As I age, I get better; I get more pawsome every minute that passes; I am a dog. And, barkingly, a few years ago (little did I know it, because as I have pawed I am the best I have ever been), I joined the ranks of senior dogs. Barks, the years passed way too fast. Though I am not as young as I used to be, I am still going for long walks, running around the backyard exploring everything I can find, fetching toys and bringing them back to my human, barks, you name it, I'm there. I have to admit, sometimes, I am a little slower than I used to be, but still full of love for my human and life itself! WOOF! Bark, I am still faster than my human!
There are pawlenty of reasons to adopt a senior dog. Though the younger dogs are pawsome too, the seniors offer quite a bit, which you may not know about. Senior dogs are often great choices for a first- time dog owner.
Barks, they have manners! Many senior dogs have been living with humans before having to find another home. Paws, they are pretty much already trained and socialized. They already know commands like "sit," "stay" and "down." While it might take them a few hours or even a few days to orient themselves to their new surroundings, senior dogs know the routine of going out to share "moments" rather than sharing them in the house!
WOOF! A senior pet has fewer surprises! You'll know the dog's size, the size of their feet (which my grandmother kept teasing me about when I was a young sprat), the color of their coat, it is what it is! You'll know if there are any health concerns; paws, with a puppy you will not. The future of the senior's health is a little more predictable.
Soon after my humans got me, I found all kinds of cool stuff to get into! WOOF! You should have seen their house when they accidently left me out of my crate one Saturday. Oh, the fun I had with toilet paper, paper towels, plastic bags, lipstick (neither lipstick nor makeup tastes very good) and probably quite a few things you wouldn't mention … arf. Senior dogs are past that stage. Barks, yes, you do not have to worry about them getting into stuff that they shouldn't!
Bark, older pets are easier to hang out with. Usually, most senior dogs don't have bursts of energy (zoomies) nor are you always cleaning up after them. More time to snuggle, more time to relax and enjoy a book together or a movie. They are ready to have relaxing time with their humans.
Adult dogs can be taught new tricks … Despite the old saying, which I will not repeat! These dogs are usually more focused and ready to pawlease their humans. Humans can take their dogs to training classes to learn, too.
Senior dogs are often the pawfect companion for senior humans. As senior humans take their time to enjoy life, a pawsome senior dog would be great to have along for the journey with them. They are relaxing and comforting! The companionship alone is worth more than I could describe in this article.
Barkingly, somehow senior dogs know you gave them a home when they needed one and are pawsomely grateful for your love and kindness. Many times, a close bond is formed. Often, these pets have lost their home through no fault of their own. Most humans who adopt a senior dog feel a sense of joy in adopting one.
My friends from Operation Paws for Homes have a few senior dogs looking for pawsome humans to love.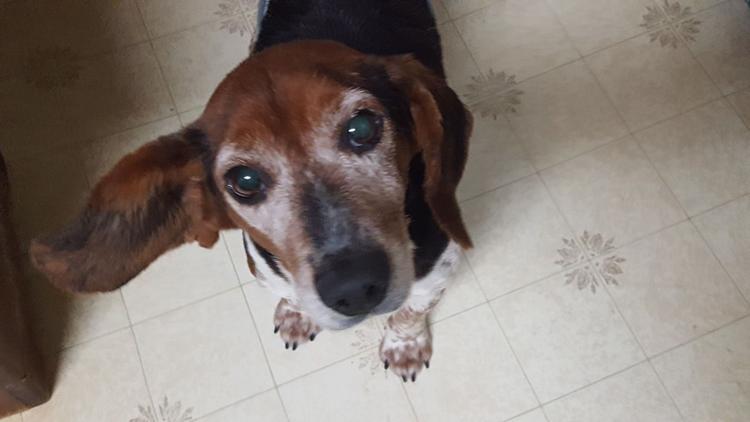 Meet my friend Scrooge! He is around 8 years old and is a hound mix. He is a friendly country gentleman who gets a little nervous when humans move too quickly around him. He loves cuddling up with humans on a cold winter day and cherishes all loving attention that comes his way!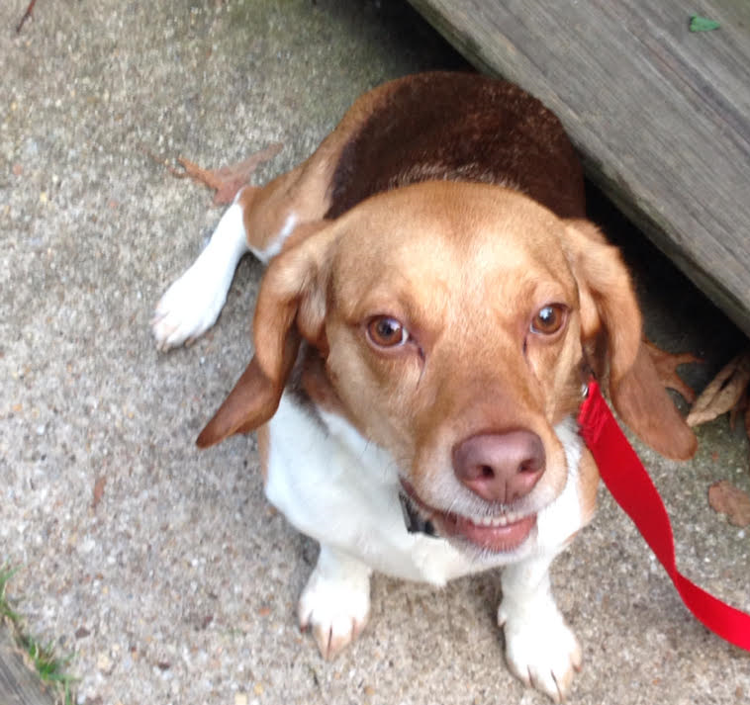 Brunno is a pawsomely adorable beagle/basset mix. He is around 9-years-old! In his current home, he's housebroken, good with other dogs and with mini-humans. He knows basic commands, "sit" and "give me paw." He is a cuddler too!
Contact Operation Paws for Homes: http://www.ophrescue.org, or email: adopt@ophrescue.org.
About Me:
Noah is Pawthor of www.fromthedogspaw.com- A blog about dog/cat adoption, humor, dog adventures and facts about dogs and cats. He is Dog to his human, Allen Pearson, Dog Photographer and Writer, www.allenpearsonsphotos.com, www.twitter.com/AllensPhotos www.facebook.com/AllenPearsonsPhotos, www.instagram.com/fromthedogspaw, www.facebook.com/fromthedogspaw, www.twitter.com/fromthedogspaw.