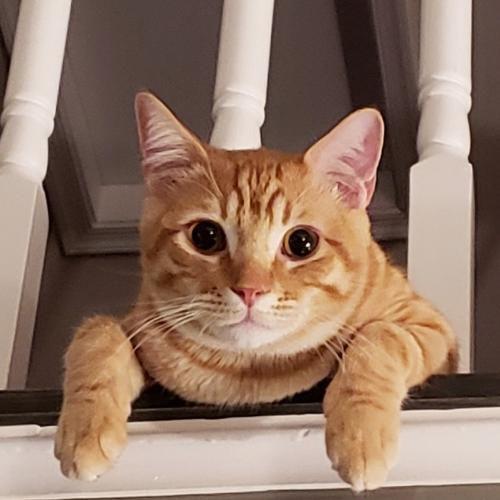 MEOW! Once again, I gave Noah the day off so I could write! Paws, adopting a cat and having one in your home is like having your best friend ever and the best animal in the universe all rolled into one and living in your home! Purrs. I speak the truth you know! There are pawlenty of reasons to own a cat. 1000's or more I'd say. After all, aren't we (cats) the most pawfect pet? MEOWS!
Purrs, the best reason to adopt a cat is to help humans live healthier lives. When my human adopted me, I heard Dad say, "Well, our risk of having a heart attack has been lowered since we can pet a cat." Purrs! I've heard Dad mention that studies prove cats can help to reduce your stress levels, blood pressure and chances of having a stroke! Paws, having us around, petting us, feeding and providing fresh water may not make you the picture of pawfect health, but it will help you feel better.
MEOWS! Though it might be noticed more with humans who have dogs, mini-humans who were raised with cats have been found to be more considerate of others and have more empathy. Purrs!
Purrs, cats make great companions too! My human sits at his computer doing whatever he does, and he looks so lonely! So I go over to him, purr to get his attention and bring him my toys so we can play awhile. He's never lonely or bored with me around! MEOWS!
Purringly, cat ownership can increase your social skills too. Cats provide conversation starters and can enhance their human's ability to socialize. Women have been known to be more attracted to men who own cats because it suggests sensitivity and intelligence. Purrs!
Paws, of course, you do not want to adopt a cat just because it's said they are good for you. Cats are huge responsibilities. I, expect my humans to be at my every purr, meow and paw 24/7/365! Purrther, I need food, water, treats, toys, and your time and attention. Purrs!
While I think adopting a cat is better than adopting a dog, I think both are equally great. I have a dog brother, Noah, who I love sharing life with.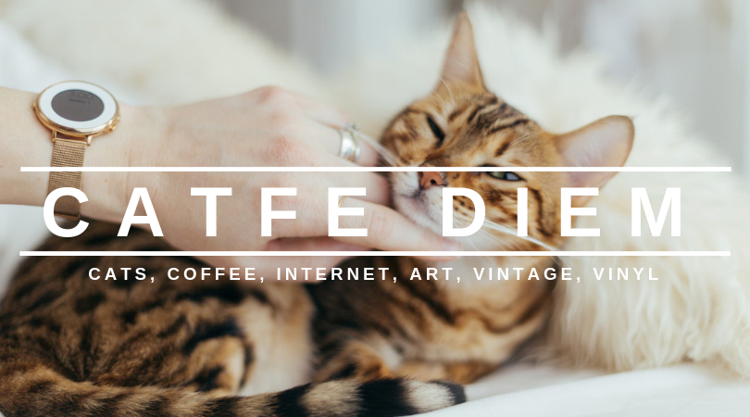 Purrs, have you heard that a Catfe cafe, www.Catfediem.com, might be coming to Centreville, Va? Their mission is to create a home-like "catmosphere" for cats who are shy, reserved and overlooked at shelters and adoption events. Catfe Diem will feature an art gallery, a record store, shared workspace, coffee, free Wi-Fi, a vintage shop and pawlenty of cats for you to enjoy! Maybe even adopt!
Purrs, a Kickstarter has been created to assist with starting the project! They need $25,000 by Feb. 7 to get started.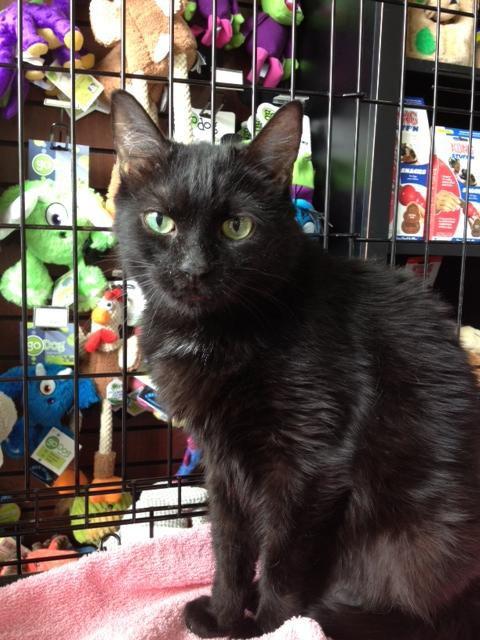 Erin is a sweet cat who loves snuggling, hanging out, watching TV or reading with her humans! She is mellow and is looking for that special someone to be her companion. She has asthma, but it can be controlled easily with medicine.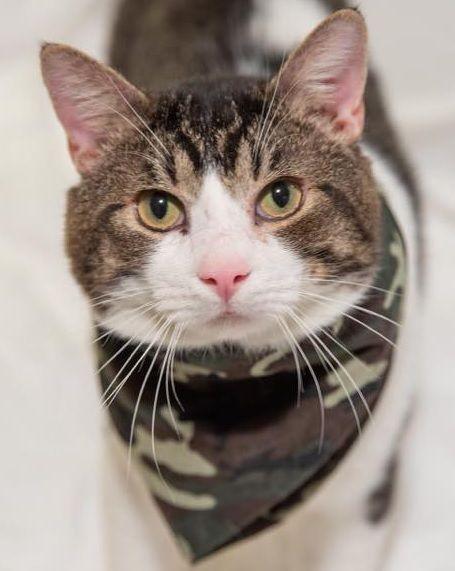 Rambo is a handsome fella who will warm your lap, play with squeaky mice and laser pointers or binge watch Netflix! He will allow you to play dress-up and purr the whole time! He has lots of purrsonality and prefers to be your one-and-only-cat-that is!
Contact Humane Society of Loudoun County, www.humaneloudoun.org, helpanimals@humaneloudoun.org.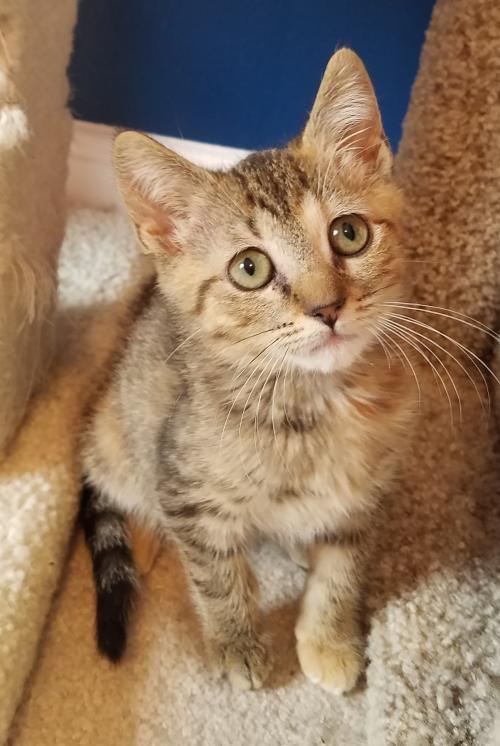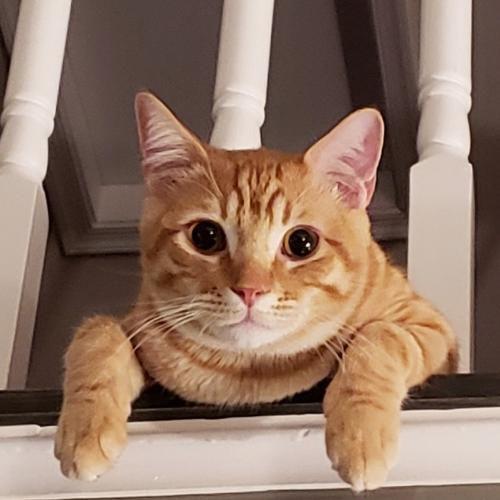 Meet Felicia and Frank, 7-month-old bonded buddies who need to be adopted together! The pair have lots of spunk, love and purrs! Felicia is sweet and cuddly but shy at first. Wand toys or turkey baby food wins her over. She likes to run and play with other kitties. Frank is a sweet fella with equal parts of playful rascal and champion snuggler! He loves chasing toys, balls, hair ties, and loves having playtime with his humans. He will also greet you when you come home from work! Good with dogs.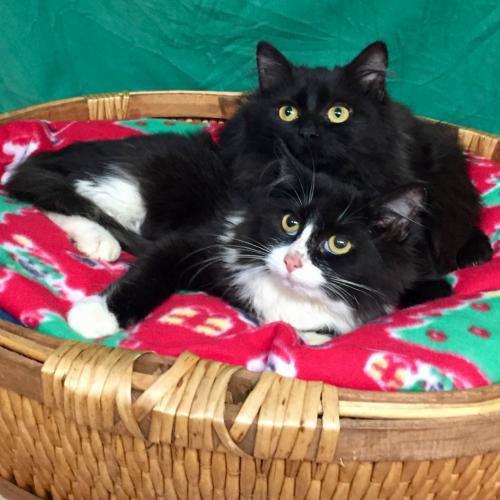 Hekate and her sister Nyx are 7-month-old bonded buddies who need to be adopted together and are new to PetConnect Rescue!
Contact PetConnect Rescue, http://www.petconnectrescue.org, email: info@petconnectrescue.org or call 1-877-838-9171.
About Me:
Noah writes about dog/cat adoption, humor, dog adventures and facts about dogs and cats at www.fromthedogspaw.com. He is Dog to his human, Allen Pearson, Dog Photographer and Writer, www.allenpearsonphotography.com,www.facebook.com/AllenPearsonPhotography,www.instagram.com/fromthedogspaw,www.facebook.com/fromthedogspaw.