WOOF! Barks! I know you love dogs! Paws, I'd even bark that you love Labrador Retrievers to no end! WOOFs, how do I know? Paws, why wouldn't you? Dogs are the bestest animals on earth and well, Labrador Retrievers too! Bark, of course, that would come from the mouth of this handsome Black Labrador Retriever! Knowing your love for dogs, probably many breeds including mixed breeds too, like my human and I, I want to share an event where you can help Labrador Retrievers without leaving the comfort of your home!  
Barkingly, instead of humans gathering at their usual park for hours of great fun and shopping at their DogWalk and Funfest on a Sunday in June, the pawsome volunteers at Lab Rescue have created a Virtual DogWalk and Funfest!  The event is a pawsomely huge fundraiser for Lab Rescue so they can continue to their pawsomely pawnderful work of helping Labradors in need. 
Labradors in need? Yes! Barks. There are many reasons why a Labrador Retriever, or any breed of dog or cat for that paw, would be in need. A few examples, a human passes away suddenly and leaves behind two Labrador Retrievers who have been cared for all of their lives. Barks, sometimes the family members cannot keep the dogs so they call Lab Rescue to come to the Rescue! WOOF! Barks, unfortunately, dogs come to the rescue because their humans didn't know or understand the needs their dog would have throughout its life or it's too energetic or it takes too much of their time. Barks, there are dogs who get lost from their humans, get picked up as strays, and end up at local shelters. After the local shelter tries to find the humans, they will contact Lab Rescue to take the dog.
Barks, as I learned when a rescue helped me, the process is just beginning. The dogs rescued are not simply given to a new home without other work being done beforehand. The dog must have a visit with a Veterinarian to review its overall health. Paws, should the dog need medications, preventatives, vaccinations, treatments, spaying or neutering, and even surgeries, it is discovered with arrangements made. Woofs, though at a reduced cost, the Veterinarian visit is an expense for Lab Rescue. Barkingly, these costs add up! Paws, every once in awhile, with the Veterinary care comes some boarding expenses. WOOF! The average cost of care for a Lab is $1000. Woofs, adoption fees cover only a fraction of these costs with donations from supporters making it possible to fully provide the remainder.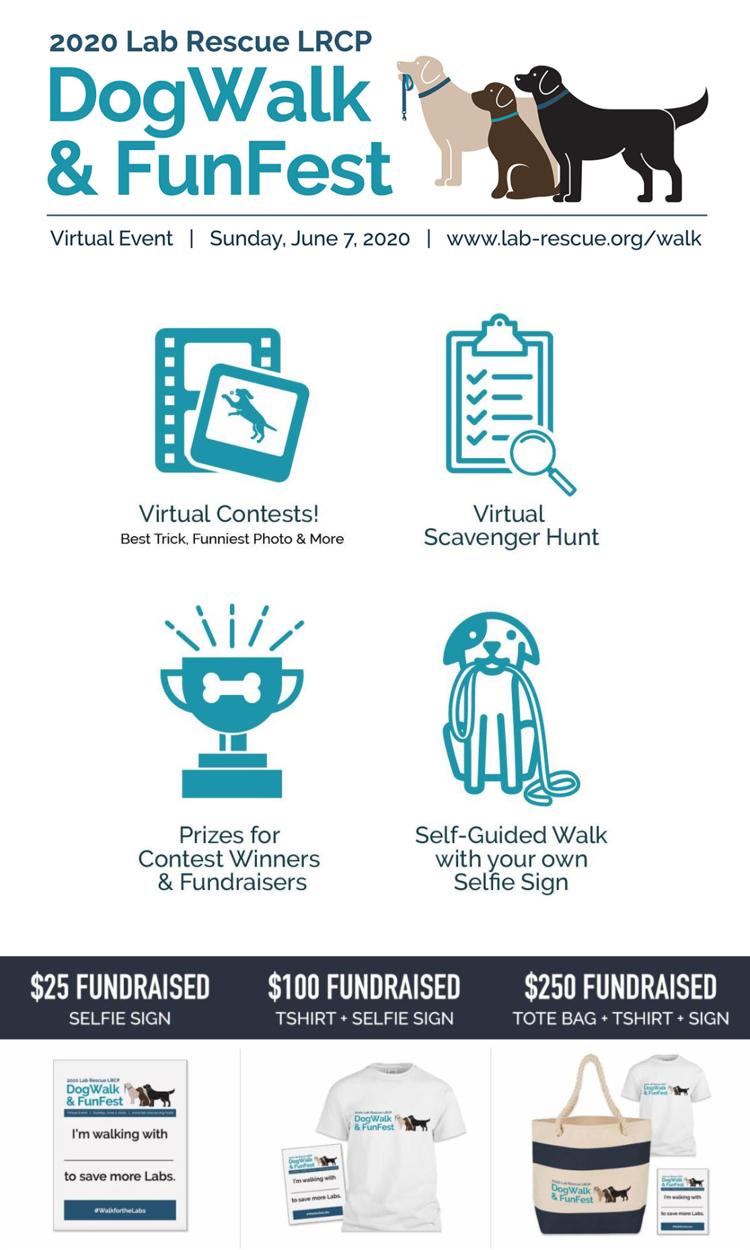 Paws, this is where you come in! WOOF! Pawticipate in the 2020 Virtual LabWalk and FunFest! The funds you raise will go directly to the veterinary and boarding expenses Lab Rescue has when assisting a dog with its care. Pawsonally, I think it is a great event and is exciting to pawticipate in knowing the help you are providing for such pawnderful dogs! 
Woofs, to pawticipate, pawlease visit https://giving.lab-rescue.org/campaign/2020-virtual-dogwalk-and-funfest/c280327. Barks, there are some really cool incentives to participate but you must start fundraising soon! Paws, take a few minutes to visit the Vendor Marketplace too! I found pawlenty of cool stuff- yes, my human needs more dog stuff! WOOFs! Supporting local businesses is a pawsome way to participate too. 
Meet a few friends needing "Forever Homes!"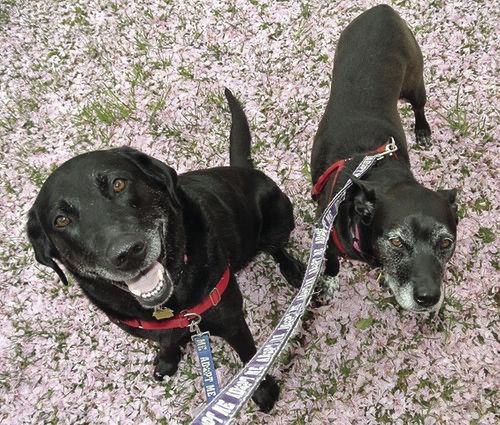 Lily, a Black Labrador Retriever, and Suzi, a Cattle Dog, are two pawsomely grand gals who have spent their lives together and must be adopted together! WOOFs! The pair enjoy playing with tennis balls, chase, and walks!  They make great houseguests with their sweet-and cuddly-selves! They get along with other dogs and cats.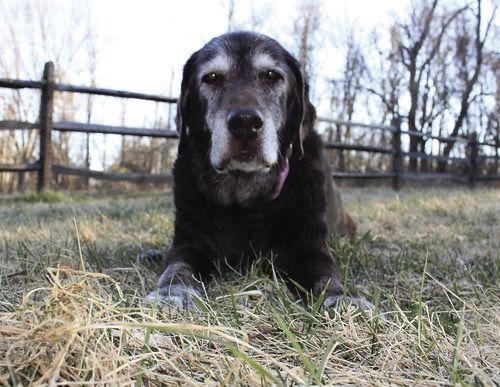 Maya is a Chocolate Labrador Retriever who is good with cats and dogs! Paws, she needs a home with limited stairs. She hears with her heart these days but knows a few hand signals. 
Maya wants a home with a human more often than not so she can spend tons of time with them. She loves soaking up rays and napping. She is house-trained but needs let out every 3 to 4 hours. She enjoys short walks with her humans! 
Contact: Lab Rescue of L.R.C.P., Inc. www.lab-rescue.org, call the Lab Line: (301) 299-6756 or email info@lab-rescue.org.
About us! 
WOOF! MEOW! Do you enjoy our articles? Barks and purrs, pawlease follow us at www.fromthedogspaw.com by email! We paw about dog and cat adoption, humor, dog and cat adoption and facts about dogs and cats. Noah is Dog, Samson is Cat-in-Charge, to their human, Allen Pearson, Dog Photographer and Writer, www.allenpearsonphotography.com, www.allenpearsonphotographyjournal.com  www.facebook.com/AllenPearsonPhotography,  www.instagram.com/fromthedogspaw, www.facebook.com/fromthedogspaw.