MEOWS! My friend Lisa from PetConnect Rescue is writing this week.
Ever get called a "scaredy-cat"? Remember how that felt? Not wanting to be afraid, but not being able to help yourself?
That's probably how real scaredy-cats feel: Timid and shy cats that hide from people or panic when someone enters the room. Deep down, they may want to love and be loved, but they don't understand how to interact with or trust people, often with good reason.
Without help to overcome their fear and distrust, they get overlooked when it comes to adoption. How many people who go to a shelter or rescue say "Give me the one that has his back to me and is hiding in the corner?" Very few.
But with patience, love and a consistent behavior modification plan, many of these cats can learn to trust and interact.
At PetConnect Rescue, we have a family of seven scaredy cats – the Shy Seven -- that we're working with to overcome trust issues so they can find their forever homes. These precious cats came from a hoarder home where they were confined to small rooms filled with trash and mold from a flood and had little human contact.
Though they weren't technically feral, they had not been handled for years. PetConnect Rescue knew these cats would be a real challenge, but they deserved a second chance, and our volunteers were determined to give it to them!
So, how do you help scaredy cats overcome their fears and anxieties? Experts recommend a combination of techniques and, if necessary, anti-anxiety meds. Pam Johnson-Bennett, a well-known cat behavior expert, recommends the following:
• Create quiet and safe spaces, such as hide boxes. Fearful cats feel more secure when they can't be seen.
• Interact at the cat's pace. When a cat feels it has a choice, it is going to be more relaxed.
• Use incentives. Reward each positive step with a treat; consider using clicker training.
• Use interactive playtime. Toys like a fishing pole or a feather create distance to help the cat feel more secure.
• Create safe paths to resources for the cat to travel between hiding areas and its litter box or food dishes.
• Observe and respect a cat's body language. Understand what signals the cat is sending and act accordingly.
• Add environmental enrichment. Provide interesting items such as feeder puzzles and fun toys.
Our dedicated volunteers have been using a combination of techniques to work with the Shy Seven. And it's working!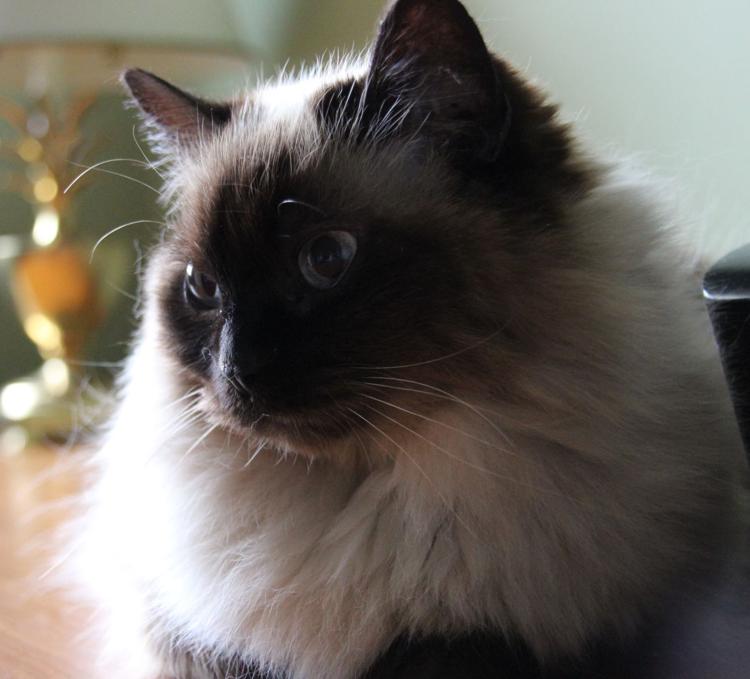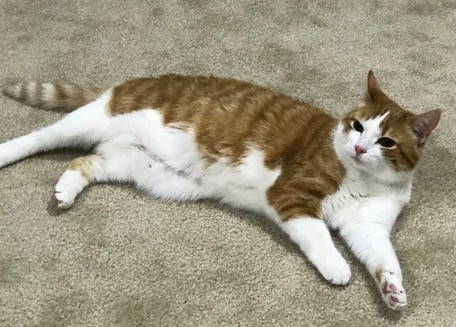 Princess and Eowyn are making great strides through socialization and playtime. Eowyn has become a bit of a social butterfly and lap-sitter.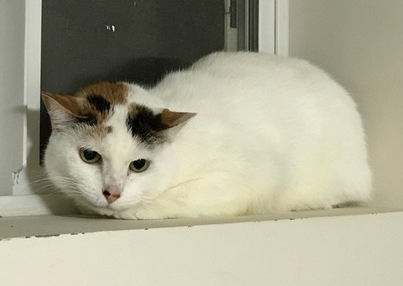 Arwen is coming out of her shell because she has been allowed to go at her own pace. She now trusts her foster enough to hang out and enjoy a little petting.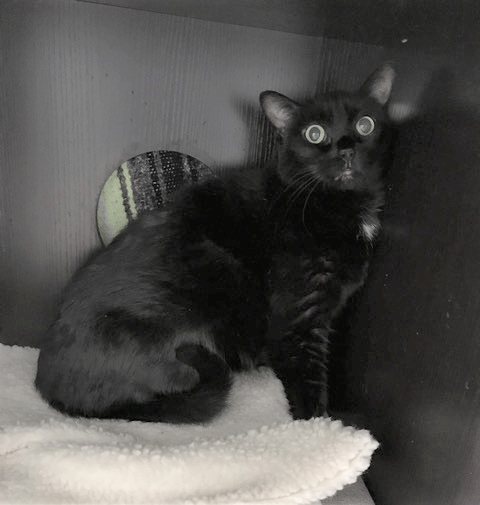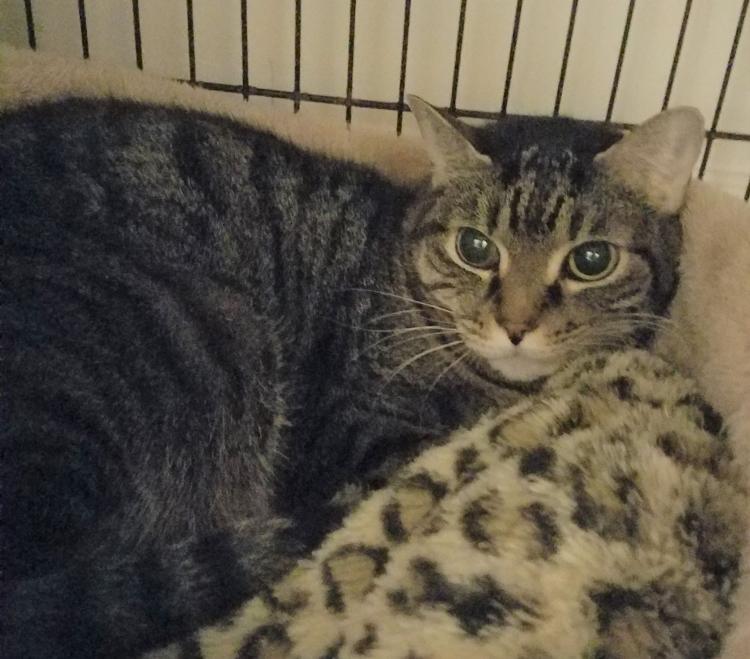 Ayla and Alvin were two of the most traumatized, and still spend a lot of time in their hide boxes where they feel safest. But they are starting to allow pets, a sign of real progress!

Abbie remains shy, but she is responding to medication and clicker training using a target stick and treats. She will approach her foster, touch the target stick and take a treat -- a true breakthrough!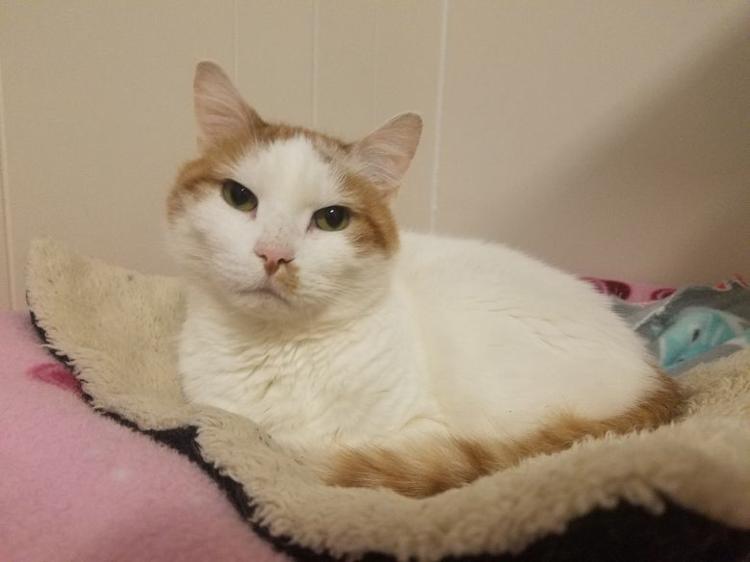 Sweet Algernon now erupts into contented purrs whenever he's petted. His foster mom paid close attention to the signals he was sending to get to this point in his transition.
The Shy Seven are more trusting every day because of focused care, attention and proven techniques to alleviate fear and anxiety. In fact, several are already up for adoption on our website at www.petconnectrescue.org. And we at PetConnect Rescue are learning every day how to better help frightened and anxious cats make the transition to more confident, adoptable cats. We hope to use these techniques to help more scaredy-cats become ready-cats: cats that are ready for their own happy-ever-afters!
About the author: Lisa Velenovsky is the executive director of PetConnect Rescue, a foster-based 501(c)(3) animal rescue out of Potomac, Md., that rescues about 900 dogs and cats each year from high-kill shelters and finds them loving forever homes. Her family includes 4 cats, as well as 2 special-needs foster cats.
About us!
WOOF! MEOW! We invite you to follow us at www.fromthedogspaw.com by email! Samson and I paw about dog and cat adoption, humor, dog and cat adoption and facts about dogs and cats. Noah is dog, Samson is cat-in-charge, to their human, Allen Pearson, dog photographer and writer, www.allenpearsonphotography.com, www.allenpearsonphotographyjournal.com www.facebook.com/AllenPearsonPhotography, www.instagram.com/fromthedogspaw, www.facebook.com/fromthedogspaw.