WOOF! Recently, my human was discussing crate training with another human. Barkingly, the other human was against it. WOOF! Their point of it being cruel is true if it's abused.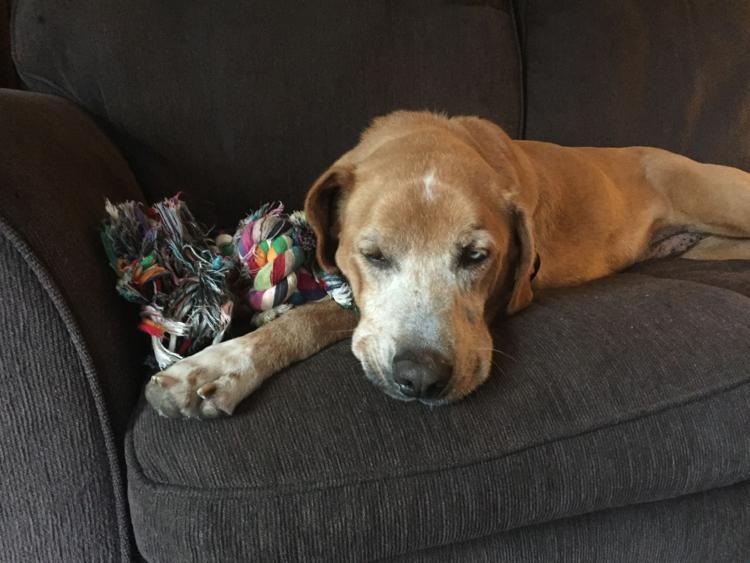 BARKS, when my humans adopted me, we learned about crate training. WOOF! I love my crate and wouldn't ever want to be without it. Why? Barks, it's my room. My home. My space. No one is allowed in it but me. Not even the cat. I have beautiful artwork by Pawcasso and my human, air conditioning, a stereo system, Wifi, cable, fresh water, food, treats, toys, pillows and blankies!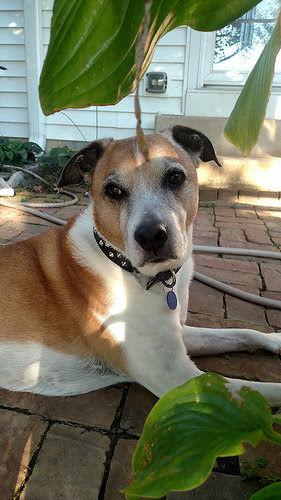 My crate isn't a place I am put for punishment or discipline. It is a place where I can go when I need a break or a nap or escape thunderstorms come or loud fireworks! I can go there when I need to collect myself- though I don't know where I went or what I did that I have to find myself all over the place and collect myself! I use my crate when my humans are not able to supervise me properly.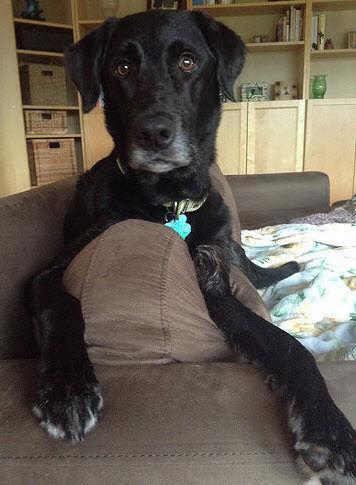 A crate can be used to help puppies and excitable dogs learn to relax and behave. Dogs and pups can be placed in the crate with a chew toy or a stuffed Kong to keep them secure, relaxed and out of mischief for a short of time.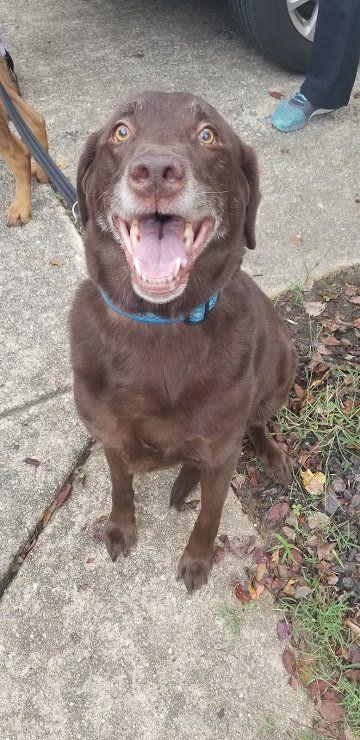 A crate trained dog is prepared for emergencies! Should an emergency arise, it's easier to take a crate-trained dog to an emergency shelter or to a family or friends house. After the derecho a few years ago, the power was out in our home. It was a hot summer day, so my human took me to his parent's house. He placed me in my crate where I stayed for a few hours.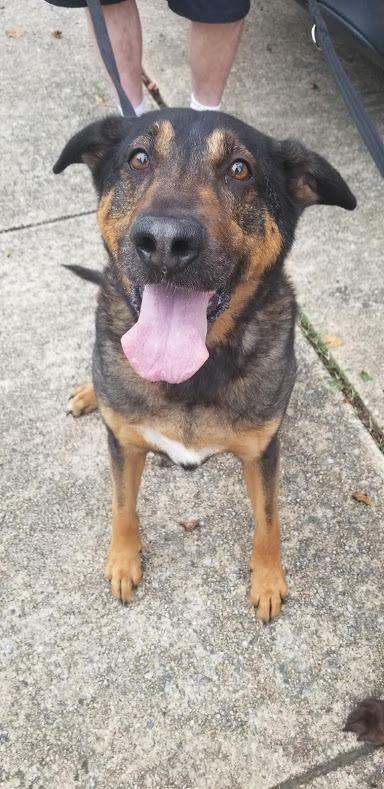 Barkingly, I have two crates. One in the house for daily use and another smaller one that is easier to transport for travel and in emergencies.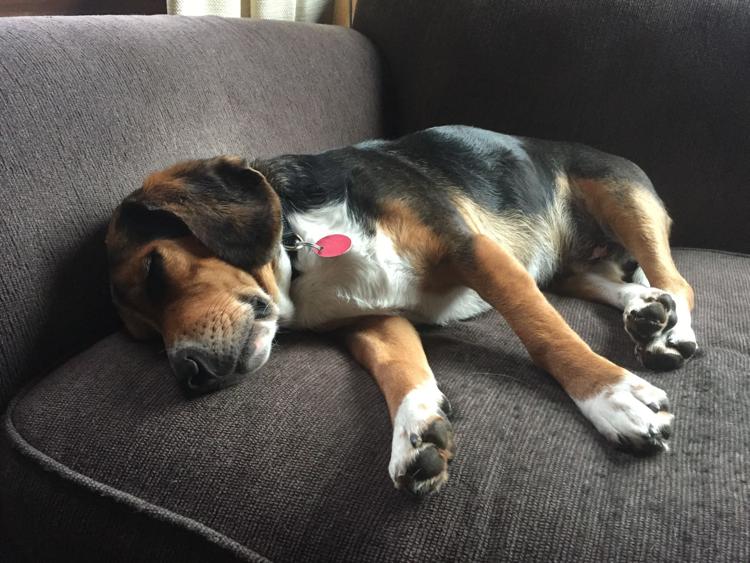 Selecting a crate can be a challenge. There are wire, plastic and fabric-designed crates and ones that look like furniture! Fabric crates are nice because they are easy to move and a more "homey" design. These can be easily destroyed or damaged. The plastic ones are great except they are heavy and bulky to store or move if you need to transport. My humans selected the wire crate, which I love. It's comfy. Barks, I like seeing what's going on in the room and seeing my humans. It is easy to transport too. Make sure you get one with a hard plastic floor too.
The size of the crate is difficult to determine. Paws, I would love to have a 3-room crate, you know for guests and friends and all my dog pawties, but it's not practical. Arf! The crate should be large enough for your dog to stand up and turn around without being cramped. Barks, I like being able to make and re-make my bed, pillows and blankies. Paws, you do not want the crate large enough to allow the dog to use an area for his "business." Some crates have an extra wall allowing partitioning to size.
More about crates is to come next week.
My friend "Lab Lady" from Lab Rescue brought a few friends looking for "forever homes!"
Floyd and Harvey are pawsome together! Harvey is the extrovert who drops to the floor and rolls over so you can scratch his belly. Floyd is reserved and needs to soak it all in before he allows scratches and pets from new humans. They love strolling and running in a fenced yard, have pawsome house manners.
Peyton and Parker are a perfect package! Peyton is a German shepherd who is confident and affectionate. He loves being with his humans and enjoys snuggling and car rides. Parker is the Chocolate Labrador and playful! He likes swimming and chasing balls and toys. These boys need exercise. They prefer a quiet cozy home where the humans aren't gone for a long working day.
Chuckie, a yellow Lab mix, and Rebel, a beagle, are happy fellas! Rebel is loving and playful. He is sneaky about getting into things! Chuckie is pawsome! These boys have free run at their foster home. They love naps, walks and snuggling.
Lab Rescue of L.R.C.P., Inc. www.lab-rescue.org, 301-299-6756 or info@lab-rescue.org.
About Me:
Noah writes about dog/cat adoption, humor, dog adventures and facts about dogs and cats at
www.fromthedogspaw.com. He is Dog to his human, Allen Pearson, Dog Photographer and Writer, www.allenpearsonphotography.com, www.allenpearsonphotographyjournal.com www.facebook.com/AllenPearsonPhotography, www.instagram.com/fromthedogspaw, www.facebook.com/fromthedogspaw.