Last week, I started pawing a series of articles about dog adoption. If you would like to read last week's article, you can do so by visiting http://www.fromthedogspaw.com/p/published-articles.html. This week, I am pawing about determining what kind of dog you want to add to your home.
Many humans will look at dogs and think "a dog is a dog!" Barkingly, far from the truth! Dogs range in sizes from the small rat terrier to the extra huge, as I like to call them, Great Danes or Saint Bernards, or better yet, the mastiff! All dogs are pawsome, but they have different traits, personalities, likes, and dislikes, and not all dogs have all of the same pawsome traits of their breed, nor do the mixes. Barkingly, this is why it's important to determine what type of dog you want.
Paws, first consider energy level. If you are a laid-back human with no exercise routine, adopting a dog which requires daily walks and backyard playtime isn't wise. It will not work for you; the dog will be unhappy and could become destructive! When my human was looking for a dog, he wanted an energetic dog who liked going on walks and playing with toys! Barkingly, he wanted a walking companion. At age 11, I still push him to the limits by taking him for the longest and fastest walks I can! Often, we go out in the backyard and play fetch for as long as I can make him play! WOOF! Before work, after work, weekends and holidays!
High-energy level dogs were bred to perform a job or task such as retrieving game for hunters or herding livestock, so they need to have pawlenty of exercise and mental stimulation! These dogs are likely to spend time jumping, playing and investigating any and all new sights and smells! WOOF! As a plott hound black Labrador retriever mix, I constantly want to see new sights, follow scents and explore everything! WOOF! I always want to go for walks. When it's time for my walk, I bring him a shoe or nudge his hands off the computer to get him going!
Barkingly, high energy dogs will be the ones who require your attention even after a long workday. My human says I am really pawsome at helping him relieve stress at the end of the workday by wanting to do stuff with him. Woofly, if this isn't something you can or want to do, consider a lower energy dog as high energy ones might drive you crazy.
Paws, the low-energy dogs are the canine equivalent to the human couch potato! They are pawsitively happy to snooze the day away. These dogs make pawsome companions to humans who love to come home from work and read a book, watch a movie, play board games, or some other activity, where the dog can curl up by your side or on your lap. Paws, these dogs may enjoy walks or playing in the backyard, but it's may not be an issue if you are too tired to take them. WOOF!
Barkingly, be sure to research high- and low-energy dogs to get an idea of breeds.
My friends, from Operation Paws for Homes, suggested some pawsome friends for you to meet.
Barks! Diamond is a beautiful, small Stafford terrier mix who loves cuddling. She is friendly, loves being home, enjoys quiet time and chewing on a bully stick or antler. She would love a backyard to play in!
Diamond is completely crate trained and is mastering house training. She isn't crazy about mini-humans, so she'd do best in a home with adult humans.
WOOF! All the way from Turks & Caicos, comes Potcake Cece, a 1-year-old shepherd mix, she weathered Hurricanes Maria and Irma and came to the U.S. to find a "forever home."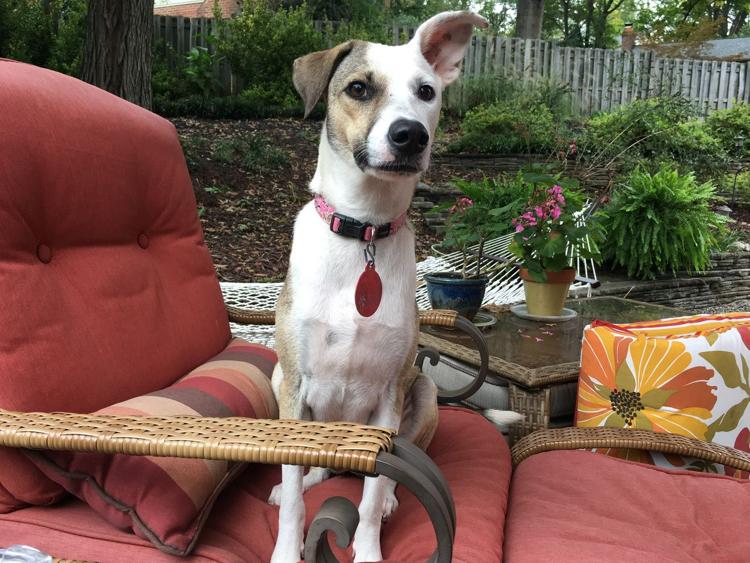 Cece is a happy, sweet, loyal, and loving girl who loves following her human around, giving kisses and getting all the belly rubs she can!
Cece is crate trained and is pawfecting her house manners. She would like a yard to play in and do her business, so she's not embarrassed in front of strangers! WOOF! She enjoys other dogs, but is wary of larger dogs.
Contact Operation Paws for Homes, www.ophrescue.org, or email: adopt@ophrescue.org.
About Me:
Noah is Pawthor of www.fromthedogspaw.com- A blog about dog/cat adoption, humor, dog adventures and facts about dogs and cats. He is Dog to his human, Allen Pearson, Dog Photographer and Writer, www.allenpearsonsphotos.com, www.facebook.com/AllenPearsonsPhotos, www.instagram.com/fromthedogspaw, www.facebook.com/fromthedogspaw, www.twitter.com/fromthedogspaw.