Barks! A New Year is a great time for humans to get involved in their community to help make it a better place to live, bark and paw! I happen to believe, know, and think that working with dogs and cats will not only help them have a better life, but will, most definitely, improve yours. WOOF!
I know what you are thinking. If you volunteered with a dog or cat rescue you will want to keep every dog or cat which you come in contact with. Yep! True! I had to learn to sniff the other way when my human came home from a rescue adoption event smelling like 5 other dogs. Barkingly, it's worth it though!
Pawsonally, foster parents have the most fun. Barkingly, it's a hard job, you teach dogs and cats how to behave, how to eat and drink water from a bowls and how to let the human know when you need to go outside to do your "business!" I was a pawfect gentleman with my foster parents so they had a pawfully easy job teaching me the ways of human life! The cool thing is, you get to meet dog and cats looking for their Forever Homes." This work is often good for humans who may not be able to adopt a pet of their own. They have the pawsomeness of pet ownership except the pet gets adopted and you foster another. Or, if you need a break, that could be arranged too! WOOF! Heard of the phrase,"foster-fail?" That's when the foster parent adopts the pet they are fostering!
Do you enjoy driving? Do you like to go wherever you can whenever you can and wouldn't mind using that interest to help dogs and cats? Combine your vehicle, your interest in driving and some doggie equipment and you've got the recipe for a pawsome drive! Barkingly, you can put your talents to great use by driving dogs and cats to adoption events.
Do you have talents working with dogs and cats? Consider volunteering as a dog/cat handler at adoption events. The handlers attend adoption events and assist the rescue with "handling" the dogs and cats at events so humans can meet them.
House-checks and Evaluations are an impawtant part of the dog rescue and adoption process. When humans give up their dog, the rescues complete an in-house evaluation of the dog. Once the dog finds a new "forever home," a rescue does a "home-check" to ensure all is well in the new home. Volunteers are needed to complete this impawtant part of pet adoption.
Do you have pawsome skills in computers, graphic design, social media, writing, teaching, fundraising, advertising, the list goes on forever, these are impawtant needs of rescues too.
Rescues have pawlenty of volunteer oppawtunities for humans! Check out local rescues by using the directory at http://www.fromthedogspaw.com/p/washington-dc-area-rescues.html to find a place to serve and pet dog and cats and improve your life pawsomely in 2018.
My friends, "Miss C" and "Cat Lady" from PetConnect Rescue brought a few friends for you to meet this week!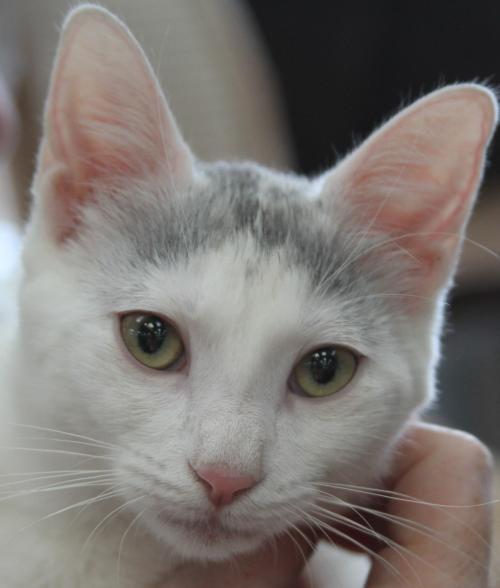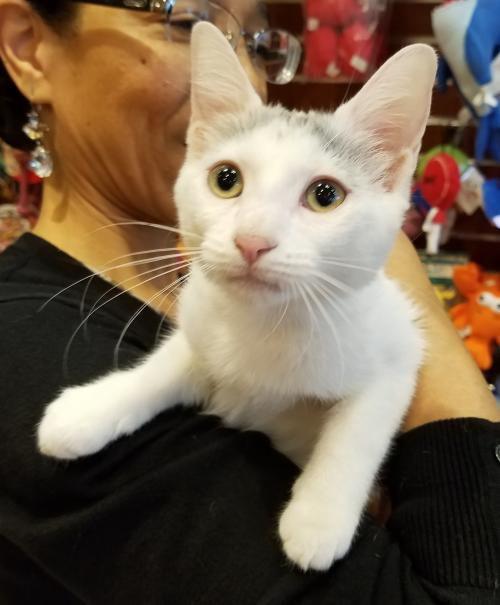 Sisters Carolina and Isabella arrived from Puerto Rico to find a "Forever Home" where they can run, play, look out windows, and cuddle in their humans laps. MEOWS! Stuffed mice, wand and crinkly toys are favorites. Barkingly, Boxes are great fun too.
If you work from home, the sisters will help keep the papers on your desk in one place and de-stress while laying in your lap!
Pawfect lady-like litter box manners make them pawsome meowsters!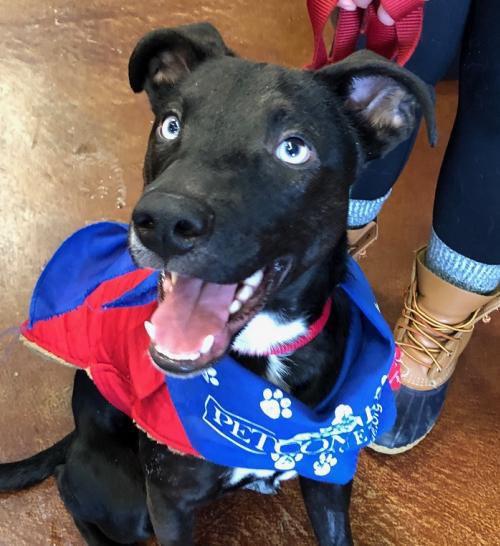 Meet Marvin, a pawsitively sweet, 1-year-old Labrador/Manchester Terrier mix. His background isn't clear, but he's friendly, playful and an all-around great guy! He does well with other dogs and loves humans he's met.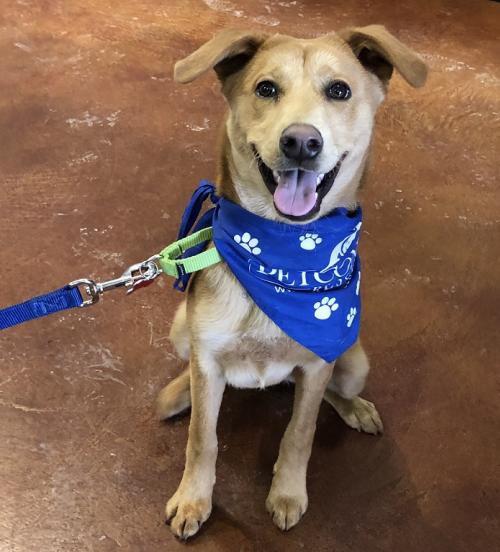 Travis is a pawsome Retriever/Shepherd mix! He's a sweet, friendly fella who likes company of other dogs and loves attention from humans. Travis is playful and happy, house-trained and knows basic commands.
He can be a bit mouthy when playing so he is not recommended for homes with mini-humans under 8 years. He would love an active family and go on adventures!
All dogs and cats are up-to-date on all vaccinations and preventatives.
Contact PetConnect Rescue: http://www.petconnectrescue.org, email: info@petconnectrescue.org or call 1-877-838-9171
WOOF! I HAVE A NEW Facebook page. It's www.facebook.com/fromthedogspaw. Pawlease come visit! I tweet too, www.twitter.com/fromthedogspaw.
About Me:
Noah is Pawthor of www.fromthedogspaw.com- A blog about dog/cat adoption, humor, dog adventures and facts about dogs and cats. He is Dog to his human, Allen Pearson, Dog Photographer and Writer, www.allenpearsonsphotos.com, www.twitter.com/AllensPhotos www.facebook.com/AllenPearsonsPhotos, www.instagram.com/fromthedogspaw,