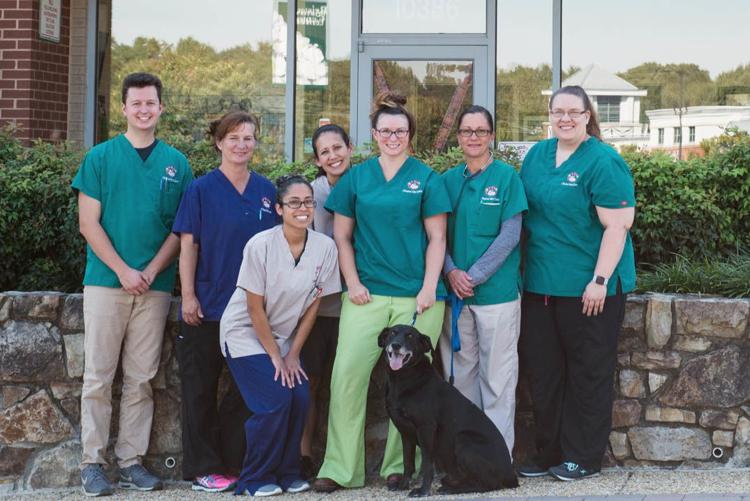 WOOF! Whenever I go to the veterinarian for my semi-annual physical examination or when something happens that needs their attention, I am greeted by a pawsome receptionist and client care manager who ask my name and why I am there. "Paws," I answer them, and then I go sit and wait for the next human! WOOF!
Barkingly, I do not like going to the veterinarian. I do not like being poked, prodded, stuck with needles, and felt all over the place. It is really annoying -- most of the time, except when it's one of the veterinary technicians and veterinarians at the Ohana Veterinary Care, who are giving me my semi-annual physical examination. WOOF! Barkingly, regular veterinary examinations are key to keeping your pet happy!
Next, a cheerful human, who is a veterinary technician, ushers us in a room. I know what's next, so I pull to try to escape, I try to drag my human back to the car where is it safe! WOOF! But no, my human is determined to go into this room too!
Inside the room, the veterinary technician asks my human and me lots of questions. How am I? Pawsomely pawfect, as always. What food am I eating and how often? Not steak or prime rib for sure! Why am I here? Which is a question I am wondering myself! Am I doing anything unusual? No more unusual than my human! Am I drinking plenty of water. Yes, since that's all they will give me to drink. Any medications? No, not really, but I sure could use some after hanging out with my human! Do I get any exercise? Oh yes, pawlenty- I do not want my human's belly to start leading us on walks again. After the veterinary technician asks all her questions, she goes to get the veterinarian and informs her about me. The two come back in the room to gang up on me to begin the poking, prodding, pushing, looking, sticking needles and thermometers in way too personal places and all those annoying things they seem to deem necessary! Bark.
Veterinary technicians are an important and vital part of the veterinary practice and the animal's health and well-being! Often, when my human calls the veterinarian's office to ask a question, he will speak to a Veterinary Technician. The veterinary technician will answer my human's questions. If it's serious enough, they consult with the veterinarian. It is a pawsome team that works well together.
Barks, Oct. 15-19 is National Veterinary Technician Week and I want to thank all the pawsome veterinary technicians who run animal veterinary practices nationwide especially to mine at Ohana Veterinary Care in Bristow, VA! WOOF! WOOF! BARK! BARK!
Dogs, you need to bark and paw at your humans until they take your veterinary technician(s) to the bestest dinner to thank them for all the pawsome care they give you whenever you go to the vet! WOOF!If that's not possible, a nice gift card to an expensive restaurant works too.
My friends from Operation Paws for Homes brought by a few friends for you to meet!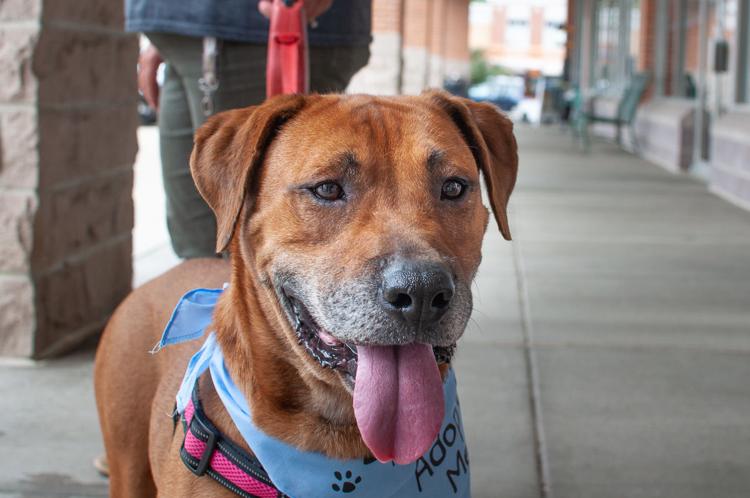 Meet Hurricane Florence's Kassandra! She was evacuated from a shelter in Hurricane Florence's path. She's around 5-years-old and pawssibly a Labrador mix. Not as young as some pupsters, but she's a loyal companion! She is good with older mini-humans and other dogs. She is crate-trained and working on her house manners! She loves hanging out in her foster's backyard!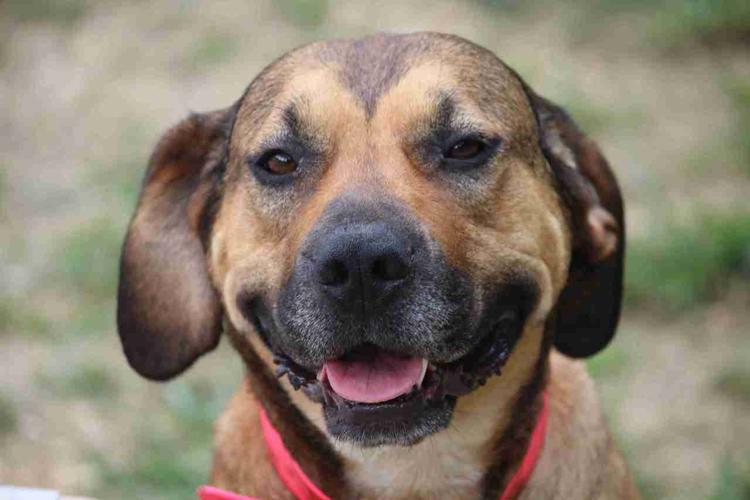 Seville is around 2-years-old and has the most beautiful smiling face! She's pawssibly a Shepherd mix and a sweetheart! She loves hanging out with humans. She is calm, great with mini-humans, house- and crate- trained and enjoys car rides, walks and snuggling!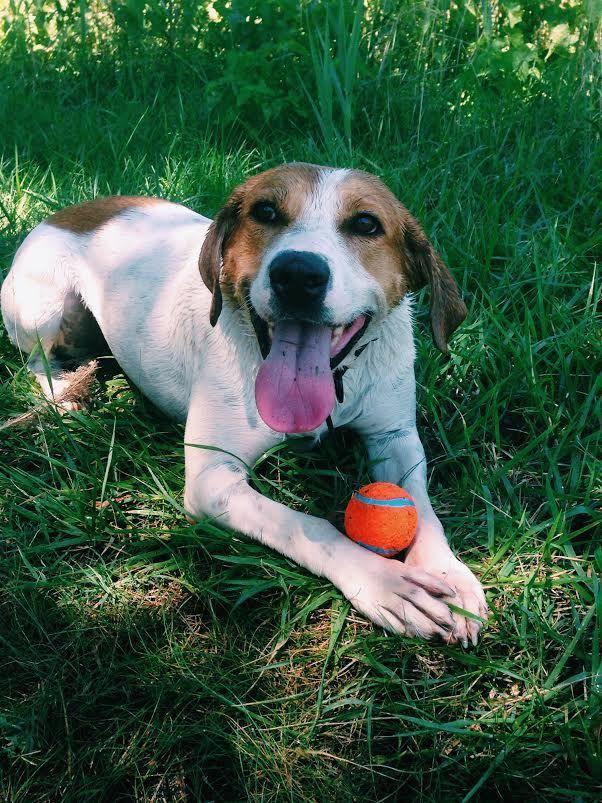 A beautiful sweetheart Foxhound/Pointer mix named Emma needs an adopter willing to help her work on her manners, especially her leash walking. She doesn't always realize her size so older mini-humans would be best. She is medium energy and will benefit from daily exercise. She loves exploring and sniffing on her walks and playing with toys.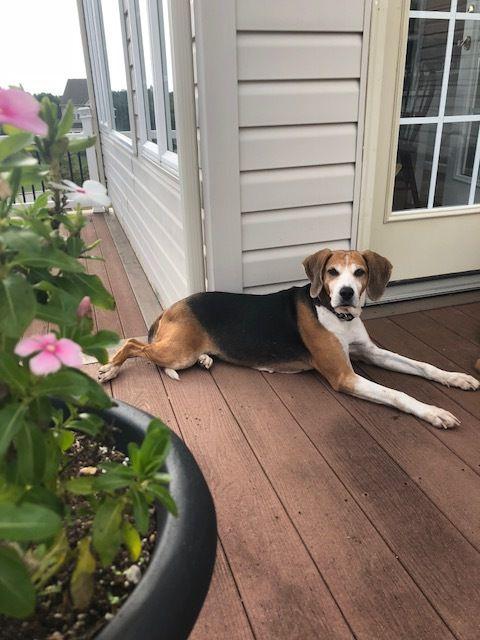 Hurricane Florence's Bernadine was evacuated from a shelter in Hurricane Florence's path. She is an 8-year-old Beagle/Hound mix who is great with mini-humans and loves walks or relaxing in the backyard and good ear rubs! She loves to be around humans and plays well with other dogs. She is learning to play with toys and she enjoys her fluffy crate.
Operation Paws for Homes, www.ophrescue.org, or email: adopt@ophrescue.org
About Me:
Noah writes about dog/cat adoption, humor, dog adventures and facts about dogs and cats at www.fromthedogspaw.com. He is Dog to his human, Allen Pearson, Dog Photographer and Writer, www.allenpearsonsphotos.com, www.facebook.com/AllenPearsonsPhotos, www.instagram.com/fromthedogspaw, www.facebook.com/fromthedogspaw