Valentine's Day will be here soon! WOOF! Since my humans are trying to follow a diet and eat healthier (which is really pawsome as I've noticed dad's belly isn't opening the doors at stores for us anymore), I've got to find a present for both of them. Chocolates are out of the question…maybe a bunch of new doggie bags? WOOF!
Barkingly, Valentine's Day isn't about giving gifts--though you're welcome to give me all the treats and toys you want--it's about showing others you love them. My humans show their love for me by taking me on long walks and making sure I get the exercise I need along with the best food, treats, and water they can afford. Dad likes to surprise me occasionally with toys he finds at the local pet shop. Mom scratches behind my ears and gives me belly rubs that are just to die for! WOOF!
Paws, I recently learned that Homeless Animals Rescue Teams (HART) has several ways to celebrate Valentine's Day and share love with a rescued dog or cat. WOOF!
Barks, help raise funds to save homeless dogs or cats by sending a Valentine's Day card to someone special, and letting them know a dog or cat was saved in their honor! WOOF! If you don't want to send a card, consider being a "Valentine Angel" to one of their dogs or cats by making a donation. Donations of $25 feeds one dog or cat a month; $75 buys gas for our weekly life-saving transports to save those in kill shelters; $125 will spay or neuter one dog or cat; and, WOOF! $250 will sponsor a HART animal for one year. Visit http://www.hart90.org/Valentine/default.aspx to give your Valentine a special gift.
Another pawsome way to celebrate Valentine's Day is to participate in HART's fundraiser, where you can bid on gifts for your dog, friends or family members. WOOF! I saw a few things I might need to sneak so I can give my human something! To participate in this event, pawlease visit https://www.facebook.com/HARTFundraising/.
WOOF! If you love dogs or cats and cannot adopt for whatever reason, share your love for them by becoming a foster parent. Barks, maybe you have room in your home to provide for a homeless dog while they are waiting for their "forever home!" Foster parents have all the barkingly grand time with the dog or cat in their home, but when it gets adopted, it goes to their new home and you can help another dog or cat. It's a pawsome way to help homeless animals. If you would like to learn more about this pawsome opportunity, pawlease visit: http://www.hart90.org/Foster/default.aspx.
Meet Duchess! A 6-year-old cat who is not declawed and is good with dogs, cats and mini-humans. She found homes for her kittens and now she's looking for a home where she can love humans!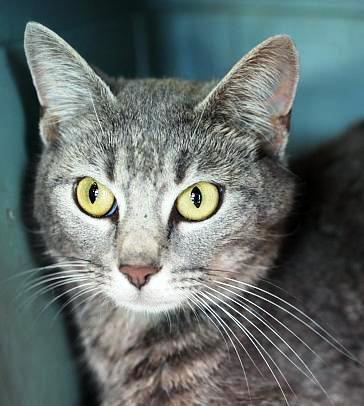 Candy Mom is about 5 years old and is not declawed, has an unknown history with dogs and mini-humans, but gets along with cats. She is pawsitively grateful to be out of the scary shelter and looking for her "forever home!"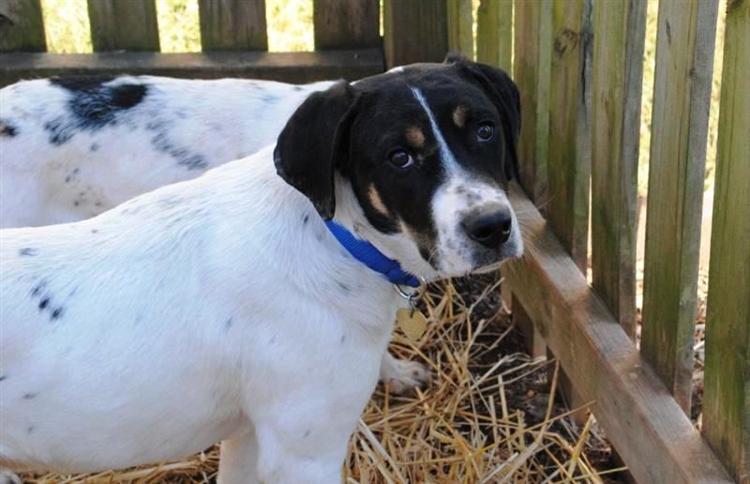 Meet Sammysam! He is a 7-month-old beagle foxhound mix. A large darling goofball, he is dog and mini-human friendly, but has no history with cats. Barkingly, he wants to be your one-and-only dog, that is! WOOF! He is house and crate trained and knows a few commands. Since he is a medium-energy dog, he needs a home with someone at home quite a bit, to provide needed exercise, stimulation and training, so he can be the pawsome dog he's!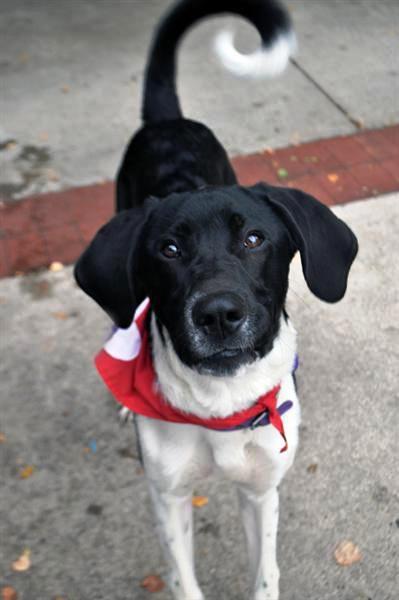 Daphne is a 2-year-old Great Dane border collie mix who is friendly with other dogs, but has no history with cats or mini-humans. She's super friendly and playful with tons of bouncy-energy and unbridled excitement! She will pawsitively need an active family to keep her busy!
Contact Homeless Animals Rescue Team: http://www.hart90.org/, 703-691-HART, hart90office@hart90.org.
About Me:
Noah is Pawthor of www.fromthedogspaw.com- A blog about dog/cat adoption, humor, dog adventures and facts about dogs and cats. He is Dog to his human, Allen Pearson, Dog Photographer and Writer, www.allenpearsonsphotos.com, www.twitter.com/AllensPhotos www.facebook.com/AllenPearsonsPhotos, www.instagram.com/fromthedogspaw, www.facebook.com/fromthedogspaw (NEW! MY PAGE! WOOF!!) www.twitter.com/fromthedogspaw
WOOF! I HAVE A NEW Facebook page. It's www.facebook.com/fromthedogspaw. Pawlease come visit! I tweet too, www.twitter.com/fromthedogspaw.