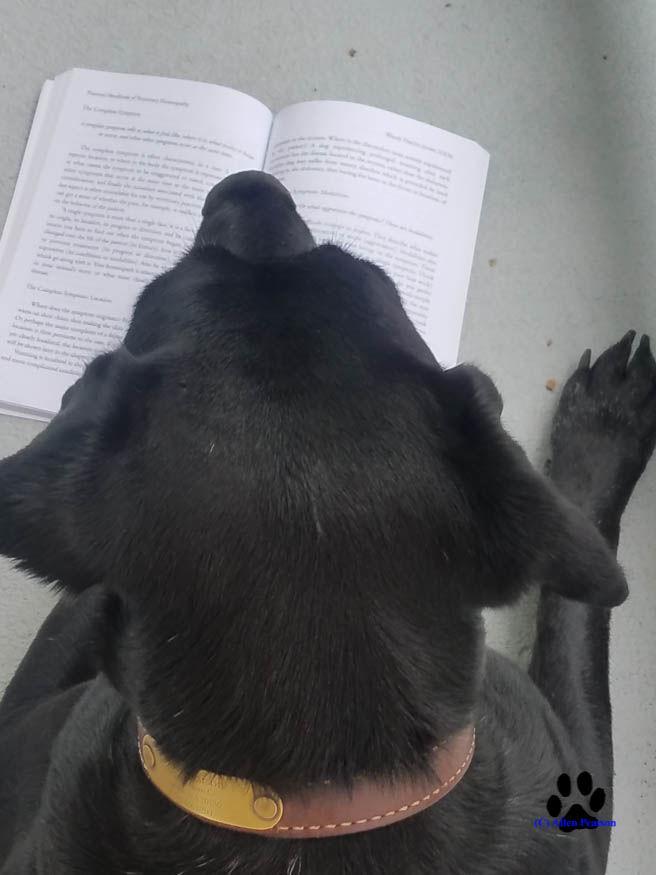 Barks! I have not been given any treats, food, belly rubs, ear scratches or human money--for which I have no use for as a dog you know--to review these two books. I was provided copies by the authors and asked to share my thoughts! WOOF!
WOOF! WOOF! Barks, I love curling up in the winter with my human and reading a few magazines or books. Barks, here are a few books I recommend reading!
Barks, this title caught my attention: "Another Good Dog - One Family and Fifty Foster Dogs" by Cara Sue Achterberg. Paws, my human and I have written and photographed many dogs and cats, helping them get adopted but never fostered. Why? We would become the country's leading "foster fail!" To understand that, read her pawsome book.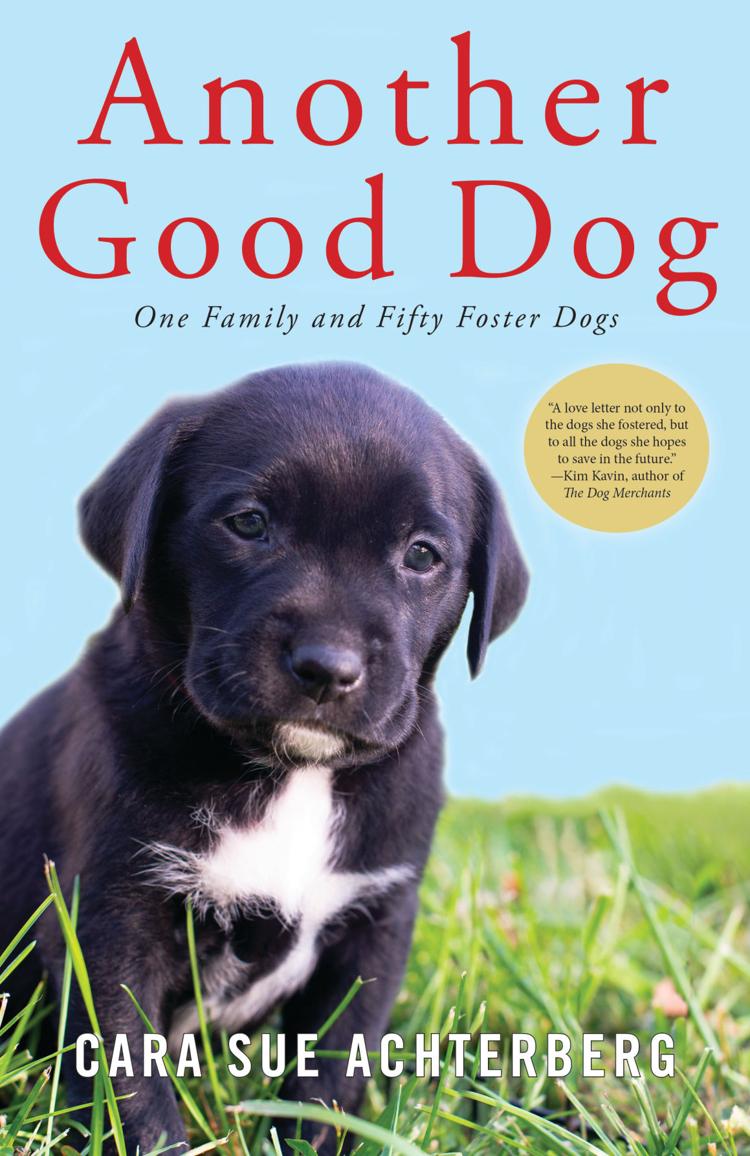 Barkingly, in her book, Achterberg takes you on a pawsome journey, bringing attention to the plight of dogs in the United States who find themselves homeless, many times, if not most, through no fault of their own. She gives the foster dogs names and learns about their pawsonalities, traits, wits, quirks, and everything else to create a pawsome profile with photos that helps to find the right human and "Forever Home!"
Achterberg shares that dogs aren't just dogs or just animals placed on this earth. They have a purpose and a reason, if not to just make their humans very happy as they go through their lives!
Curious about dog rescues and volunteering? Achterberg's book is an excellent read to learn. She states that if everyone did something to help the plight of homeless dogs and cats in this country, the homeless population would drastically reduce. Rescues use volunteers in a variety of roles. Contact a rescue to learn more.
Purchase the book at bookstores or Achterberg 's website, http://www.anothergooddog.org/book.html. A portion of the book's sales are donated to Operation Paws for Homes (www.ophrescue.org).
Barks and WOOF! Achterberg has a new book coming out in July: "One Hundred Dogs and Counting: One Woman, Ten Thousand Miles, and a Journey into the Heart of Shelters and Rescues!"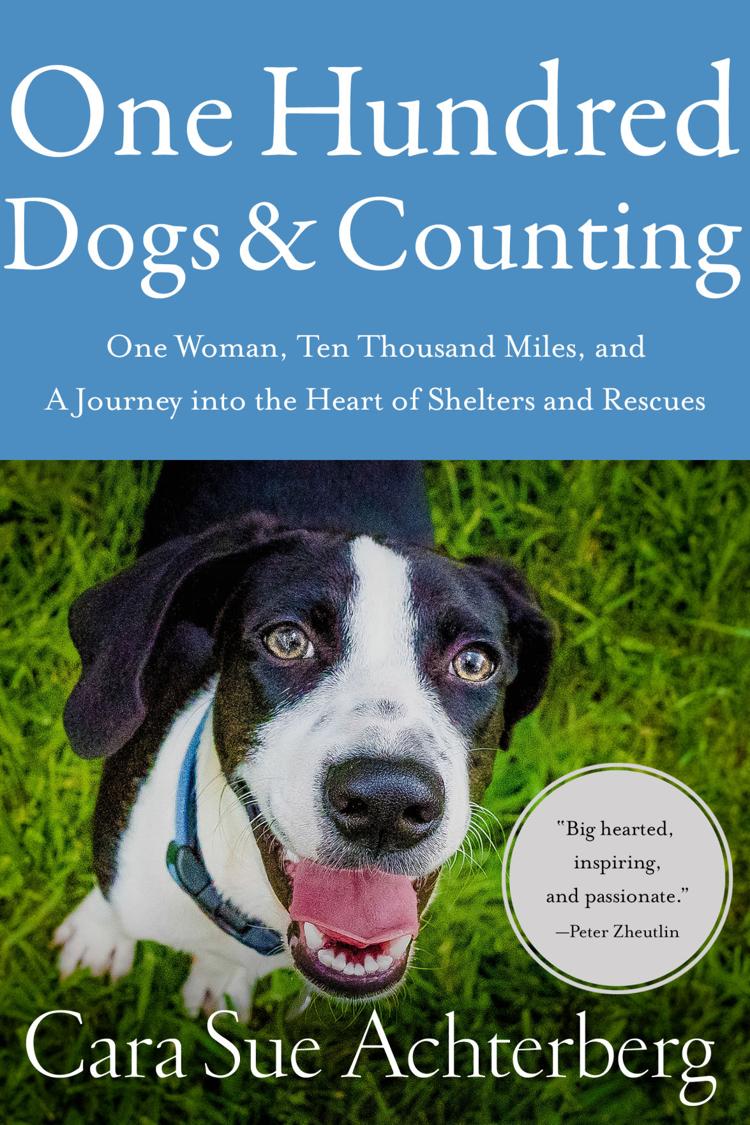 A pawsitively fascinating book taking pet parents through the methods of veterinary homeopathy is "Practical Handbook of Veterinary Homeopathy: Healing Our Companions from the Inside Out" by Wendy Thacher Jensen, D.V.M.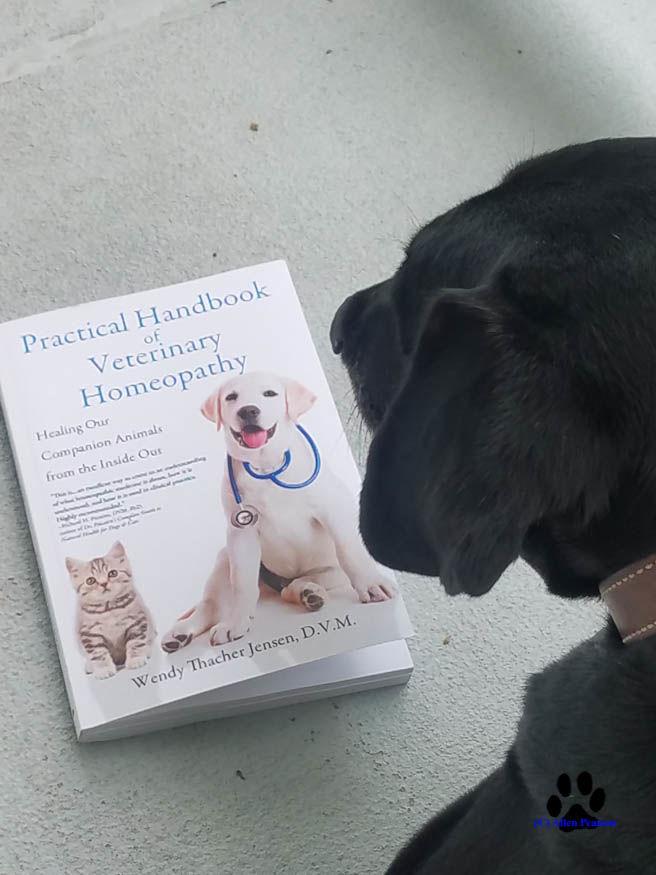 If you are a pet parent interested in learning about an alternative way of pet care, this is the book for you. A pawsome easy read where a pet parent has an opportunity to learn from beginning to end the process of homeopathic veterinary care for their cat or dog versus allopathic veterinary medicine (trips to the local veterinarian).
Barks! What is veterinary homeopathy? It is a belief that every being has a self-healing force. Health problems develop when the force is hindered, injured or interrupted. Homeopathy looks at the symptoms in a larger context of the individual's overall health and tries to stimulate the body's healing forces.
WOOF! WOOF! One of my human's takeaways from this book is the importance of always noticing your dog's changes in behaviors, appetite, stool, activity and sharing these with your dog's veterinarian. This will assist in providing better care!
At the end of the book, there are some pawsome references for pet parents to further their learning of this alternative care method.
If interested in obtaining a copy of this book, visit www.amazon.com/Practical-Handbook-Veterinary-Homeopathy-Companion.
As always, before making changes to your care methods, consult with a veterinarian.
Meet friends looking for "forever homes"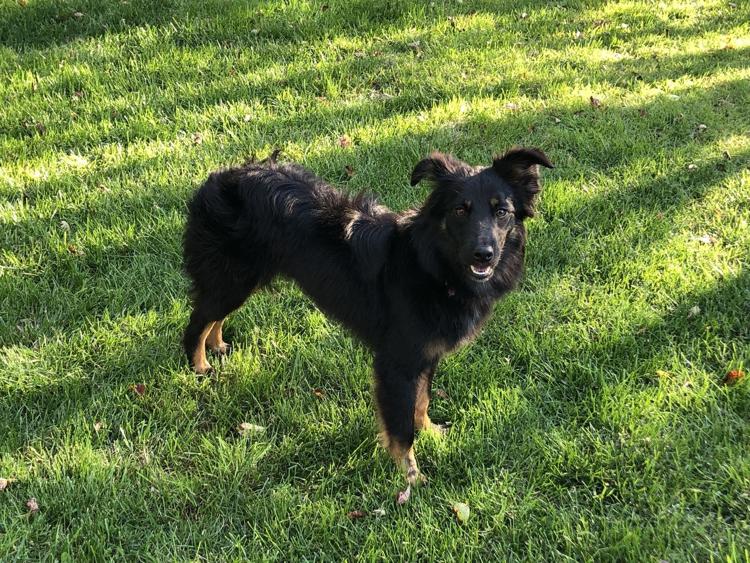 Sweet Lt. Judy Hopps is pawssibly a German shepherd mix estimated to be around 1-year-old! She does well in her crate and is learning potty training! She enjoys chewing on a Nylabone and pulling stuffing out of dog toys!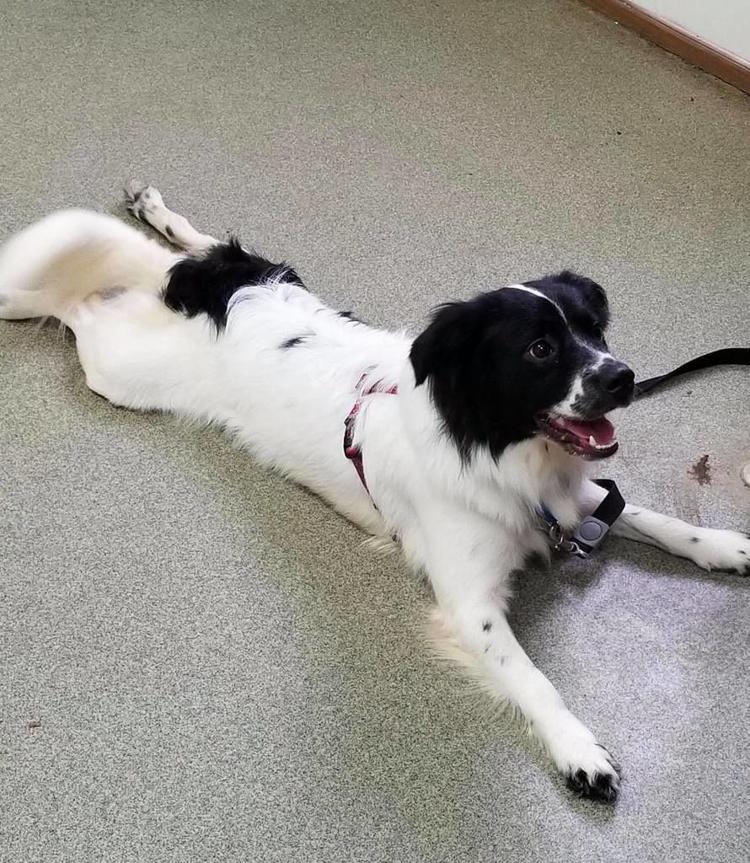 Fleas Navidad (AKA Diesel) loves giving humans a hug--and, being hugged! Pawssibly a border collie/Jack Russell mix and is estimated to be around 1-year-old! He tends to have the mannerisms of a herding dog and may not be "above" trying to herd mini-humans in his home! BARKS! He has pawlenty of energy, is smart, and needs an active family! He knows a few commands and tricks and enjoys car rides!
Operation Paws for Homes, www.ophrescue.org, or email: adopt@ophrescue.org.
About us!
WOOF! MEOW! Do you enjoy our articles? Barks and purrs, pawlease follow us at www.fromthedogspaw.com by email! We paw about dog and cat adoption, humor, dog and cat adoption and facts about dogs and cats. Noah is Dog, Samson is Cat-in-Charge, to their human, Allen Pearson, Dog Photographer and Writer, www.allenpearsonphotography.com, www.allenpearsonphotographyjournal.com www.facebook.com/AllenPearsonPhotography, www.instagram.com/fromthedogspaw, www.facebook.com/fromthedogspaw.