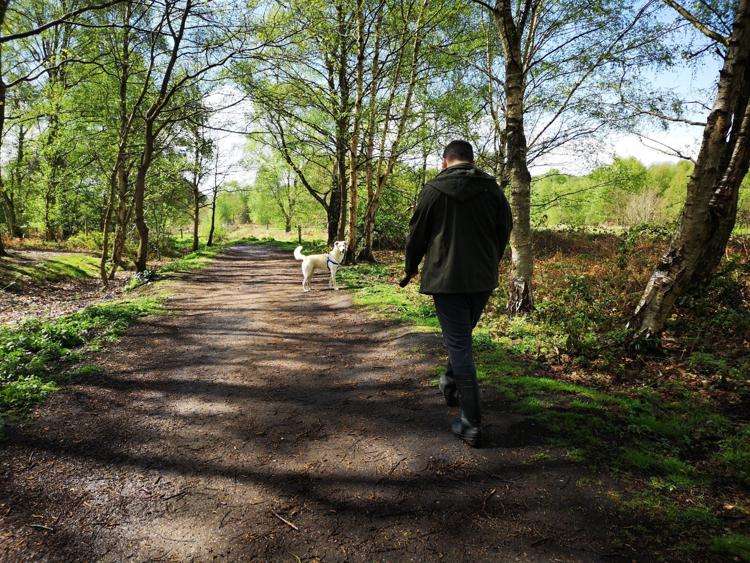 WOOF! Barks! When you adopt a dog, often the human's benefits aren't mentioned as much. Barks, there are pawlenty of studies, statistics and facts that prove there are great benefits to having a dog in your life!
Barkingly, I have been my human's dog for 10 years. Before he adopted me, he had a senior, less active dog. Paws, Dad was fairly active with swimming, walking, working a job and going to church. Pawingly, though, as humans age, their bodies begin to have issues fulfilling their functions properly. Often, these issues can be controlled with exercise. That's where I came in!
Barks! As my human's blood pressure began to elevate, he began to take me for longer walks and take more time to pet me. For several years, he was able to keep it under control. The doctor recently said that he needed to do more exercising to control more old-age issues! WOOF! When the doctor heard he has a dog, it brought a smile to her face. She told him to walk me more! WOOF! I like that!
Several years ago, when my human's family passed away, I was there to comfort him, Mom and his Aunt and Uncle. They were surprised, especially Aunt and Uncle; my sweet-self helped them through a very rough time. Barks.
Did you know that dogs can reduce stress? Barkingly, playing with your dog can lower blood pressure and heart rate, slow your breathing and relax muscle tension almost immediately. Paws, I remember one evening when my human came home from work after a stressful day. I curled up next to him. He began petting me and noticed his stress going away almost immediately. This could benefit humans who may need blood pressure medication.
Woofly, dogs are good for human's hearts! Paws, the "American Journal of Cardiology" published a research about a study of 369 patients who had heart attack one year after their surgery. The humans with pets had a higher survival rate than those who did not. The human-dog bond is great for reducing stress, which is key to successful recovery and going forward. Barks.
Barkingly, dogs keep us in good shape. Since dogs like to go and play, it is an awesome way for humans to keep healthy. Taking your dog for a walk around the block is better than someone who isn't going for a walk at all. The average human walks 300 minutes a week with their dog. Barks, make walk time your quiet time to escape the craziness of your day. Leave the device in your pocket and just enjoy the time outside with your dog! A game of fetch or chase in the backyard can benefit you and your dog! WOOF!
Woofs, a dog can make you more social too. BARKS! My human was, and still is, according to some of his friends, a true introverted nerd — which is fine, he is happy that way. Paws, by walking me around the neighborhood and meeting other dog owners, it stretched his personality and caused him to be a little more out-going than before! Bark. Now, he recognizes more neighbors in our neighborhood than he would otherwise. This is good for many reasons.
Barks and paws, this story is based on statistics and facts. Facts are from my human's experiences. Always consult your doctor and the veterinarian before emBARKING on any exercise routine!
Barks, I have a few friends looking for their "forever homes" and humans to love:
Ivy is a beautiful, happy, smart, and loving 2-year-old Pitbull mix who pawsitively loves everyone including mini-humans! She will cover you with doggie-kisses!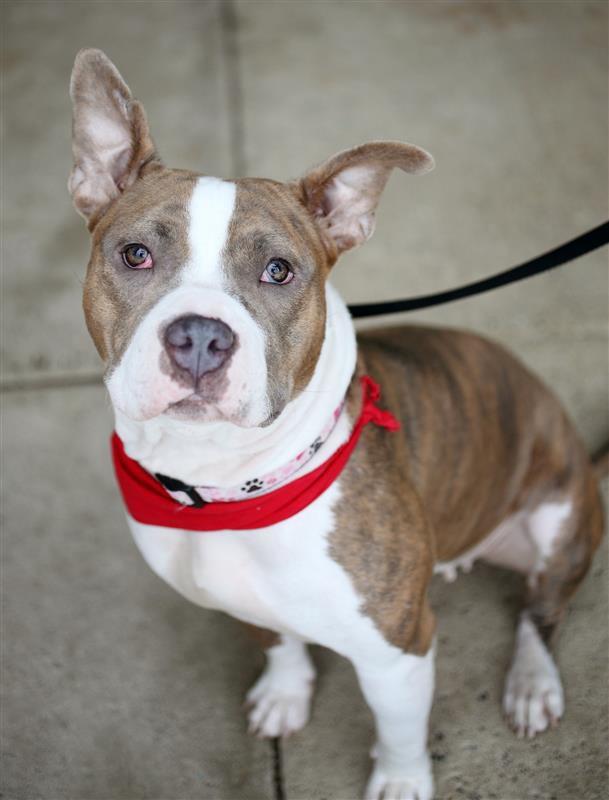 Ivy wants to pawlease. She knows basic commands and responds well to direction. She will thrive with continued training. She is house- and crate-trained.
She is good with other dogs. No cats! Barks.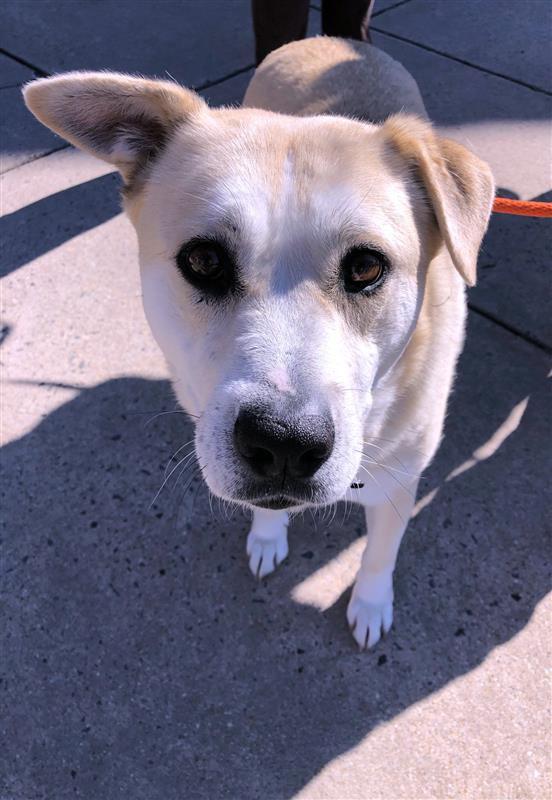 Blakes is a sweet and easy going girl, crate-trained and mostly house broken. She enjoys walks and chasing squirrels. She is shy with new people but warms up quickly and wants a quiet home — older mini-humans, pawlease.
Homeless Animals Rescue Team, www.hart90.org, 703-691-HART, hart90office@hart90.org.
About us!
WOOF! MEOW! Do you enjoy our articles? We would love to hear from you! Barks and purrs, pawlease follow us at www.fromthedogspaw.com by email! We paw about dog and cat adoption, humor, dog and cat adoption and facts about dogs and cats. Noah is Dog, Samson is Cat-in-Charge, to their human, Allen Pearson, Dog Photographer and Writer, www.allenpearsonphotography.com, www.allenpearsonphotographyjournal.com www.facebook.com/AllenPearsonPhotography, www.instagram.com/fromthedogspaw, www.facebook.com/fromthedogspaw.