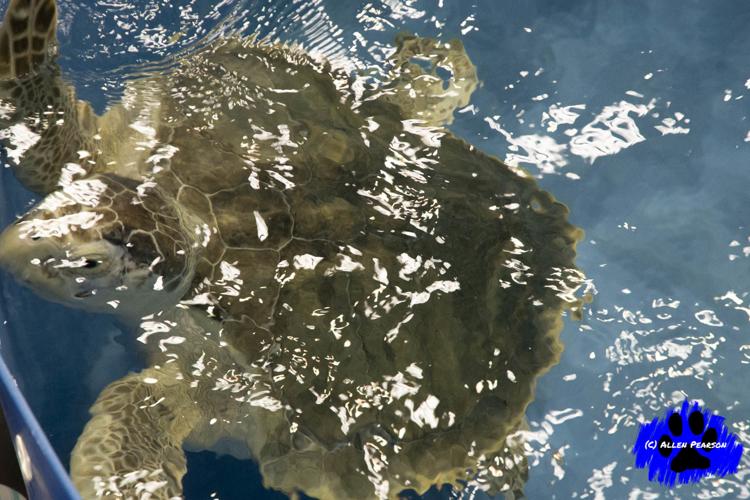 WOOF! So where have I been? All over the universe, it seems! WOOF! I have had a pawsome few weeks traveling with my humans to Topsail, North Carolina, and Lynchburg, Virginia!
Topsail is so cool! WOOF! The plan for the week was to do as little as possible; I can bark with that, and to see sea turtles! Dad and I spent some time walking on the beach and throughout the town. WOOF!! Topsail allows dogs on the beach, but they must be leashed, no longer than 25 feet long, and during certain times of the year.
Dad has had this passion for sea turtles for as long as I've known him. So he and mom visited the Karen Beasley Sea Turtle Rescue and Rehabilitation Center. I stayed home because my pawsome hound-traits could get us into some trouble. Paws, I had some reading to do too!
My humans enjoyed their visit to the center. The Topsail Turtle Project was organized by Karen Beasley to preserve and protect sea turtle nests, nesting females and hatchlings on the coastline at Topsail Island.
Just like a dog or cat rescue, the center brings in injured or sick sea turtles and evaluates them for the type of care they need. Once needs are known, the staff determine a course of treatment to help the sea turtles return to the wild!
The center's mission is the conservation and protection of all species of marine turtles in the water and on the beach; the rescue, rehabilitation, and release of sick and injured sea turtles; the education of the public regarding the plight of all sea turtles and the threat of their extinction. Also, the center provides an experiential learning site for students of biology, wildlife conservation, and/or veterinary medicine from around the world. To learn more, visit http:// www.seaturtlehospital.org.
My humans hoped to see sea turtles hatch and race to the ocean. Dad and I saw a nest on the beach as we walked, but we didn't go near because Dad was concerned about me being too curious! It is a Federal crime to disturb a nest. A hound stays away!
Last week, we went to the Chesapeake & Ohio Railroad Historical Society's Annual Convention. Since I can go rail fanning with Dad, I thought this would be a great way for me to learn about the railroad history and I was pawsomely right! WOOF! Barkingly, I met great humans too! A few didn't recognize my Dad when I wasn't with him! WOOF! WOOF!!
The Chesapeake & Ohio Historical Society, organized in 1969 and incorporated in 1975 as a nonprofit corporation, is dedicated to interpreting the American Railway experience using C&O Railway's history through drawings, documents and artifacts, which the Society collects, preserves and makes available to a broad audience. To learn more, visit http:// www.cohs.org.
My pawsome friend Lab Lady brought a few Labradors for you to meet!
WOOF! Meet Remi and Coco, both are 7 years old and they love to be together!! These two are looking for a single-family home located in a rural or suburban area.
Remi is a Husky and Coco is a chocolate Labrador retriever. Remi loves playing in the snow and enjoys snuggling with humans. Coco loves the water and enjoys playing fetch in the yard. The pair is house-trained and knows some basic commands. They need a family who go for fun leash walks and have plenty of playtimes outside! They are good with dogs and cats and approved for mini-humans ages 3 and older.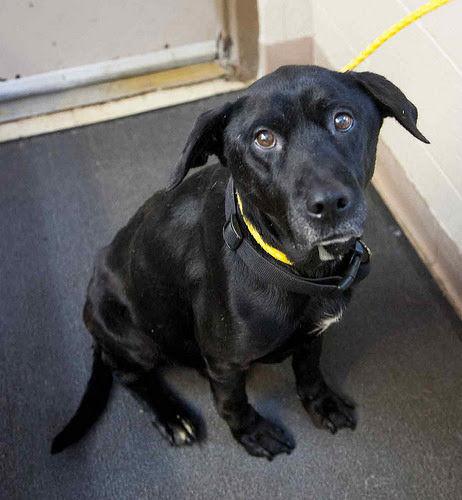 Meet Magnum/Hootie, a 5-year-old black Labrador retriever who wants a quiet single-family home with a fence in a rural or suburban area. Hootie is a bit shy and needs humans who understand and take things slowly. He will do best in an adult home or in one with older mini-humans, but not a lot of chaos!
Hootie enjoys lounging on the couch, getting petted, getting cookies and swimming. He walks well on a leash until a squirrel happens by.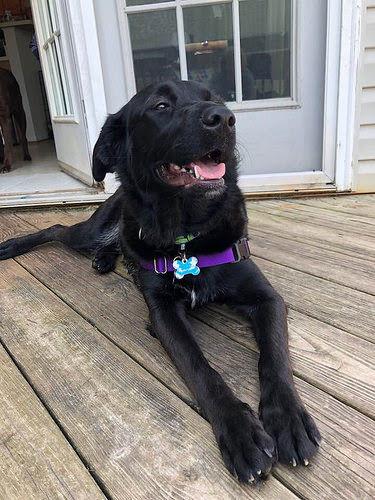 Bama is a 1-year-old black Labrador retriever looking for a home in a single-family or townhouse with a fence located in a rural or suburban area.
Bama loves walks, naps, toys and treats... oh and naps!
Bama gets along with other dogs, but not cats, and is recommended for mini-humans ages 10 and older!
Lab Rescue of L.R.C.P., Inc. www.lab-rescue.org, call the Lab Line: (301) 299-6756, email info@lab-rescue.org.
About Me:
Noah writes about dog/cat adoption, humor, dog adventures and facts about dogs and cats at www.fromthedogspaw.com. He is Dog to his human, Allen Pearson, Dog Photographer and Writer, www.allenpearsonsphotos.com, www.facebook.com/AllenPearsonsPhotos, www.instagram.com/fromthedogspaw, www.facebook.com/fromthedogspaw.