"HISS! HISS! WHAT?? Someone could come and steal me? Or steal you? since you are outside more than me?! I don't believe it! HISS! HISS! If they steal you, I will bite them and claw them and hurt those crazy humans!"
"WOOF! Barks, thanks, good buddy! I will protect you too! Yes. it's true! I was reading about it the other day. A few weeks ago when we celebrated Valentine's Day, it was Pet Theft Awareness Day too! I pawed we should share about it!
WOOF! Many pets go missing from backyards, cars and even storefronts where they were tied up to a post while their human stepped into a store for a minute. Barks, there are around 2 million pets stolen each year! WOOF!Roughly every 1 in 3 pets will go missing at some point n their lives! Paws, sadly, less than 20 percent of dogs and 2 percent of cats are ever returned home! These pets end up in unmentionable places sometimes doing horrible things."
"HISS! Meows! Are there ways to prevent a pet being stolen?"
"WOOF! Yes! Paws, even if the pet never goes outside, like you don't Samson, humans should still microchip their cats and always make sure their ID tags on their collar are kept up to date! Before we moved to a new home, our humans had the new address and they already updated my stuff! No reason to take any risk!"
"MEOW! I notice dad pays attention to you when you are in the backyard."
"Yes, he does. Though we live in a nice neighborhood without much crime, there are humans who will go into neighborhoods looking for unattended dogs to steal. So he wants to be careful. After all, when you've got such an incredibly pawsomely adorably cute, handsome, smart and intelligent guy like me for a dog - a best friend- a furry companion, you'd be extra careful too!"
"MEOW! I never get to go outside, yet I see cats roaming around all the time. Their humans should protect them by keeping them inside. This not only keeps them safe but also protects them from getting into trouble too."
"You're a wise cat, Samson!"
"MEOW! Paws, now I know why Dad is always photographing me and you too! He wants to make sure he has pawlenty of current photographs of us should something happen! Having a Smartphone with a good camera makes it pawsomely easy to take photos of your pet. Make sure you have several good clear photos. Printing out a few and placing your contact information on it will make sharing with others easier."
"WOOF! Good point Samson, I just thought Dad was trying to learn photography! Barks, spaying or neutering your pet makes it less desirable to be stolen!"
Should your pet go missing, immediately contact local animal control, distribute flyers with the photo of your pet, notable characteristics and your information. Contact the microchip company, local animals shelters and hospitals to determine if your pet has been found, and monitor newspapers and the internet for leads on finding your pet.
Paws, hopefully, this never happens to you and your pets! BARKS!"
"MEOW! Operation Paws for Homes has a few dogs looking for forever homes.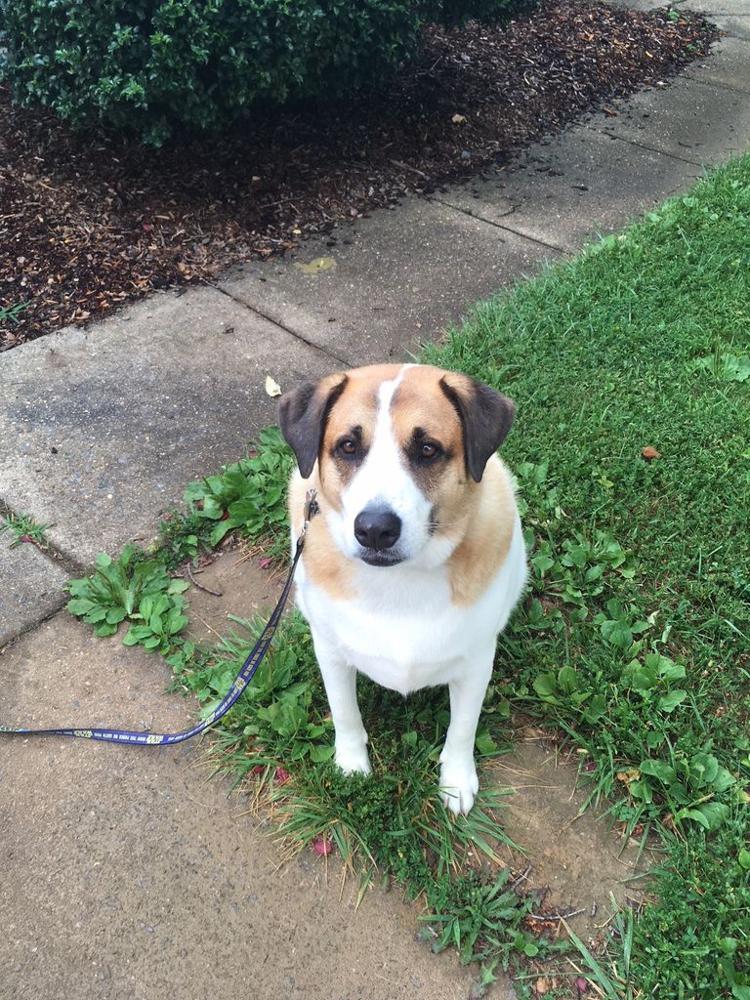 Meet Potcake Max a sweet and goofy boy who keeps his tail wagging! He is a native of the Turks and Caicos Islands (TCI) and a potcake, a mixed breed known as a shepherd-type stray. He is housebroken, loves car rides, does great in a crate, knows some basic commands, does well with other dogs he's met, good with cats and is very affectionate. He wants a home where he will get daily walks and exercise.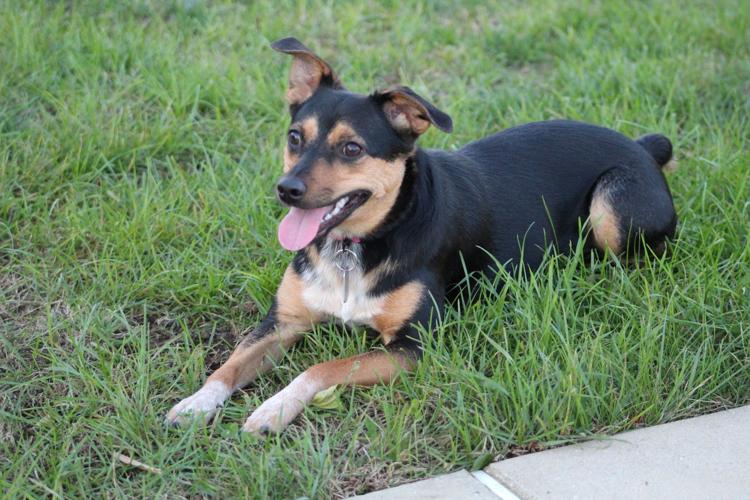 Manganese Blue is an Australian cattle dog (blue heeler)/Miniature Pinscher mix. True to her breed, she likes to be active and busy! She's a high energy girl who loves playing with a tennis ball, pushing a Jolly Ball, and fetching a Frisbee. She will need regular exercise and playtime! She is house- and crate- trained. She loves humans she's met, knows a few commands, and explores new places.
Operation Paws for Homes, www.ophrescue.org, or email: adopt@ophrescue.org
About Me:
Noah writes about dog/cat adoption, humor, dog adventures and facts about dogs and cats at
www.fromthedogspaw.com. He is Dog to his human, Allen Pearson, Dog Photographer and Writer, www.allenpearsonphotography.com, www.allenpearsonphotographyjournal.com www.facebook.com/AllenPearsonPhotography, www.instagram.com/fromthedogspaw, www.facebook.com/fromthedogspaw.