MEOWS! Purr! It's me Samson! I have been prowling around lately and learning all kinds of stuff to share with you! Paws, I recently learned that February is National Cat Health Month!
Being a young whipper-snapper, I haven't given much thought to health stuff! I am only 3 years old and love to run, to play with my wand toys and to keep my humans busy. MEOWS! And cuddling on my human's lap! Life is pawsome!
Paws, when I was rescued, they made sure that I was up-to-date on vaccinations and preventatives! Purrs, their work gave my new humans and time to get used to each other before we venture to a veterinarian.
MEOWS! I already have a veterinarian, I'll be taken to Noah's since Dr. Medici is so pawsome and Noah recommends her! I will have an annual examination, with the results and ways to care for me in the future, shared with my human. It's impawtant for the humans to listen to what the veterinarian is noting. Pawing, if taking your cat to the veterinarian is out of the question, consider a veterinarian that makes house calls. Paws, they'd get me either way!
As Noah and I wrote about last week, spaying or neutering your pet is important of your cat's health too. If you would like to learn more, pawlease visit http://www.fromthedogspaw.com/p/published-articles.html.
Paws, when Mom brought me home, I heard dad say "only the best food for my son!" Mom agreed. Purrs, I began a journey of purr happiness as they fed me delicious food and treats that are healthy for me. While it may not be the top of the line, it is the best that they can afford, and it will make a difference in my overall health! HISS! Pay attention to how many treats you offer, as they can add up making Meowster fat! Check with your veterinarian for recommendations.
When Dad and I play with my wand toy, he pays attention to my teeth. When I meow, he can see in my mouth so he looks for anything suspicious! I think that's rather personal, don't you? Paws, he probably knows I'll bite him if he sticks his finger in my mouth to look around. Noah and I wrote an article earlier this month about dental health, you can find it by visiting http://www.fromthedogspaw.com/p/published-articles.html.
HISS! I know you just love cleaning your cat's litter box. I know my humans are just thrilled with the task. Purringly, though it can be annoying, it's a good time to notice health problems. Try to pay attention to any changes in consistency of the "gifts" and the urination habits. Sometimes these changes can be early signs of health problems.
Purrs! Maintain a regular grooming schedule with Meowster too. Not only will it keep the cat looking dapper, but it will also help you notice changes in coat or skin such as dry or flaky patches of skin, red or irritated skin, missing fur and reddened areas around the claws. If you see these, contact your veterinarian.
A few friends brought some cats who need to be adopted: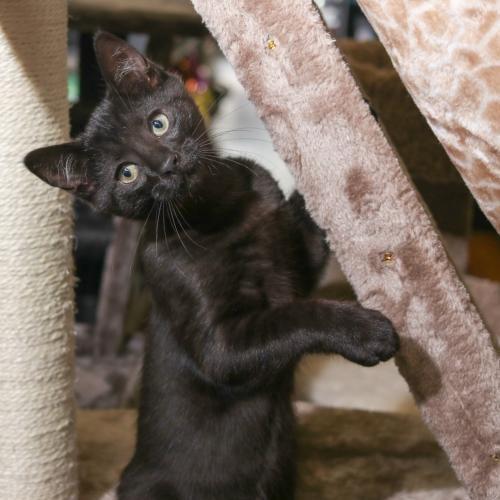 Nutella is a fun-loving guy who enjoys the company of his littermates, but likes his alone time too! He enjoys playing with toys and cuddling with his people on a fleece blanket.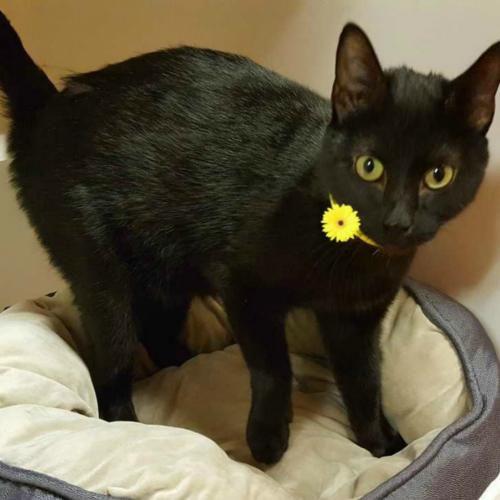 Twilight may be small, but she is sweet and mighty! She has a little girl swagger too! She purrs up a storm when she sees her humans and never turns down a good cuddle.
PetConnect Rescue http://www.petconnectrescue.org, email: info@petconnectrescue.org or call 1-877-838-9171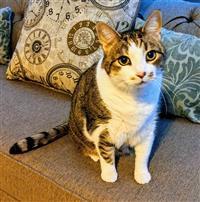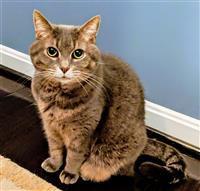 Meows! Jacob and Bella are pawsome cats! Jacob is super-cuddly and craves attention! He will always be right by your side! Bella is Jacob's biggest fan! She will settle in fine with a new family as long as her bestie is with her!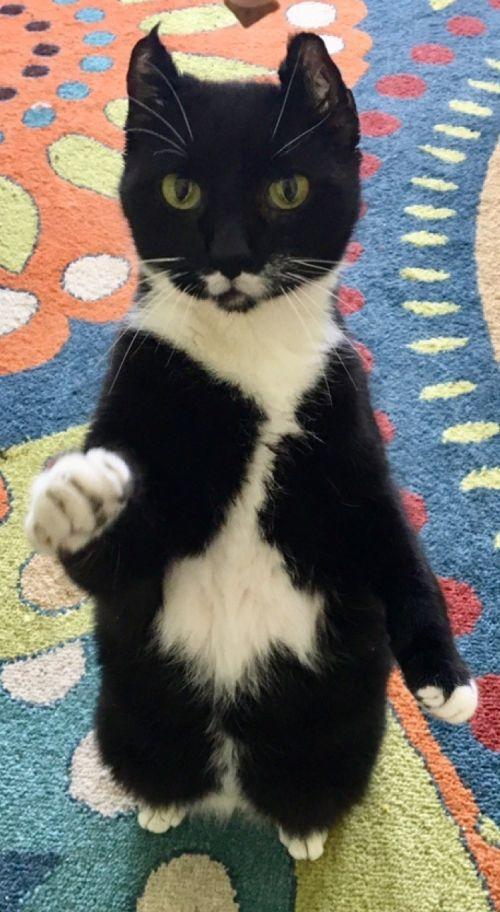 Homeless Animals Rescue Team, More information at www.hart90.org, 703-691-HART, hart90office@hart90.org.
Paws, charming Scooter is quite the character! He will actually beg for treats. This charismatic and affectionate fella likes to snuggle. He's 14 years old. His senior blood works shows he's normal and healthy.
Humane Society of Loudoun County, www.humaneloudoun.org, helpanimals@humaneloudoun.org.
About Me:
Noah writes about dog/cat adoption, humor, dog adventures and facts about dogs and cats at
www.fromthedogspaw.com. He is Dog to his human, Allen Pearson, Dog Photographer and Writer, www.allenpearsonphotography.com, www.allenpearsonphotographyjournal.com www.facebook.com/AllenPearsonPhotography, www.instagram.com/fromthedogspaw, www.facebook.com/fromthedogspaw