MEOWS! So what's not to appreciate about cats? Purr, we are the true wonderment of the universe; we rule the humans and canines alike! Paws, and, black cats are such beautiful cats; it's not easy to describe their beauty in words.
Paws, one of the very first cats my human dad ever had was a black cat. It was an awesome fella named "Elijah." Dad learned, at that time in life, he really wasn't a cat person. Over time, a wife and a few Maine Coons along the way changed that! Purringly, he will never forget the incredibly handsome "Elijah." Meow, in honor of the black cat, Aug. 17 is "National Black Cat Appreciation Day." It's a day to recognize the beauty of Black Cats, the greatness they do every day, and to dispel the myths and fears of them.
Black cats have had a pawsome place in the history of the universe! Did you know that - In ancient Egypt, all cats, including the black cats, were considered sacred and good luck? Meow, the black cat was considered to be good luck because it warded off the rodents and critters from destroying grain, crops and food supplies. It's been said, that some cats were used to fight battles against the opposition since they would not kill cats!
The sad part about black cats is in the USA, they are often associated with evil, omens and witchcraft and this causes them not to be adopted from rescues or shelters as quickly as other cats. HISS! HISS! Many times, it's the black cats that do not make it out of the shelter simply because humans associate them with superstitions and evil. Meows, purrs, in the eyes of many humans, black cats aren't evil. They are pawsitively beautiful with their furry black coats and green eyes! They look like little ladies and gentlemen dressed in their tuxedos or evening dresses for a night on the town!
National Black Cat Appreciation Day, or any other day of the year, is a pawsome way to get passed the superstitions associated with black cats and adopt one to be your furry feline friend!
I have pawlenty of black cat friends who would love a "forever home" and humans to love.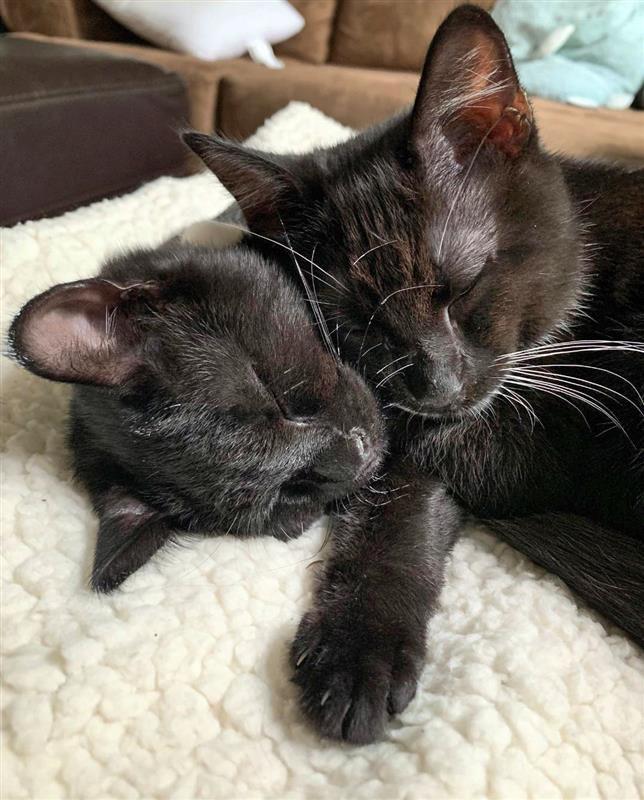 Bonnie B, Billy Boots are the pawsomest, sweetest 5-months-old siblings ever! They are dog, cat and mini-human friendly. Purringly, they are social, friendly, and tons of fun! MEOWS!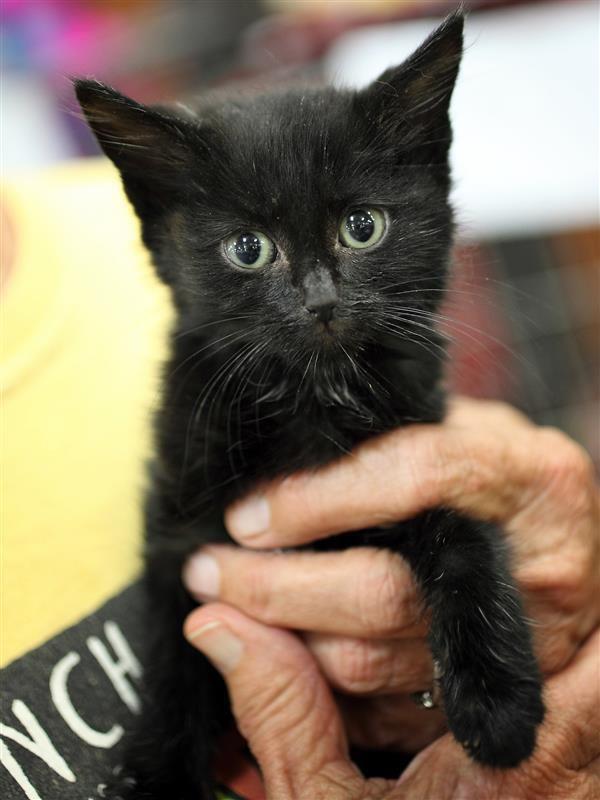 Ebony is around 4-months-old. She is a dog, cat and mini-human friendly! Daily shenanigans will bring you smiles! Cuddling with her will provide pawsome warm-fuzzies!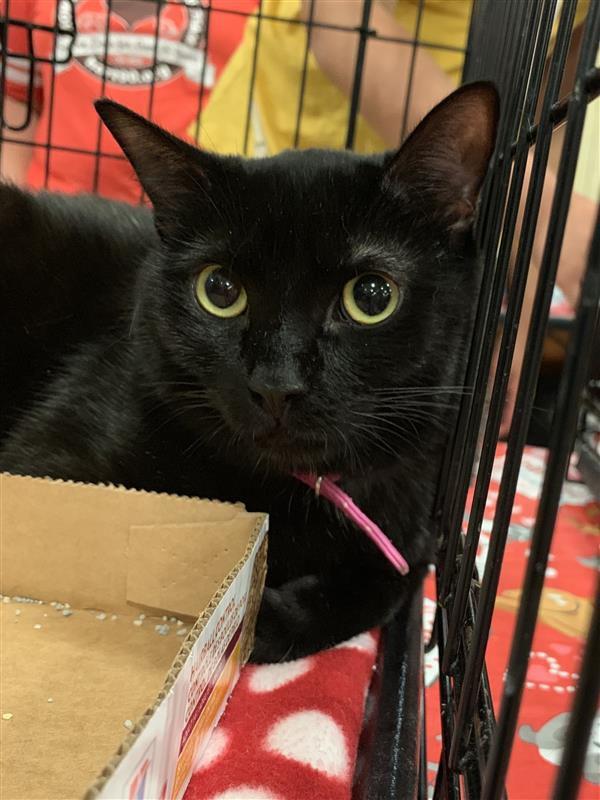 Elvira is around 1-year-old. She is a dog, cat and older mini-humans friendly. She is learning to be a pawsome cat from her foster mother. She is ready to show you her pawsomely great self! She loves to play and sweet talk.
Homeless Animals Rescue Team, www.hart90.org, 703-691-HART, email hart90office@hart90.org.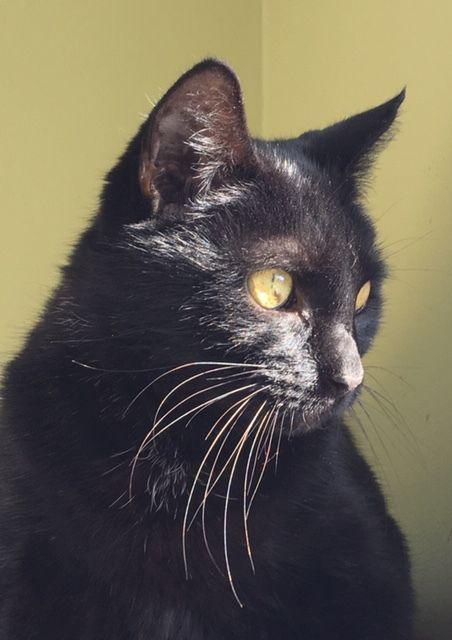 Midnight, a pawsomely beautiful, is smart and sweet 9-year-old cat who loves being held.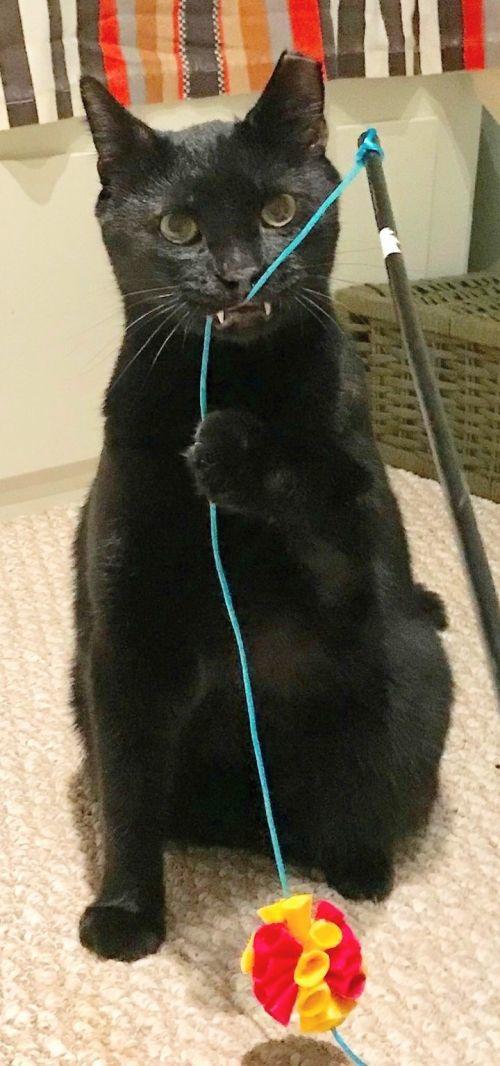 Malt, a playful and affectionate 5-year-old is a gentle and calm cat who enjoys playing with his toys. He gets along with other cats.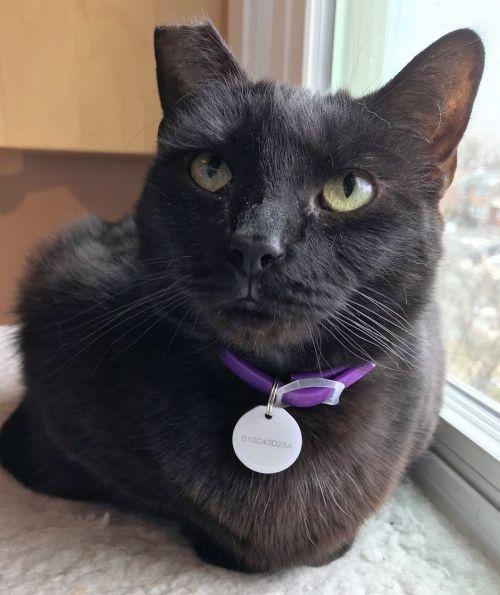 Hops, a sweet, playful and affectionate 5-year-old, loves hanging out with her human and gets along with other cats.
The Humane Society of Loudoun County, www.humaneloudoun.org, helpanimals@humaneloudoun.org.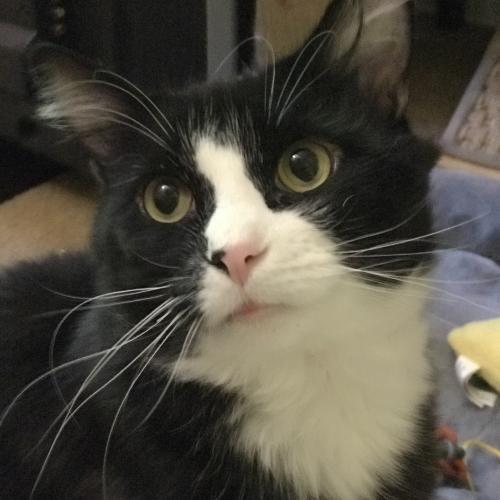 Mr. Sylvester is an incredibly handsome fella with a gorgeous, fluffy long-haired coat, and white socks on all four of his paws. Life has been a little scary for him, so he's a bit shy. Before arriving at his foster home, he wasn't used to being in a warm, safe place with food and water! So, he's taking it slow. He hopes to find a human who will understand and provide time, love and quiet place while he settles in. He has pawsome litter box manners! He will be best as your one-and-only-cat-that-is!
PetConnect Rescue
www.petconnectrescue.org, email: info@petconnectrescue.org or call 1-877-838-9171.
If you are unable to adopt a black cat, why not do something special for one by sponsoring their care. A financial donation, one time or repeatedly, or donating specific items for a rescues or humane societies "Wish List" helps with their care.
About us!
WOOF! MEOW! Pawlease follow us at www.fromthedogspaw.com by email! Samson and I paw about dog and cat adoption, humor, dog and cat adoption and facts about dogs and cats. Noah is Dog, Samson is Cat-in-Charge, to their human, Allen Pearson, Dog Photographer and Writer, www.allenpearsonphotography.com, www.allenpearsonphotographyjournal.com www.facebook.com/AllenPearsonPhotography, www.instagram.com/fromthedogspaw, www.facebook.com/fromthedogspaw.