I hope you had a pawsome Christmas! I got some really cool toys and tasty treats. I think balls of Christmas wrapping papers and cardboard boxes are the best. Now, I get to play for a bit with the indestructible toys which only take me a few minutes to destroy. WOOF! Barks! What does indestructible really mean? I bark.
Another Christmas season is behind us and it's time to relax and return to a reasonably normal routine. Better yet, take time to savor a few dog treats, or maybe cat treats, as the case might be. WOOF!
Have you considered how barkingly pawsome you could become in 2018 with a few New Year's Revelations? Barks. I call them New Year's Revelations because if my human follows them it's a Revelation! Nothing short of a miracle, I'd say!
Barking, when he makes his Revelations, they include me too. Not sure why since it's very hard to improve pawfection! I make several every year to help my human be a most well-rounded kinda guy he can. Though he will never attain the greatness of dog or cat, he can be all the human he can be- or, at least one can hope!
A revelation humans should paw in 2018 is to consider ways to improving your human existence incredibly by adopting a dog or cat. Published studies reveal human's lives are pawsomely better when having and caring for a pet. Every Friday, I feature local dogs and cats at www.fromthedogspaw.com who are looking for their "Forever Homes."
If you already have a dog or cat, you've already taken a pawsome step in making your life pawsome so build on it by playing with your dog or cat more often. When my human was working in Finance, he works for me now- bark, he would come home stressed and tired! So I would grab my toys and take it to him so we could play. Sometimes, we'd head to outside for a game of tug-of-war! On those days when the numbers just wouldn't add up and traffic was worse than the usual nightmare, he'd lay on the sofa exhausted and I'd bring him toys and play tug-of-war. I can paw or woof many occasions when having me around, made the stresses of the day disappear.
A revelation for me in 2018 is to walk my human more! He's gotten a bit flabby around the belly, don't tell him I said that, and it really needs to be gone by summer so he will not be quite as incredibly embarrassing in those Speedos. I'll start out with an easy goal of a mile or two daily. Barkingly, I will push him further once I reach these, I assure you!
An impawtant Revelation for humans is to give your pets pawlenty of the best treats in 2018. We deserve to have as many of these delicious morsels as pawssible. Barkingly, always feed your pet the best treats you can afford as some cheaper ones aren't necessarily healthy. Paws, be sure to feed as instructed!
You don't want your pet to end up with flab around the belly and pawssibly other places like some humans I know!.
Another impawtant Revelation is to take your pawsome fella to the Spa/Groomer for a luxurious day of pampering and grooming of which they pawsitively deserve! Er, uh, HUMANS?! Take your furry friend to a pawsome doggie daycare frequently for doggie socialization, a great way to become a better dog.
My friend "Cat Lady" came by this week with an arm full of cats for you to meet!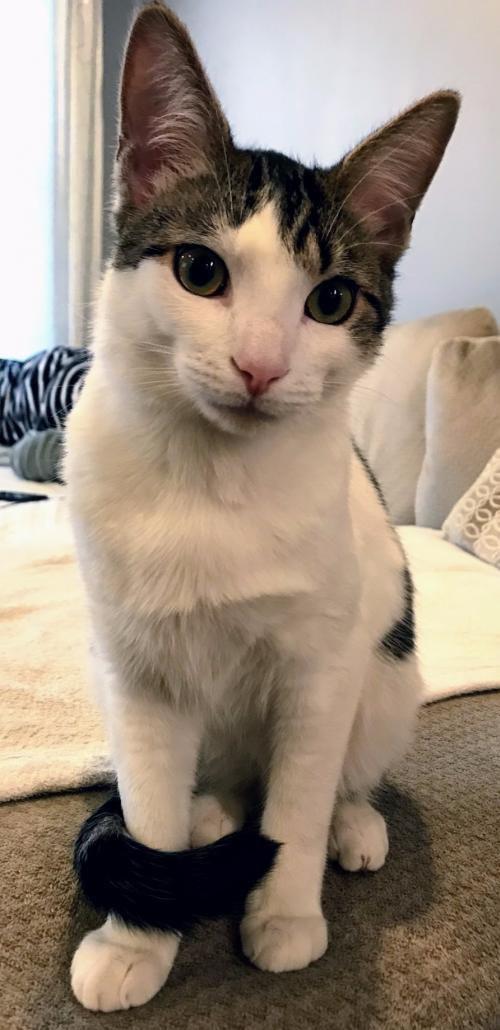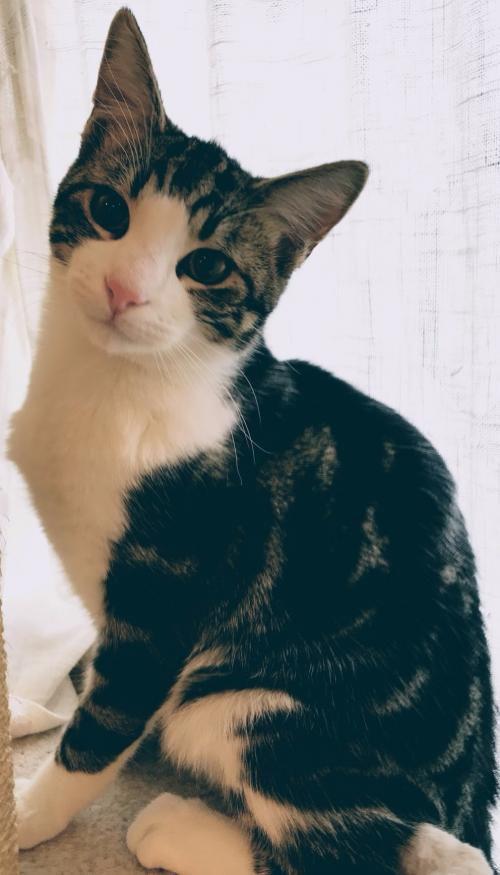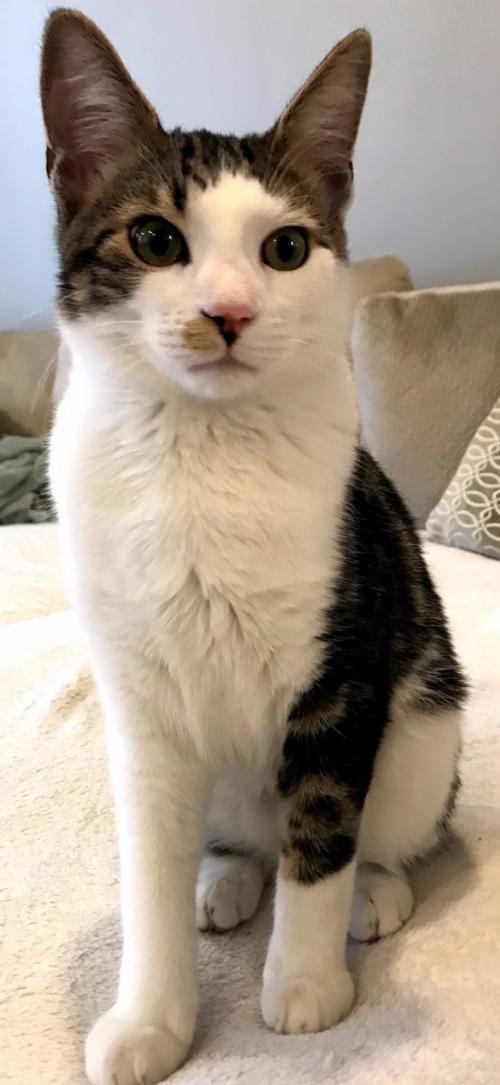 Meet Biggles, Binky, and Button! These fellas are extremely friendly and pawfully adorable. Meowingly, they love being around humans, always close and on your lap! Binky takes a little while to warm up to new humans but when he does, he becomes extremely attached! MEOWs!
The Brothers are quite verbal too! They will meow when looking for their humans! Meowing isn't Binky's thing though, he has a pawsome little chirp!
When they are not chasing and wrestling each other, wand toys and empty boxes are favorites. They are curious and pawsitively love exploring.
Biggles, Buttons, and Binky are up-to-date on immunizations. They would love to be adopted together or can be individually into a home where someone is around most of the day.
Contact PetConnect Rescue: http://www.petconnectrescue.org, email: info@petconnectrescue.org or 1-877-838-9171.
About Me:
Noah is Pawthor of www.fromthedogspaw.com- A blog about dog/cat adoption, humor, dog adventures and facts about dogs and cats. He is Dog to his human, Allen Pearson, Dog Photographer and Writer, www.allenpearsonsphotos.com, www.twitter.com/AllensPhotos www.facebook.com/AllenPearsonsPhotos, www.instagram.com/fromthedogspaw.