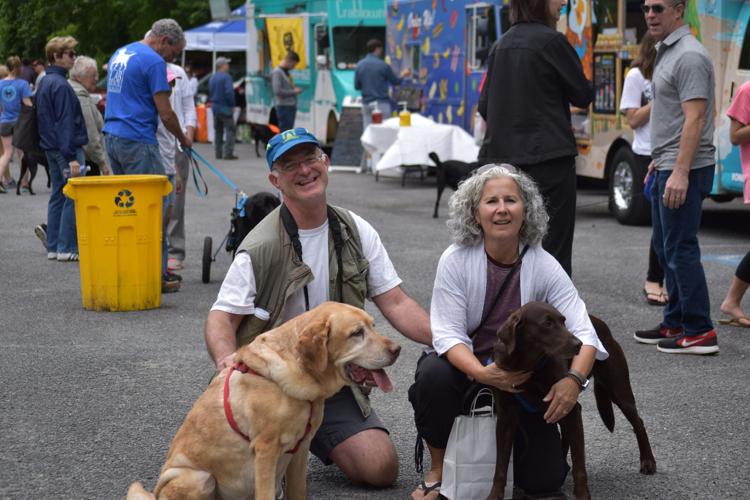 WOOF! So, what are you doing on Saturday, June 2, besides sleeping in a bit? I think you should get up early and put on your best walking shorts and T-shirt. Barks, and if you have a well-behaved dog that goes walking with you, grab their favorite leash or collar! WOOF! Head to the 2018 Lab Walk (www.lab-rescue.org/walk) at Quiet Waters Park, 600 Quiet Waters Park Rd, Annapolis, MD 21403! Barkingly, registration starts at 10 a.m. and the race is from 11 a.m. to around 2:00 p.m.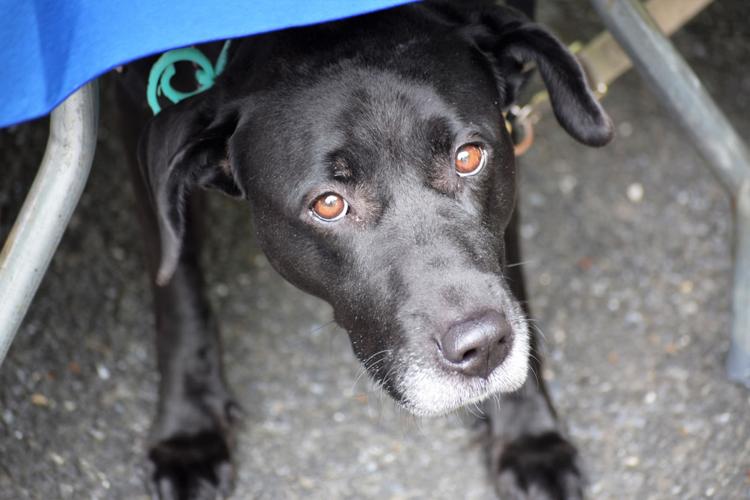 I took a few moments to bark with "Lab Lady" and a few humans, who participated in last year's Lab Walk, to learn about the importance of it and to learn why Lab Rescue hosts this event every year. Barkingly, my first pawed thought is the love of Labrador retrievers. Who can resist dogs like me, who are so pawsome and incredibly great? We have pawsome personalities; we are loving and friendly; we make great running, hiking or walking partners; we are great family members. We are the handsomest critters on God's earth- I bark of which I know. Each dog is different! Paws, we come in four different colors, too. You can take your pick: black, chocolate, yellow and fox red.
"Lab Lady" reminds me that along with the love of Labrador retrievers, there are expenses! She shares, "The funds raised are spent to provide veterinary care because adoption fees cover only a portion of the total need, despite discounted rates with our partner veterinarians." Paws, rescuing Labradors has other expenses, including: travel, some grooming, food, treats, water and a foster home, which has expenses of its own.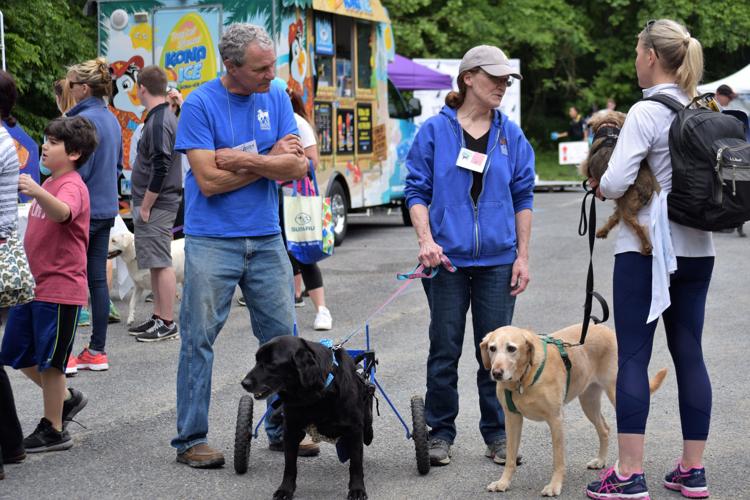 Barkingly, a few volunteers commented:
"My dog Roscoe likes other dogs and people. There are plenty of both at this event to give him attention. Plus, it is a big fundraiser which helps Lab Rescue save more Labs."- Danny Snyder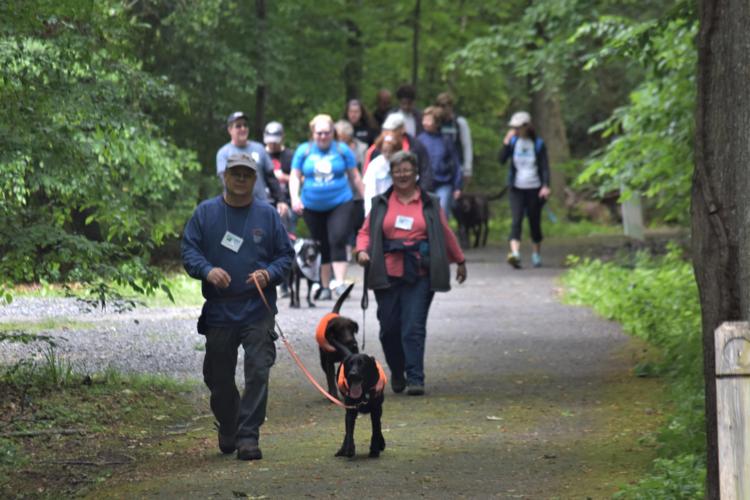 "It's an adrenaline rush of smiling, laughing and tail-wagging human and canine partiers, in a comfortable setting, where we can read name tags to catch up, or sniff butts to see where you've been. We have a woofing, fun-raising good time, while seeing the results of lives that have been saved, living happily ever after. I can't wait!" - Joanie Smith Miller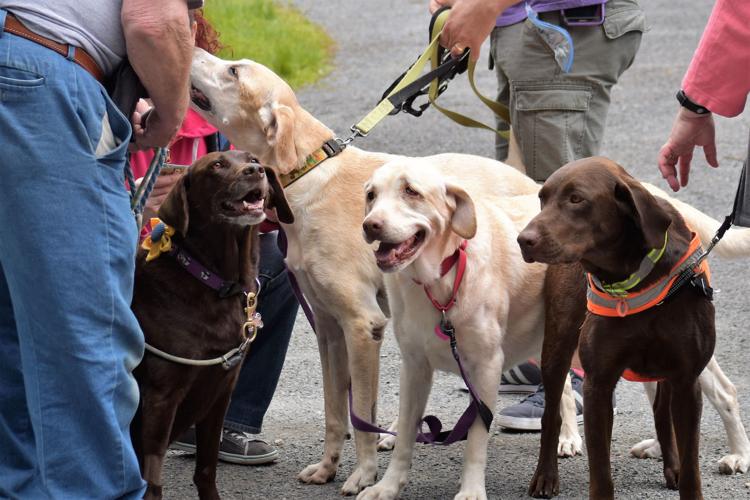 "In the first year, we raised $14,000 with about 50 participants. Last year, we raised $140,000 with around 450 people and hundreds of dogs attended. The walk helps dogs get critical veterinary care. People have a great time and dogs leave happy and tired. This year we have a caricaturist, commemorative walk photos, CGC testing, food trucks, pools for the dogs, demos from working police dogs and more. It's sure to be a great day." - Carol Lagundo
"Where can you go and be surrounded by hundreds of Labs at the same place and time? And ... they all get along! It is quite a site to see! The Lab Rescue Walk brings people, who share the same goal of saving Labrador retrievers, together. The mood is happy, generous and fun. I can't wait to be a part of this again in June!" - Sharon Hayden
"It's a time to see the LRCP Lab Nation at work and play. It is a time to put faces with names [of people and pets], to meet up with the fosters who help make good matches, to give hugs to the people who have come into your life through a collective love of this amazing breed, and who share your life with Labs -- ups and downs and sometimes, their passing. It is a time to give back by helping bring awareness and much-needed funds to Lab Rescue LRCP, a rescue that knows no boundaries when taking in a new Labrador for re-homing -- young, old, in between, special and in pairs. They take them all, love them as their own and delight when their new forever home is found. Why the Dog Walk? Why not? - Cindi Potter, Dawn Holman Pfaff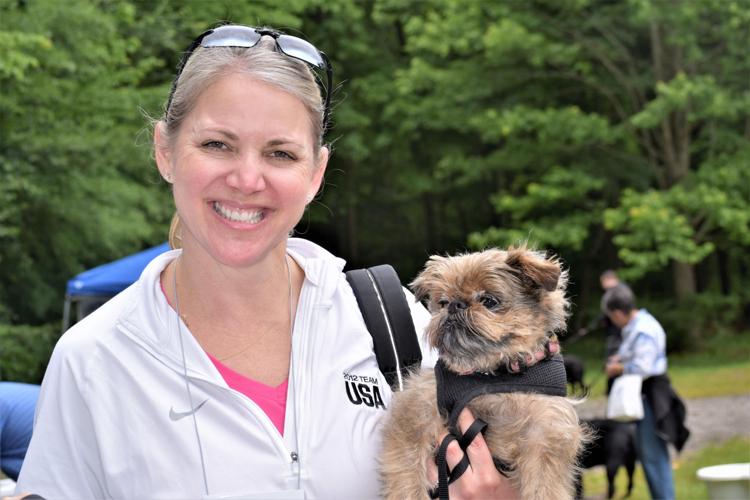 Barkingly, it's going to be a fun day! If you would like to participate, register at www.lab-rescue.org/walk.
I will be walking my human at the 2018 Lab Walk! Pawlease consider supporting the work of Lab Rescue by sponsoring me at www.lab-rescue.org/walk; find members and search Allen Pearson.
WOOF! To learn more about dog adoption with Lab Rescue, please visit http://www.lab-rescue.org, call: 301-299-6756 or email info@lab-rescue.org.
About Me:
Noah is Pawthor of www.fromthedogspaw.com- A blog about dog/cat adoption, humor, dog adventures and facts about dogs and cats. He is Dog to his human, Allen Pearson, Dog Photographer and Writer, www.allenpearsonsphotos.com, www.twitter.com/AllensPhotos www.facebook.com/AllenPearsonsPhotos, www.instagram.com/fromthedogspaw, www.facebook.com/fromthedogspaw, www.twitter.com/fromthedogspaw.