WOOF! WOOF! My humans are blessed with the most pawfect dog ever! ME! WOOF! BARK! A trait of mine that my humans love is: I am basically quiet unless someone comes around, which must be barked at ... but that's only for suspicious or unfamiliar humans.
Barkingly, not all humans are blessed with quiet dogs. This can cause some problems within your home, with neighbors and even the neighborhood. Nobody likes a dog that is constantly barking whether inside or outside. Even when the dog is inside, barking can disturb the neighbors several houses away. WOOF! er, bark. sorry.
Barkingly, from my experience, many young dogs will bark to get attention from their humans. Most young dogs need lots of exercise and attention from their humans to curtail unwanted behavior like excessive barking. A brisk-paced 30-minute walk before and after work will help to get your dog to settle down. If pawssible, a noon-day walk will be extremely beneficial! Woofingly, if you cannot do this, consider hiring a dog walker or have a neighbor friend. Usually, a regular routine of exercise and attention will tire your dog and he will settle his barking.
Another method for a dog barking for attention is to simply ignore him. Do not give any reprimands, as they count for attention. Yelling "quiet" or "stop it" or any command will cause him to think you are playing or "barking" and he will continue! Paws, when the dog settles down, provide a treat as a reward for settling down, and verbal command of "good boy!". Keep in mind, if he barks for an hour, you will need to ignore him for an hour. If you give in, with some sort of attention, you will have to repeat the process next time for a longer period of time. Paws, this will teach him a cue to calm down which is pawsome trick when barking isn't welcome.
Paws, is your dog barking at everything and everyone going by a window of your home? Barkingly, a simple fix for this behavior is to close the blinds in the room or close off the room to his access. Barks. Consider moving your dog to a room without street-facing windows. Play some music or leave a TV on to distract the dog from outside distractions!
WOOF! Some humans leave their dog outside to run and play in the backyard pawssibly not realizing that a barking dog disturbs the neighbors. Paws, this is when the dog becomes a nuisance. If he starts barking excessively, bring him inside. When he settles, reward him with a treat. Repeat as necessary. Never leave dogs outside unsupervised for long periods of time!
Food puzzle toys and hollow rubber toys stuffed with treats are great entertainment for dogs. These provide a fun activity distraction while you are gone. Keep a few around so you can leave one for him every day. These can be used to provide their meals too.
Paws, your veterinarian can recommend places offering dog training classes. Some local pet shops offer classes too.
Paws, if you are a human with a neighbor's dog who barks all the time, the best thing to do is talk with their human. The dog is doing what the dog does naturally. Woofly, the humans may not realize the disturbance created by their dog.
Pawlease meet a few friends needing "forever homes!"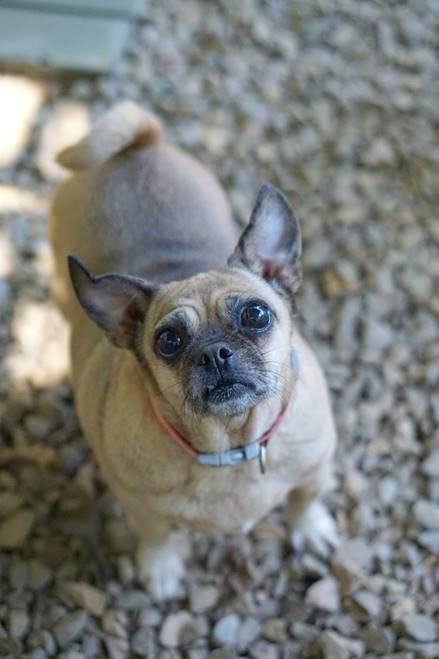 Meet Freddy and Arabella are two pawsitively adorable pugs! They are as sweet and loving as they come! They are friendly with other dogs, pawssibly with cats, and with older mini-humans! The pair are funny and will make you smile all day long! They enjoy going for rides and love treats! Paws, they are housebroken and do great inside the home!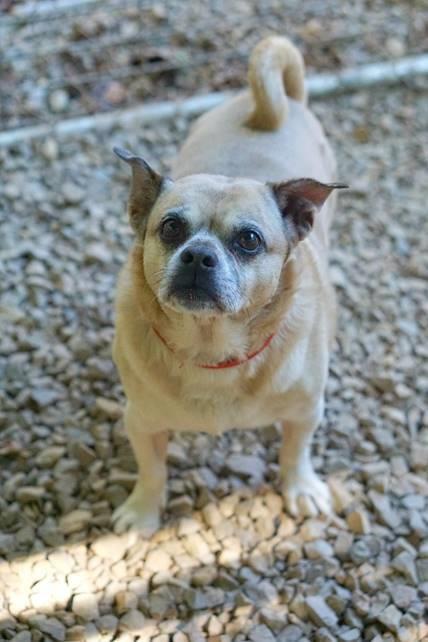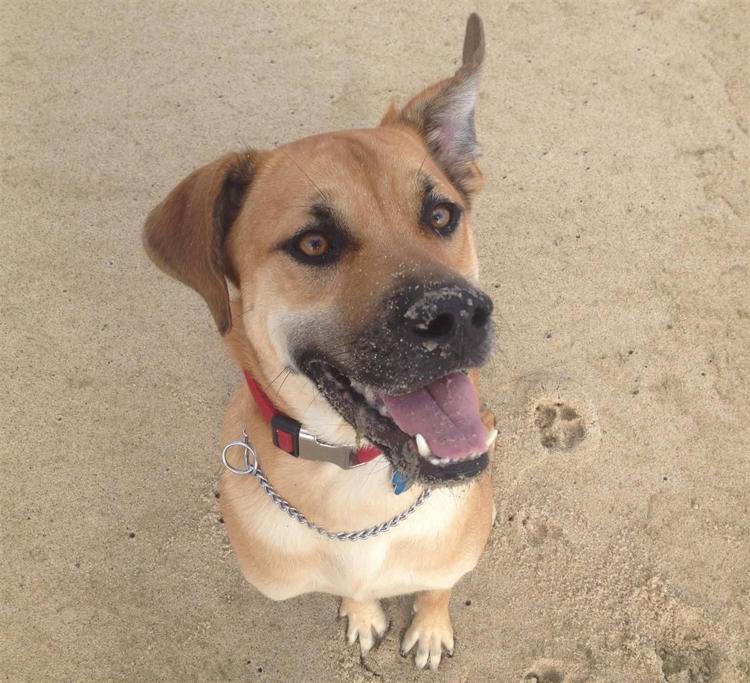 Sonny is a shepherd mix who needs proper introductions to other dogs. He prefers mini-humans ages 16+. Barks, NO cats! He is a sweet, affectionate, and smart fella who loves running, walks, hikes, adventures, playing, hanging out in a fenced yard and cuddling in the evenings! He's crate- and house-trained.
Paws, some does have anxiety around delivery trucks and other dogs when walking on a leash. He has done well with training; further training is highly encouraged. He is a frequent doggie daycare visitor and love some play dates!
Homeless Animals Rescue Team www.hart90.org, 703-691-HART, hart90office@hart90.org
About us!
WOOF! MEOW! Do you enjoy our articles? Barks and purrs, pawlease follow us at www.fromthedogspaw.com by email! We paw about dog and cat adoption, humor, dog and cat adoption and facts about dogs and cats. Noah is Dog, Samson is Cat-in-Charge, to their human, Allen Pearson, Dog Photographer and Writer, www.allenpearsonphotography.com, www.allenpearsonphotographyjournal.com www.facebook.com/AllenPearsonPhotography, www.instagram.com/fromthedogspaw, www.facebook.com/fromthedogspaw.