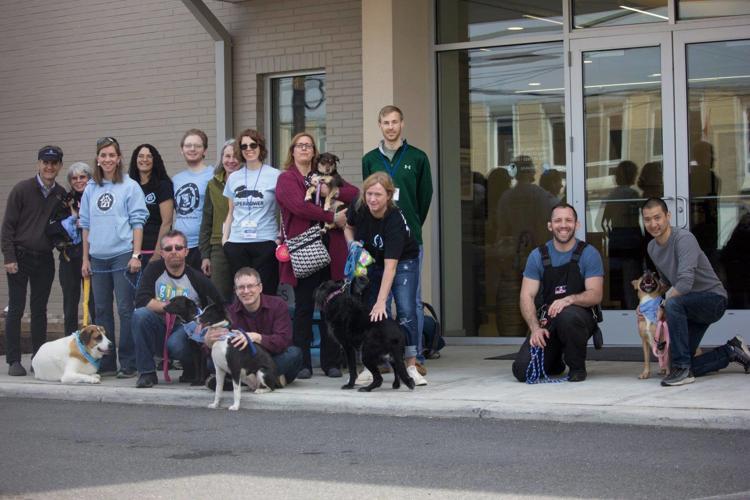 WOOF! My guest writer this week is Valerie from Operation Paws for Homes! Barks!
So, you've adopted a dog, congratulations! You've just gained a life-long friend and companion who will love you and be there for you through thick and thin.
Because your new friend is a rescue, you need to keep in mind that they will have an adjustment period, especially if it is an older dog. You have no idea what they have gone through to get to this point, so you want to give them time and show them love and patience as they adjust to their new, happier life. Also want to bond with them and make sure they feel happy and loved.
Here are some fun activities to do with your adopted pup that will help you both bond and have a ton of fun!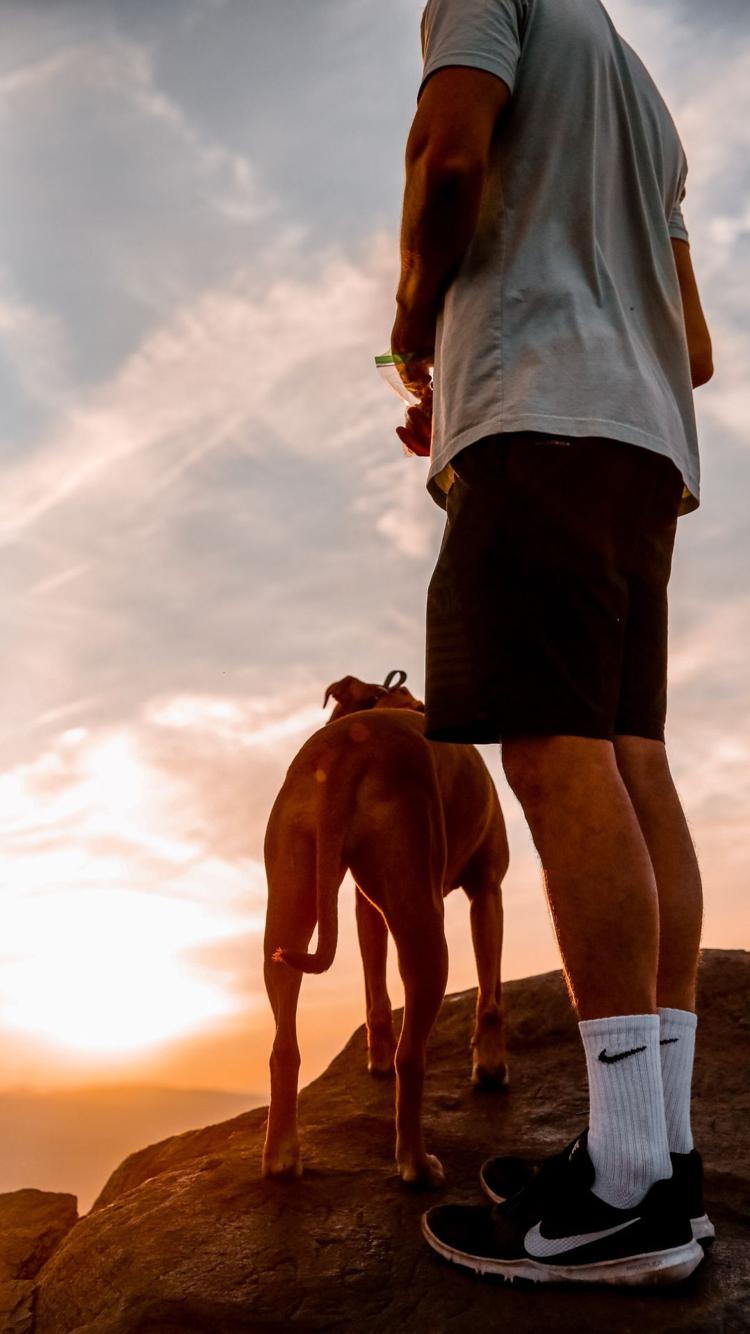 1. Get out and move
Whether they are going on a hike, a run or simply walking along a scenic trail, dogs love being outside. So, doing these kinds of activities make perfect sense–not only will they be fun for both of you, but it is a fantastic way for your pooch (and you!) to stay fit and get fresh air.
Beyond those benefits, getting out on the trail is an excellent opportunity to help your new adopted pooch socialize. On the trail, they can meet all types of people and dogs and possibly experience countless, unfamiliar sights and sounds.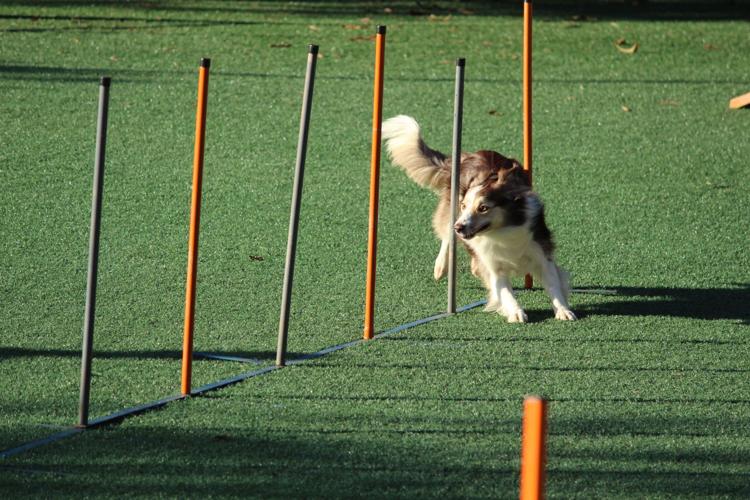 2. Try some training
OK, so training might not sound like a fun activity, but it is something essential, especially if you want to build a stable relationship with your new dog. Plus, once you have the basic obedience down, there are all sorts of fun training programs you can do if your dog is interested!
High-energy dogs would do great with agility and trick training, which can be a lot of fun. On the other hand, quieter dogs may enjoy training to be a service or therapy dog. While this extra training is by no means necessary, it could be fun and provide a unique outlet for your dog, while keeping them mentally and physically stimulated.
3. Play hide-and-seek
Another fun bonding activity for you and your pooch is to play a game of hide-and-seek! Give them a chance to explore their new home and test their tracking ability by hiding and then calling their name. It could be a lot of fun for you both: them for the hunt and you for getting to watch and listen to them trying to find you.
Some dogs figure out the game quickly, while others will run all around trying to figure out where your disembodied voice is coming from. It can be a lot of fun, especially on days when the weather is too gloomy to play outside.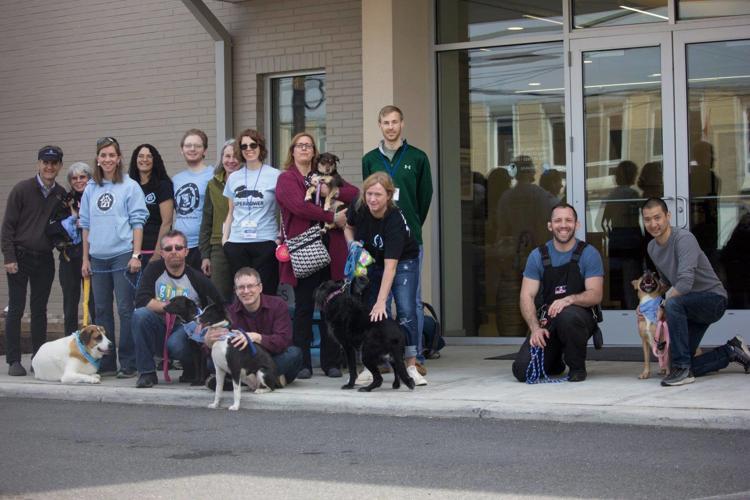 4. Attend dog-friendly events
For something completely different and out of the ordinary, why not consider taking your new pooch to dog-friendly events that are happening in your community? These events are usually hosted by local community groups, rescues, and shelters and include fun for the whole community. At these events, there are often food trucks, store vendors, adoption events, live dog demonstrations and so much more.
Operation Paws for Homes is a local dog rescue continuously participating in community outreach events. Throughout the summer, Yappy Hour events are planned in Virginia and Maryland, where you can enjoy a cold beer, with other dog owners. A portion of the proceeds goes back to them so they can save more dogs!
They participate in countless other events, so check their website's event page at https://ophrescue.org for all the fun that is going on!
Adopting a rescue dog is truly a special thing. You are not only giving a dog in need a second chance, but also gaining a best friend and companion for life. It will not take you long to realize just how special an adopted dog can be. Show them love and patience and take the time to form a bond by doing fun activities like the ones listed above. You'll be surprised to see how much your new pooch will blossom and become a happy, loving dog.
About the author: Valerie Rovira is a freelance writer and volunteer at Operation Paws for Homes (OPH) and the head of their Newsletter Committee. She absolutely adores dogs and adopted her own fur-baby, Alfred, from OPH in 2017, who has become a much-loved addition to the family.
About me:
Noah is Pawthor of www.fromthedogspaw.com, www.instagram.com/fromthedogspaw.http://www.facebook.com/fromTheDogsPaw and dog to Allen Pearson, Photographer/Writer, www.allenpearsonphotography.com Follow us by email to enjoy our adventures.