WOOF! Last week, my human and I went out in the front yard to do some yard work. My human loves planting flowers and maintaining the "curb appeal" and having me "supervise." I supervise quite well! Barkingly, since I was in the front yard, where it's not fenced and where there were traffic and other things that could grab my pawsome attention, my human made sure he had me under his control! A spring and summer routine for us!
WOOF! This time, as we headed out the front door, a good-sized chocolate Labrador retriever came bouncing out of our garage. We were surprised, and, barkingly, I wanted to go out and meet this guy, but couldn't, nor would I be permitted.
My human took me into the house and shut the door. Once I was inside, he approached the dog cautiously. Since the dog was smiling, with his tail wagging a bazillion times a second, my human got close enough to see his collar and look for identification. No ID! Dad looked for a tag alerting him as to whether the dog has had its rabies shots and other vaccinations, but no tag. Arf. While the dog looks safe, you cannot rely on that.
As I watched from the window, I saw my human ushering the dog into our backyard where he could find a shady spot to cool off a bit. While Dad was filling a bucket with water, the dog drank out of the hose! One thirsty dog!
As I watched them in the backyard, I really wanted some playtime with another dog. I'd share my really cool sticks and toys! WOOF! Without an ID or shots tag, it wasn't safe to play with him.
Barkingly, without an ID tag it is harder to find the dog's human. Also, letting the dog roam free to find his own way home isn't an option, since humans tend to drive fast in their neighborhoods, watching their phones more than the roads; it could be disastrous.
Fortunately, our neighborhood has the NextDoor social network where Dad posted information about the dog. If there wasn't any response, he would take him to a veterinarian for a microchip scan. Another option would have been calling Animal Control, but since this dog is really pawsome, Dad wasn't doing that.
As the neighbors returned home from work, Dad asked if anyone knew who owned a chocolate Labrador. The dog's human was found! The dog's human let him out in the backyard while they went out, and he jumped the fence.
Pawlease ID your pet! ID tags can be purchased at pet stores and online. Barkingly, veterinarians can microchip. As you are the human, it is your responsibility to take care of the dog and make sure it is safe.
Pawlease note: Approaching any dog, regardless of breed, that you do not know can be dangerous and could result in serious personal injury. If you do not know the dog, use extreme caution to assist or call Animal Control.
My friend "Lab Lady" brought by a few friends looking for "forever homes!"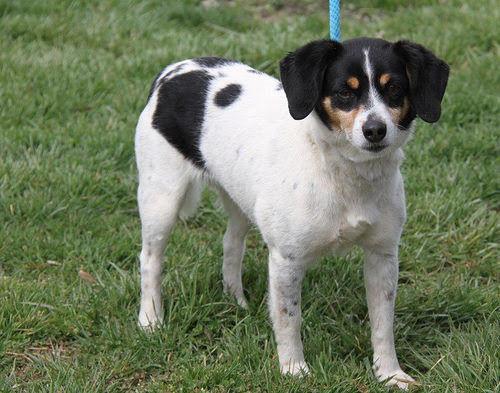 Meet Pebbles and Bentley, a bonded pair who must be adopted together. They want a "forever home" in a rural or suburban single-family home. No fence requirement.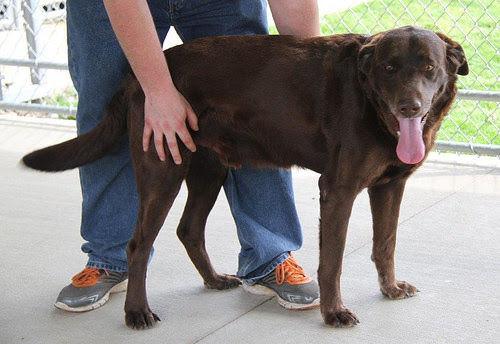 Best friends bring out the best in each other and these two are no exception. Bentley, a 6-year-old chocolate Labrador retriever is house and crate trained, but could use some help with leash manners. Pebbles loves going for rides and walks as well as being around mini-humans.
Barkingly, no cats! The pair is good with mini-humans ages 10 and older.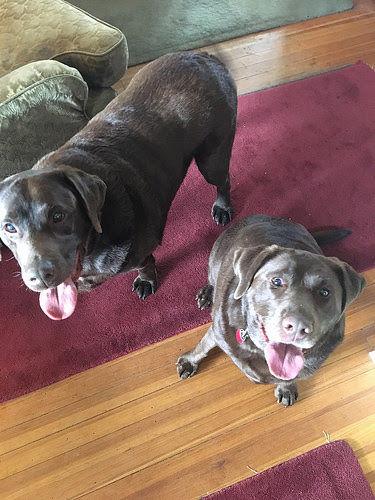 Love chocolate? Meet Harley and Remi, a pawsome bonded pair of chocolate Labradors who must be adopted together. They want a "forever home" in a rural or suburban single-family home. No fence requirement.
They are house-trained, travel well, walk well on a double-leash, like playing and exploring the backyard, and enjoy snuggling.
These two need humans who are home often to provide exercise and to work on their house manners.
They have no cat history and are approved for mini-humans ages 10 and up.
Lab Rescue of L.R.C.P., Inc. http://www.lab-rescue.org, call the Lab Line: 301-299-6756 or email info@lab-rescue.org.
About Me:
Noah writes about dog/cat adoption, humor, dog adventures and facts about dogs and cats at www.fromthedogspaw.com. He is Dog to his human, Allen Pearson, Dog Photographer and Writer, www.allenpearsonsphotos.com, www.facebook.com/AllenPearsonsPhotos, www.instagram.com/fromthedogspaw, www.facebook.com/fromthedogspaw.