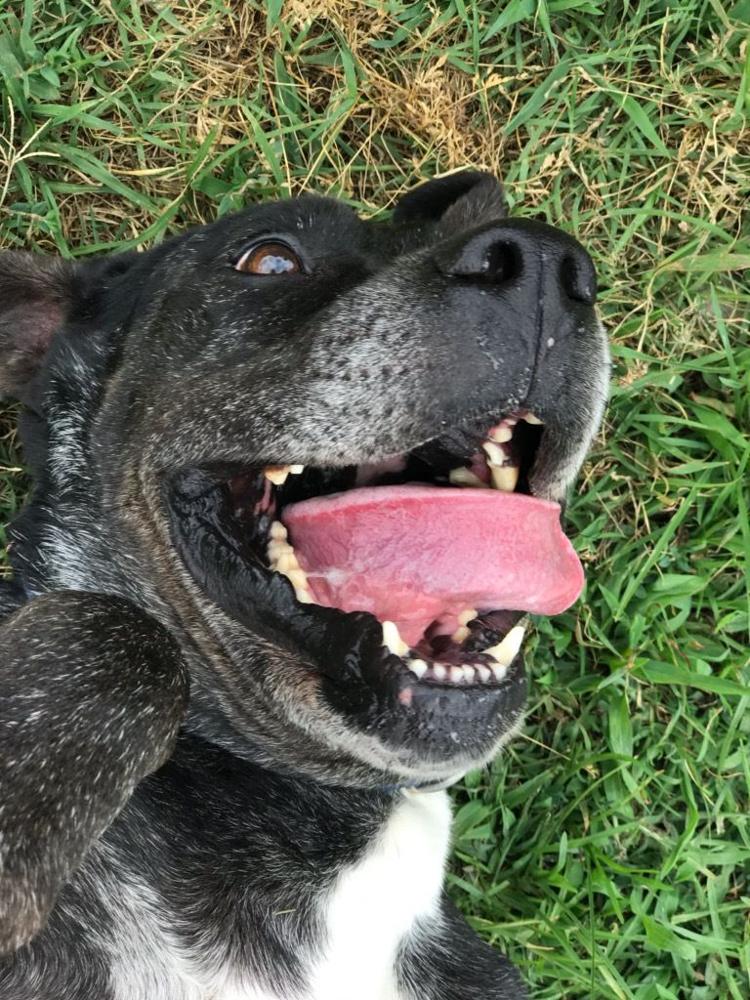 WOOF! Barks, by now you have undoubtedly discovered the hot weather we are enjoying this summer! Barkingly, it is as dangerous for your dog as it is for you. While humans can wear fewer clothes to cool off, we dogs cannot do that! WOOF! Our pawsome fur coats protect us and keep us looking great, but in extreme weather, they are a challenge. Barks, here are some ways to keep cool.
WOOF! As I have pawed before, hot days mean early morning walks for dogs, or at least shorter walks. I have to bark my human out of bed when it's going to be a hot day so we can get going. If we do not leave early, I'll take him on a shorter walk so I do not get too hot! In the late evening, we'll take another walk so we will still reach our daily goal of walking two miles.
Recently, you may have heard the story of pawsome Olaf the golden retriever in Washington state, (https://iheartdogs.com/vet-issues-warning-after-treating-dogs-for-severely-burned-paws/), who went walking with his human on an asphalt trail. Sweet pawsomely pawnderful Olaf wanted to be with his human so much that he didn't complain, not even a whimper, when his paw pads began to burn to the muscle. His human couldn't tell anything was wrong until she noticed the blood on the trail! WOOF! This goes to prove that it is very difficult to tell sometimes when something is bothering or hurting your dog. Barks, so as humans, be aware of pawssible dangers and plan ahead. Veterinarians recommend using your hand to feel the asphalt or concrete to determine whether it is too hot for your dog's paw. WOOF! Barks, if you go for several long walks or hikes often, consider purchasing doggy boots for your pups paw pads. WOOF! I have not had the oppawtunity to review any of those products, but you can review them online. These products will give them protection with less worry for you! Barks!
My human tried a pawsome way to cool me down when he first adopted me. It didn't work well for me, but it may work great for your dog! He bought a mini-human pool, placed it in the backyard and filled it with water. Then, he got in and tried to get me to join him. Barkingly, I couldn't do it. The sight of him in his Speedo, yes -- you guessed it, sent me back in the house to hide somewhere and laugh hysterically. WOOF! It is a good idea, but I do not recommend humans wearing a Speedo--need I bark more? WOOF! If you do this, consider inviting your dog's buddies over for a "pool pawty!"
On these really hot days, I highly recommend that humans spend the day indoors with their dogs. Purchase bags of the best treats and some new toys, and then spend the day fanning and keeping your dog cool. Spend some time playing with your dog inside to be sure that they get proper exercise. I love it when my human provides me with chew toys! With this, you need to be careful since you do not want to have crazy playtime in your home all the time. Barkingly, throwing toys and playing games of fetch or intense games of tug-of-war could cause your dog to be too playful inside the home. WOOF! To top off our day together, my human has pawlenty of dog ice cream, found at local groceries, and human ice cream for him. WOOF!
As with any exercises, whether human or canine, you need to be certain that you and your dog are up to the routines. Be sure to discuss your dog's health with their veterinarian to learn what they can and cannot do.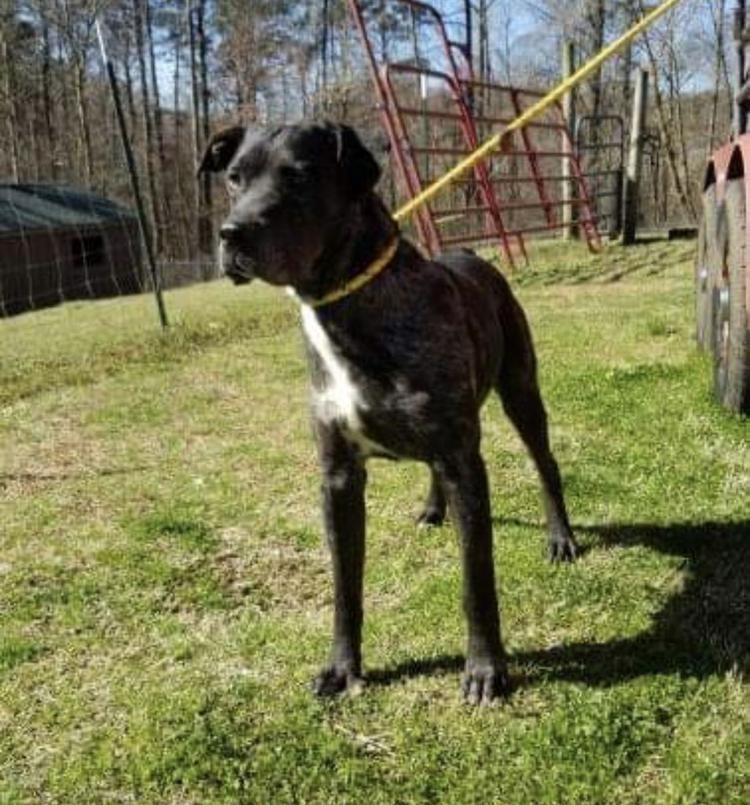 WOOF! My friend Bowie, a Catahoula leopard dog mix from Operation Paws for Homes, needs a "forever home." He is a large and strong fella!
Bowie is crate- and house-trained. He walks well on a leash and knows to avoid large objects so he doesn't get tangled.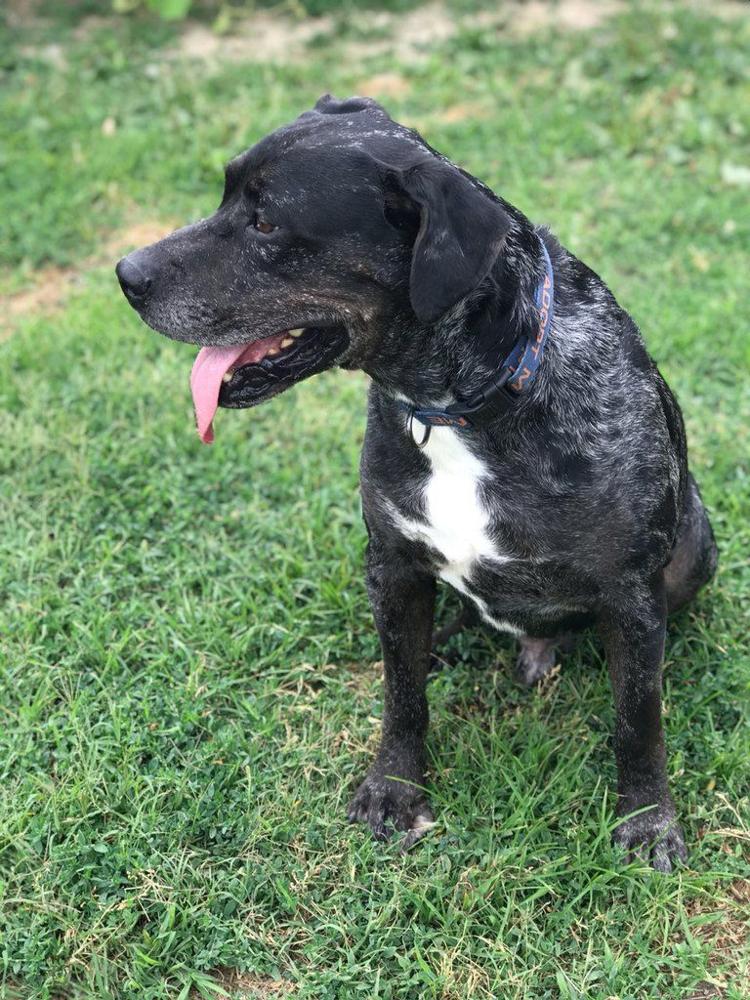 Bowie loves to be with his humans getting as much attention as he can. He gets a little nervous around other dogs, so he would be best as your one-and-only-dog-that-is.
Operation Paws for Homes, www.ophrescue.org, or email: adopt@ophrescue.org.
About us!
WOOF! MEOW! We invite you to follow us at www.fromthedogspaw.com by email! Samson and I paw about dog and cat adoption, humor, dog and cat adoption and facts about dogs and cats. Noah is Dog, Samson is Cat-in-Charge, to their human, Allen Pearson, Dog Photographer and Writer, www.allenpearsonphotography.com, www.allenpearsonphotographyjournal.com www.facebook.com/AllenPearsonPhotography, www.instagram.com/fromthedogspaw, www.facebook.com/fromthedogspaw.