Meow! Happy New Year! Happy new decade! Paws, I love the New Year! It's a great time to start a few new habits and end some bad ones. It's like a great marking place! Have you thought about your goals?! Paws, I have made pawlenty for my humans!
Purrs, I know my Dad will make a goal for the New Year of slimming his belly before he goes to the beach, so he will have a "hunk chest" instead of a belly down to his knees!
I will paw Noah to exercise Dad daily and as fast as his four legs will carry him! He will make sure that Dad gets a pawsomely challenging workout each and every day! Barkingly, he will make sure Dad wears appropriate exercising attire and not this embarrassing stuff that makes him look goofy! Meows, I am the one who is in charge of our home. Dad likes to think he is, and I let him sometimes, so I can have my way!
My goals for 2020:
More love
Purrs, I learned in the latter part of 2019 that Dad is a pawsome fella. I learned to love him with head-butts and purring. I will do this more often in the coming year. Paws, until now, I leave Dad alone when he is sleeping. Meows, now that I can somewhat trust him, it's time to start curling up on top of him, laying beside him, pawing his face in the wee hours of the morning in between those loud, frightening snores! Meows! Won't he be surprised?
Be nicer to the veterinarian
Meows, I am going to try my best to cooperate when my humans need to take me to the veterinarian. The last time they tried, I ran and hid throughout the entire house past the appointment time. My appointment had to be rescheduled three times! Paws, I pawromise to be nicer to the veterinarian if they can catch me.
Demand the best
Purrs, I will continue to require the best food, water and treats. I will have the best, and only the best -- not the cheap things some humans make or cat toys that they can find!
Advocate for my brother Noah
Paws, purrs, my brother Noah is a great guy! He protects me from scary stuff! Meowingly, I will be certain that the humans give him the best, best, best food, water and treats, and that his crate air-conditioning is working well. I will also make sure he has running water, a fully-stocked kitchen and a really nice, wide-screen television with all the channels he wants. He has been a great brother! Meows!
The best cat writer ever
In 2020, and all the years following, I will continue to be the best cat ever! I plan to take over the world of writing! How many cats do you know who can write a newspaper article? Paws, I am good at it!
Self care
Pawsonally, I plan to spend time curled up in my sunny, warm spot by the window, watching more birds than I can imagine throughout the new decade! I will train the humans to provide me more treats and water whenever I raise my paws!
HISS!! End bad habits? What bad habits? I'm the cat. Therefore, I am pawfect! Purr.
May you have a blessed New Year!
I have a few cat buddies who would like to be your cat! Pawlease meet: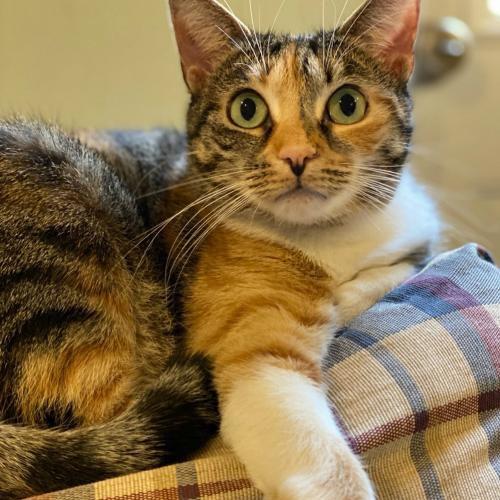 Fiona is a beautiful cat who loves humans! She will make a pawsome cat for humans looking for an easy-going companion!
PetConnect Rescue, www.petconnectrescue.org, email: info@petconnectrescue.org, 1-877-838-9171.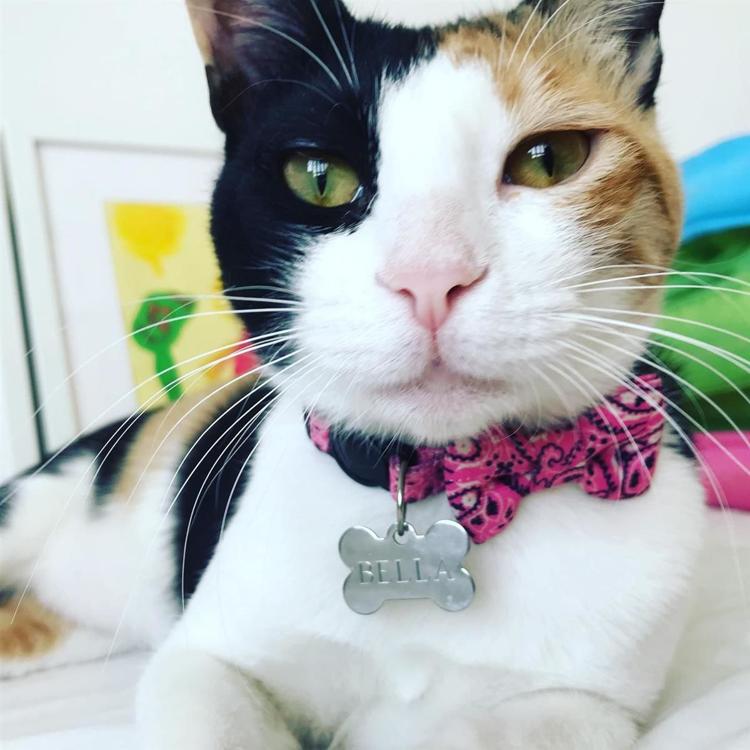 Beautiful Bella Babe is 1 year old and not declawed. She is friendly with dogs, cats and mini-humans. She came from Kuwait looking for a "forever home!" She loves chatting with her humans! She likes being where the action is!
Homeless Animals Rescue Team
www.hart90.org, hart90office@hart90.org, 703-691-HART,
About us!
WOOF! MEOW! Do you enjoy our articles? Barks and purrs, pawlease follow us at www.fromthedogspaw.com by email! We paw about dog and cat adoption, humor, dog and cat adoption and facts about dogs and cats. Noah is Dog, Samson is Cat-in-Charge, to their human, Allen Pearson, Dog Photographer and Writer, www.allenpearsonphotography.com, www.allenpearsonphotographyjournal.com www.facebook.com/AllenPearsonPhotography, www.instagram.com/fromthedogspaw, www.facebook.com/fromthedogspaw.