WOOF! I am having a dog pawty to celebrate three years of writing for this newspaper! BARK! I invited several of my friends over! We've been watching dog shows, eating the best dog and cat's treats, drinking the best spring water, and playing with string and squeaky toys and wand toys! WOOF! MEOW, too.
Let me tell you about my friends! WOOF! It is barkingly beyond belief! The paws, the claws, the cats and the dogs; all the fun we had!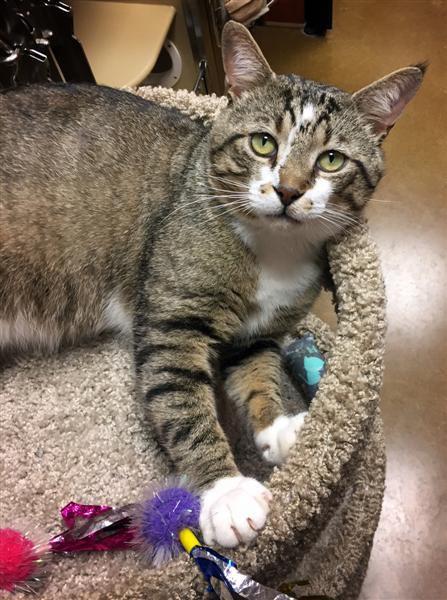 Meet Bernard, a handsome laid-back cool cat with a mellow personality that makes him a pawsome addition to humans who are looking for quiet company. He is not declawed; he is friendly with dogs, cats and mini-humans.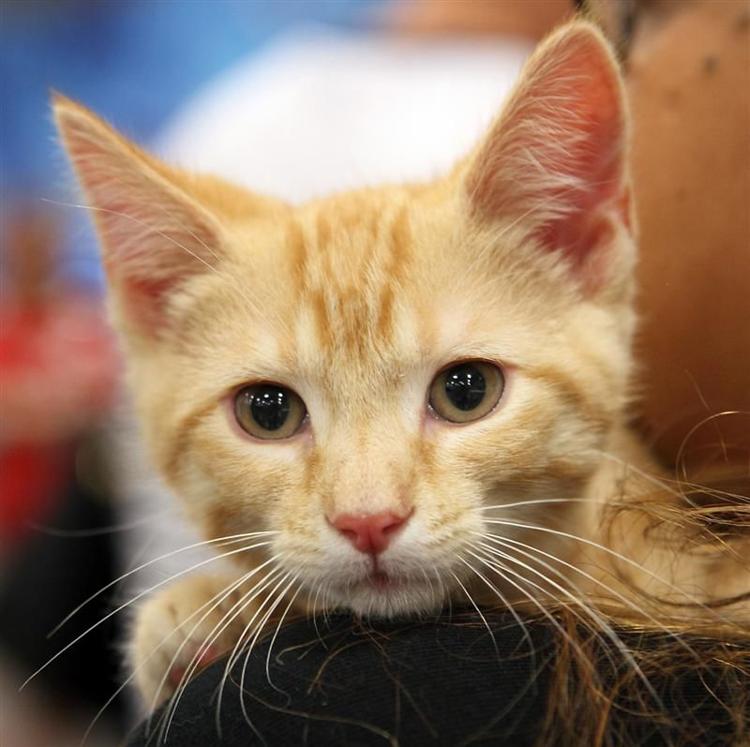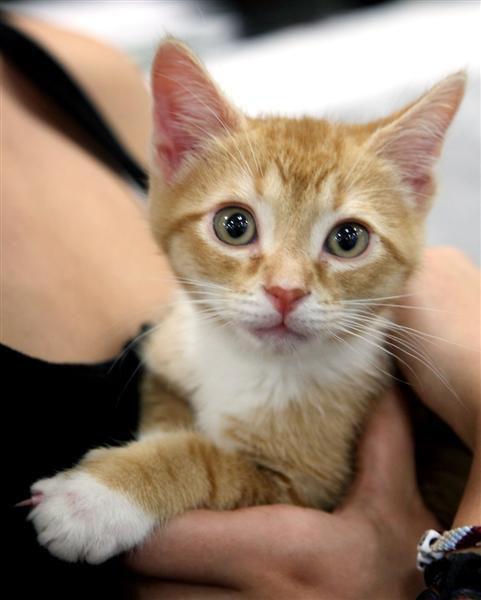 This is Cheddar and Muenster! They are two male kittens who love dogs, humans, mini-humans and each other. These two will bring fun to your family.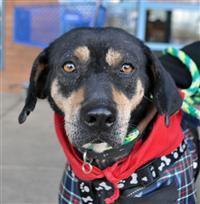 Meet Belle, a Hound mix who is dog-friendly, has no cat history and might be friendly with mini-humans. She is shy at first but warms up to her humans. She is playful, gentle, sweet and good on a leash.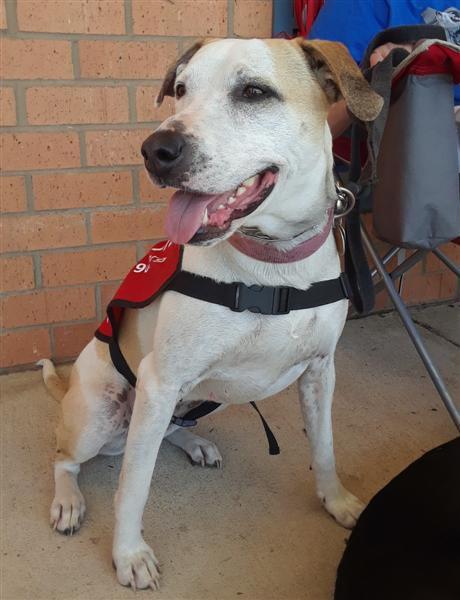 Kendall, a Hound mix, is dog-friendly and mini-human friendly (ages 5 and older). She is not cat-friendly. She loves to run or just hang out with you! She is super-smart; she knows a few basic commands and is house- and crate- trained. She loves playing with squeaky toys and chasing balls!
Homeless Animals Rescue Team, www.hart90.org, 703-691-HART, hart90office@hart90.org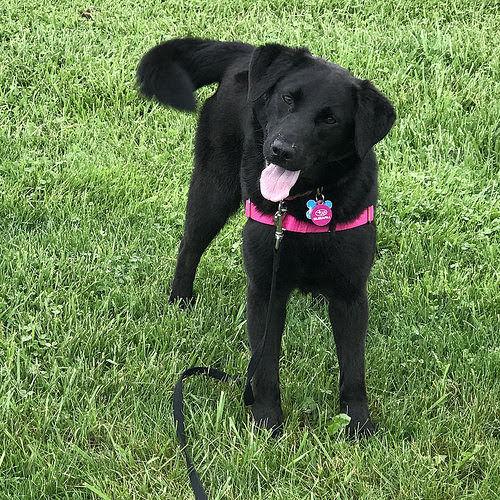 My friend Gracie is a black Labrador retriever looking for a "forever home" in a rural or suburban single-family home with a fenced backyard. She needs to go to a home with another dog. She adapts to change well and loves getting belly rubs, giving doggie kisses, snuggling, being silly and playing with toys!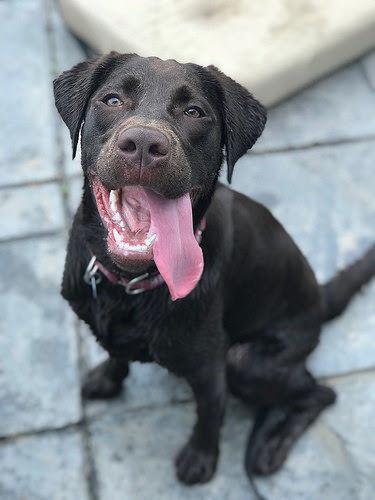 Izzy is a friendly chocolate Labrador retriever looking for a "forever home" in a rural or suburban single-family home with no fence requirement! Since she's so young, she has a training addendum.
Izzy's as sweet as a chocolate sundae with the sugar giving her an energy blast! She will be a pawsome companion to a human looking for a buddy to play fetch or go for walks and hikes. She loves water and knows a few basic commands; she plays like a puppy does! WOOF!
These two dogs are good with other dogs and mini-humans (ages 10 and older). No cat history.
Lab Rescue of L.R.C.P., Inc. http://www.lab-rescue.org. You can call the Lab Line: 301-299-6756 or email info@lab-rescue.org.
Barks! A special guest from Operation Paws for Homes and a Petfinder Foundation sponsored senior, Scrooge! He is a sweetheart and a calm older guy.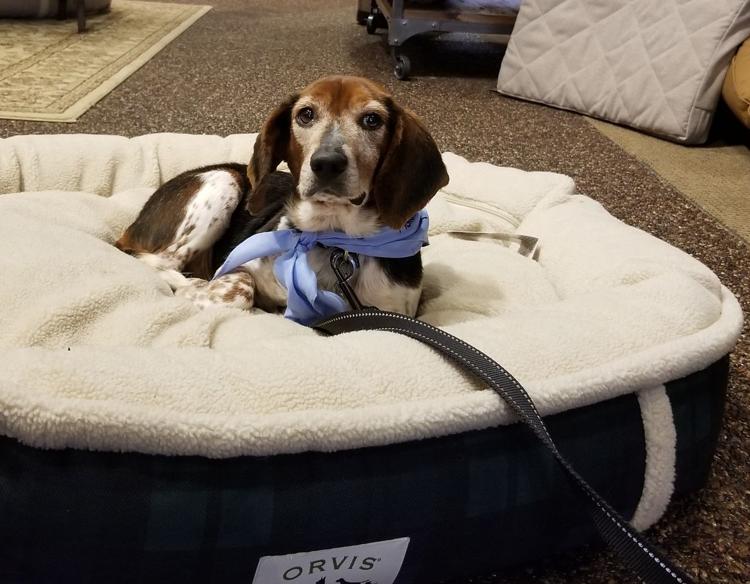 Scrooge loves all the attention he can get! He gets along with other dogs and mini-humans. He doesn't mind being crated and will howl with excitement when you come home. He will be a good companion dog.
Scrooge has a partially sponsored adoption fee and comes with reimbursement for some medical expenses, preventatives, food and comfort items! Thank you Petfinder Foundation!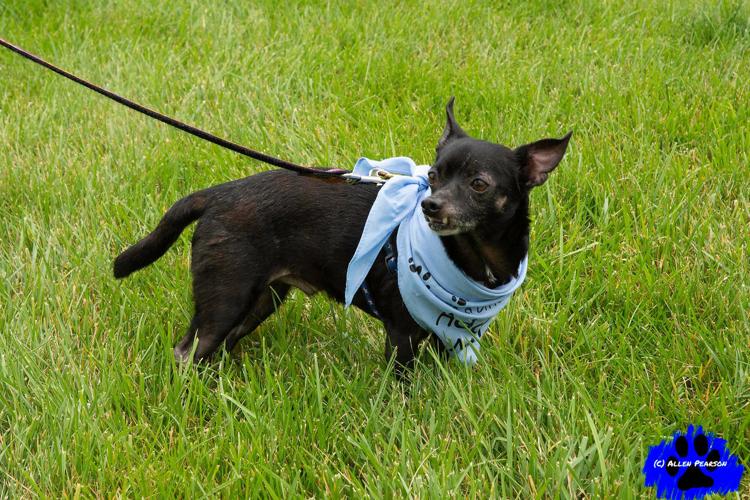 Meet INXS, a Chihuahua mix who is past puppy shenanigans! He wants to vacation with you since he'll fit anywhere! He is house- and crate- trained, walks well on leash, makes a great co-pilot in car, gets along with dogs he's met, loves snuggling, likes mini-humans and prefers to relax.
Operation Paws for Homes, www.ophrescue.org, or email: adopt@ophrescue.org.
Butter Bean and Oscar are sweet, bonded kittens who must be adopted together. These two take turns grooming each other and playing chase.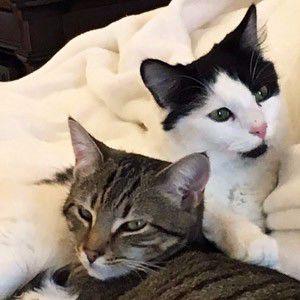 Butter Bean is an easy-going kitty. She loves to look out the window and to chase Oscar!
Oscar is a playful, curious, rambunctious boy. Meowingly, when he wants to snuggle, he wants to snuggle! He plays hard, and loves hard!
The pair will do best in a home with older mini-humans or adults. They are fine with other cats or a cat-friendly, low-key dog.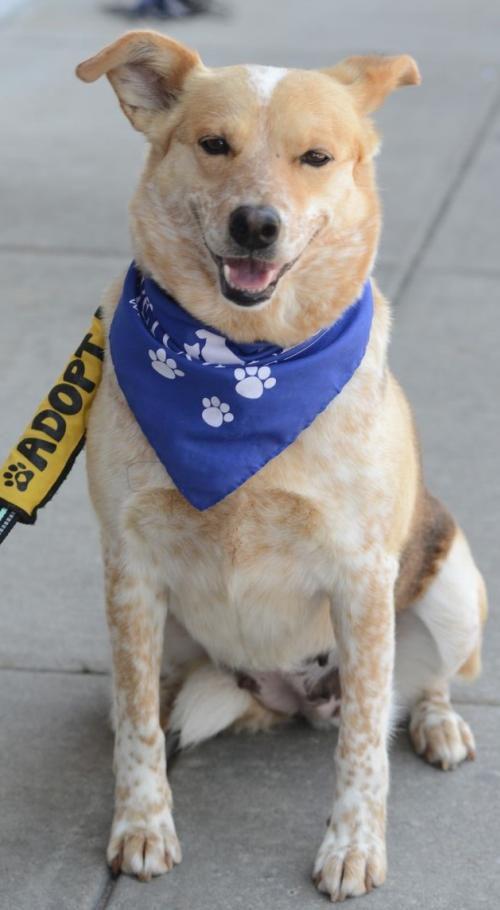 Jemma is an awesome, well-mannered, super lovable, cattle dog shepherd mix who always seems to be smiling! She is the happiest when cuddled up on her dog bed getting belly rubs. She is easy-going. She is NOT cat friendly, but is good with other dogs. She does great with her foster's mini-human!
PetConnect Rescue, http://www.petconnectrescue.org, email: info@petconnectrescue.org or call 1-877-838-9171.
WOOFS! A barkingly heartfelt "thank you" to the animal rescues who work so hard to help dogs and cats find homes!
About Me:
Noah writes about dog/cat adoption, humor, dog adventures and facts about dogs and cats at www.fromthedogspaw.com. He is Dog to his human, Allen Pearson, Dog Photographer and Writer, www.allenpearsonsphotos.com, www.facebook.com/AllenPearsonsPhotos, www.instagram.com/fromthedogspaw, www.facebook.com/fromthedogspaw.