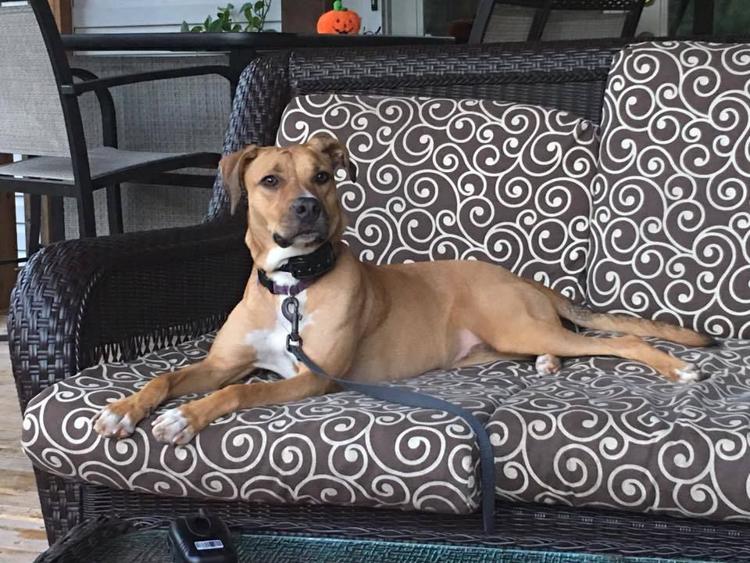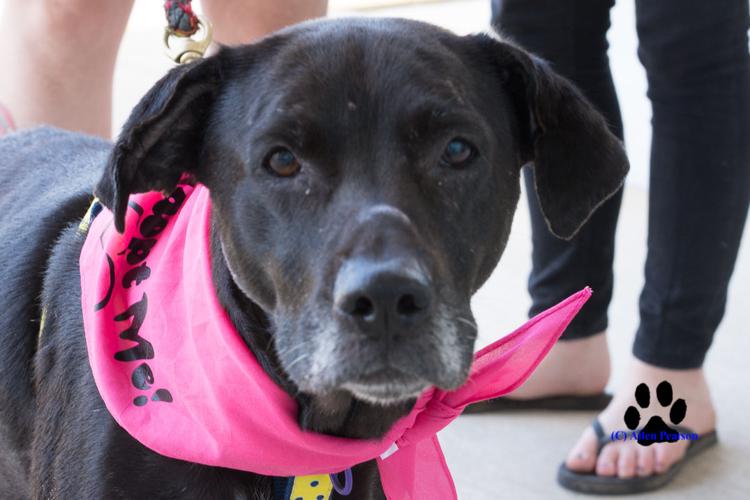 I cannot believe my humans did this! On Saturday morning, they got up, put stuff in suitcases and took off! Without me! They left me at home! I, who should never-ever-ever be left behind because your travels will be incredibly boring without me, was left at home. Fine.
So I have devised a plan. Since they are away, this dog will play! And it will be fun. Later when I go for a walk, I will leave pee-mail throughout the neighborhood about a pawty at my house! I will pawty the time away they are gone and have a pawsome time.
Later in the day when my uncle Ed came by to visit me, I began my plan. I left "messages" inviting my friends to stop by. And, it worked pawsomely! My lady friend, Kady the Rottweiler, who I love to bark with arrived first! Violet the Poodle, Charlie the Bulldog, Mack the Pitbull, Daisy the Great Dane, Sally the Yellow Labrador, Lucy the Goldendoodle and the Black Labrador Brothers, Rover and Rin. What a pawty this will be!
We watched the movie "Marley and Me" while snacking on the bestest food, treats, and water our humans could buy. We played fetch and chase in the backyard for hours creating one huge muddy mess for us to roll around in and, yes, take inside with us! arf. oops. Oh, well, you only live once! We barked, woofed and growled and barked some more about the hilarious antics of our humans and their escapades! It was a pawsome party! All the while, not worried whether my humans would walk in on our fun, and, uh, well messes! BARKS!
Barkingly, the yard is still a mess but I got the house in reasonable order just in time before they came home!
So, they returned from their travels! Since they just "left" me behind, I did not come running down the stairs to greet them when they got home! I meandered down and just looked at them with a smile. Dad says he missed me, I smiled and let him think that I missed him too! WOOF! They will never know- we dogs are great at keeping secrets from humans.
A pawsome aspect about Uncle Ed is, he's my emergency contact. Barks, he loves me and spending time with me so, unlike my humans who will not live down leaving me behind, he gets asked if he can care for me when they travel. I love it because he is so cool. Sometimes he will stop by the house just to visit and pet me! Woof! He doesn't know the limit on treats or at least doesn't act like it!
Also, should my humans have an emergency come up while traveling or locally, whatever it might be, they will contact him to come check on me. He is kept up to date on my vitamins, food, and water so he can do a pawsome job at spoiling me rotten!
I highly recommend every human who has a dog, have a friend like uncle Ed, or a lady friend, who can help with your dog or care should an emergency come up.
My friends from Operation Paws for Homes brought a few friends for you to meet this week.
Meet Bahama Momma! She is a purty as the beaches of the Bahamas! At 7-years-old, she's past the puppy phase, but loves having fun with humans! She has pawsome house-manners, is trustworthy and mature. She loves to play with frisbees, ropes, and squeaky toys! She has mastered basic commands like, "sit", "paw", and "lay down."
Gala, a two-year-old Yellow Labrador Retriever, is the life of the pawty! She has a pawsome personality with a sense of humor! BARK! She's a smart, athletic, and devoted girl too! She will make a pawsome walking/running/hiking partner who enjoys snuggling too! She knows several tricks and some basic commands. She prefers to be your one-and-only-dog-that-is! WOOF! A dog-savy cat might tolerate each other!
Gala's boundless energy needs an experienced dog person who is patient and committed! WOOF!
Dogs are up-to-date on vaccinations and preventatives.
Contact: Operation Paws for Homes, www.ophrescue.org, or email: adopt@ophrescue.org.
About Me:
Noah is Pawthor of www.fromthedogspaw.com- A blog about dog/cat adoption, humor, dog adventures and facts about dogs and cats. He is Dog to his human, Allen Pearson, Dog Photographer and Writer, www.allenpearsonsphotos.com, www.twitter.com/AllensPhotos www.facebook.com/AllenPearsonsPhotos, www.instagram.com/fromthedogspaw, www.facebook.com/fromthedogspaw (NEW! MY PAGE! WOOF!!) www.twitter.com/fromthedogspaw
WOOF! I HAVE A NEW Facebook page. It's www.facebook.com/fromthedogspaw. Pawlease come visit! I tweet too, www.twitter.com/fromthedogspaw.