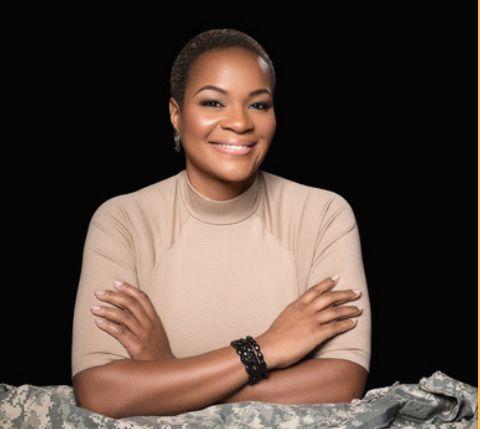 Jas Boothe, the inspirational founder and president of Final Salute, will be the keynote speaker at HomeAid's 17th Annual Gala and Auction on Nov. 10, 6:30 p.m. at Lansdowne Resort and Spa.
Jas founded Final Salute in 2010 following her own struggle with cancer, which nearly derailed her military career, and homelessness, after the destruction of her home during Hurricane Katrina. These dual crises led Jas to realize there are no existing safety-net programs for female veterans with children. This information coupled with the knowledge that female veterans make up a growing population of the overall U.S. homeless population, mobilized Jas to make a difference.
HomeAid is proud to have been a major contributor to Final Salute's Karen's Home in Alexandria. Thanks to HomeAid, Winchester Homes, and the many trade partners and supporters, renovation of this 8,900 square foot residence will provide 10 formerly homeless female veterans and their children with a beautiful home.
To reserve your table for the HomeAid Gala and Auction, visit https://homeaidnova.org/gala-and-auction/
Lansdowne Resort and Spa is located at 44050 Woodridge Pkwy, Leesburg.