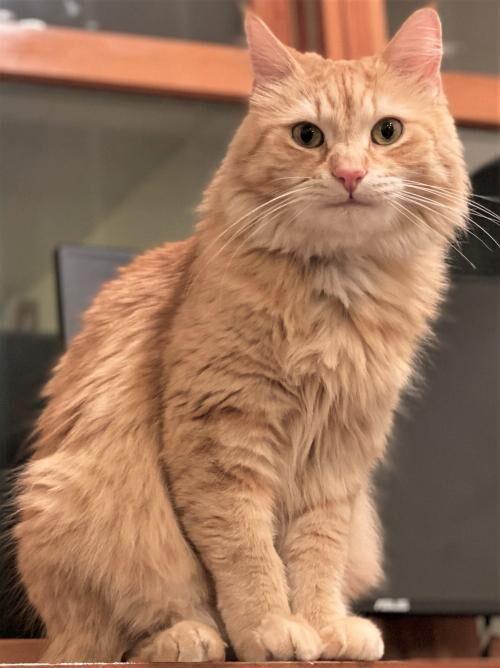 PUPPY
Breed: DLH
Age: 9 years
Gender: Male Neutered
Do you enjoy long naps? Short bursts of cuddles? Chatting about the birds outside the window? If so, you'll have an excellent co-conspirator in Puppy, who despite his name is, in fact, a cat. Identity crisis aside, Puppy would be a wonderful addition to any family. He is a friendly guy, who digs naps, loves a good chin scratch, and has excellent house manners. Really, the perfect, well-coiffed charmer. As an added bonus, he will help you investigate any and all new noises in your home.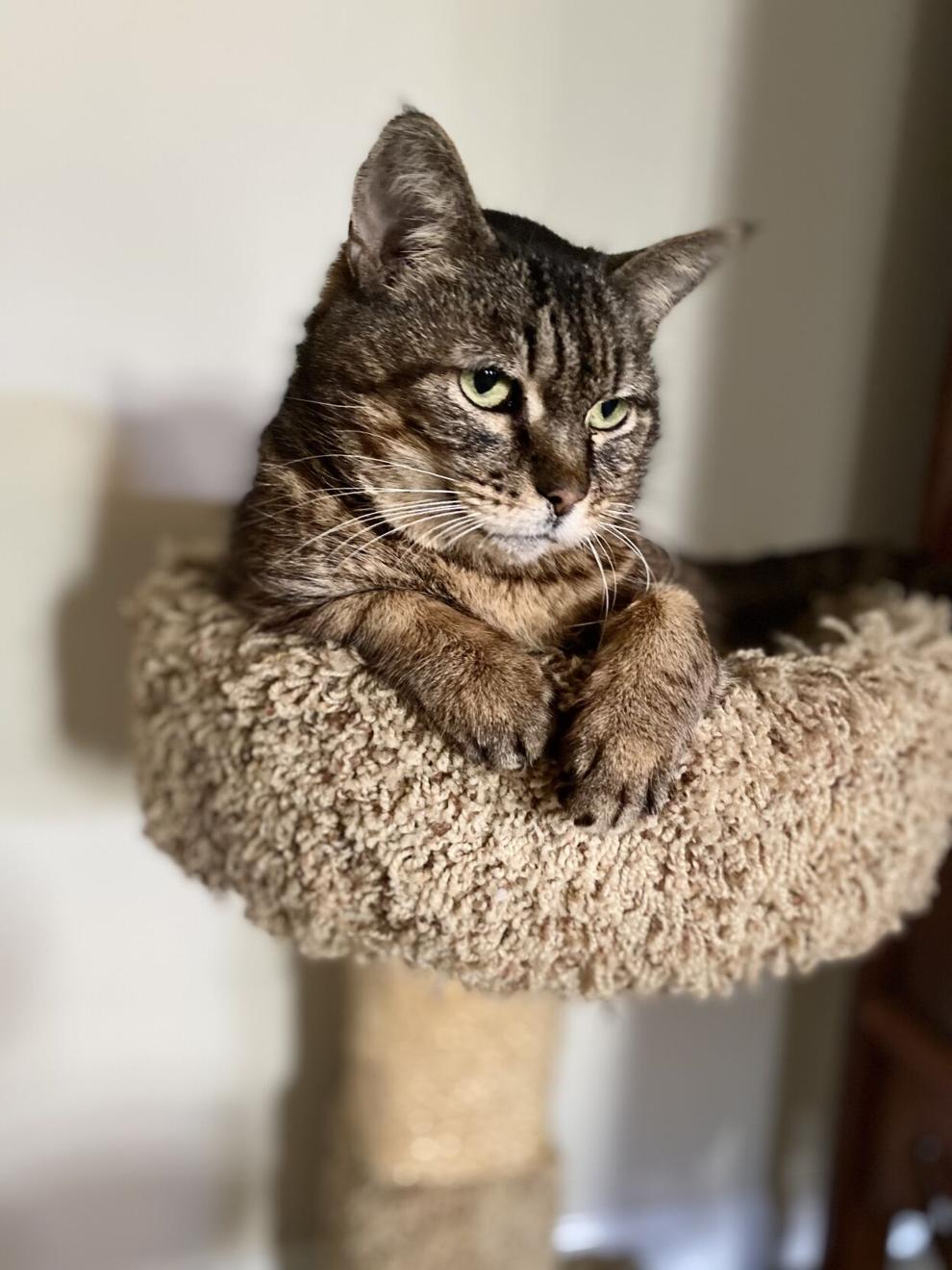 SISSY
Breed: DSH
Age: 12 years
Gender: Female Spayed
Sissy is lovable lap cat. She goes crazy over her catnip banana, loves shoes and slippers, and likes being brushed. She is a kitty who will want to sleep with you in bed so get ready for a new friend. Sissy is ready to settle into a new forever home.
KITTY
Breed: DSH
Age: 5 months
Gender: Female Spayed
Fun and playful, sweet Kitty is ready to hunt and pounce on her play mouse then bring you her catch. She has fun with interactive feather toys. When she's wiped out, she'll join you for a nap and snuggle on the couch.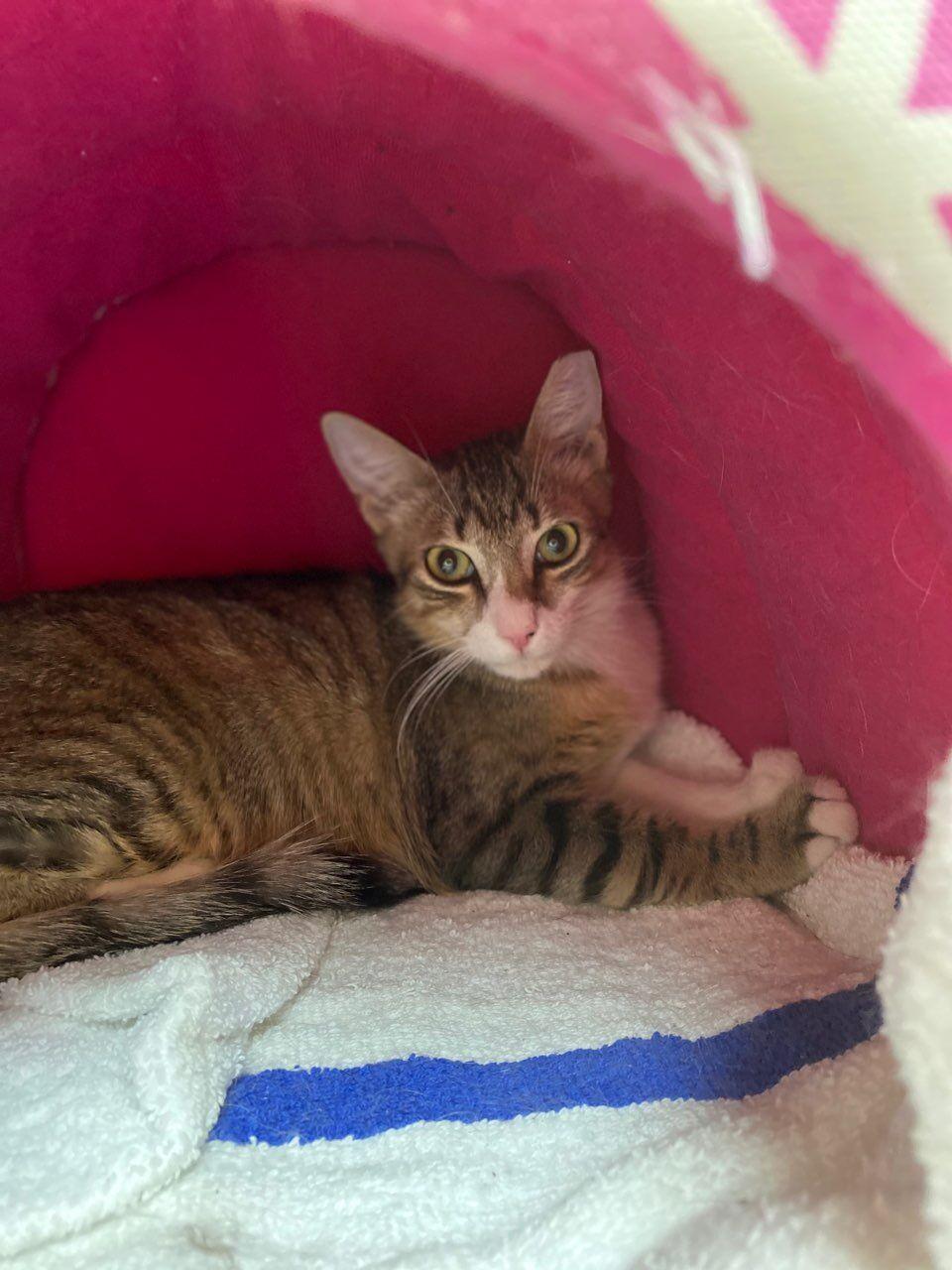 KIRI
Breed: DSH
Age: 5 months
Gender: Male Neutered
Kiri is a quiet guy who likes to check out his surroundings and watch the birds from his cat tree. Kiri enjoys the company of other cats but would also be happy as an only cat in a new forever home.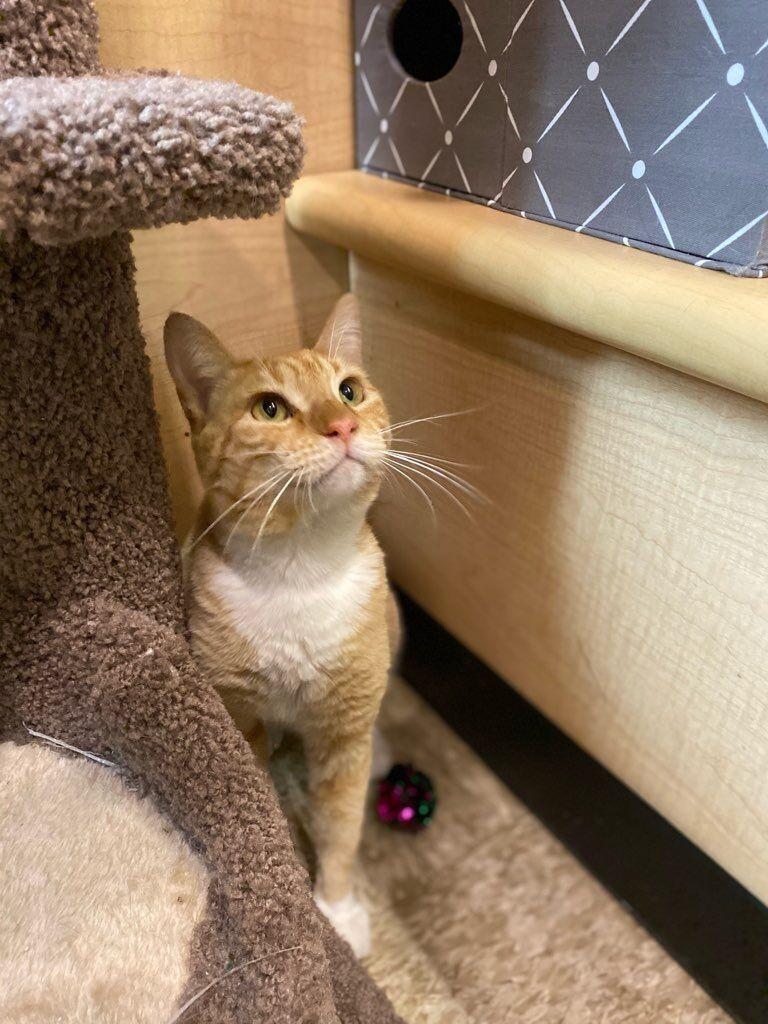 NUGGET
Breed: DSH
Age: 9 months
Gender: Male Neutered
This big guy is a golden Nugget ready to shine for you. Playful and fun he loves to chase feather toys and give head butts. After a busy day of play he's ready to snuggle up in your lap.
STANLEE & STELLA
Breed: DSH
Age: 1 year
Gender: Male Neutered & Female Spayed
My name's Stella, and my brother Stan and I are hoping to find a "stellar" home. I love people, and once I get to know you, I will come over for some scratches, treats, attention, or all of the above. My favorite things to do are lounging on comfy beds and playing with Stan. I'm Stan Lee, brother of Stella and creator of Marvel Comics. I'm the more adventurous one and I like to go on little outings out of our room to see my foster parents' dog and cat. I can be very playful and have been known to start sprinting around out of nowhere to show off how adorable I am.