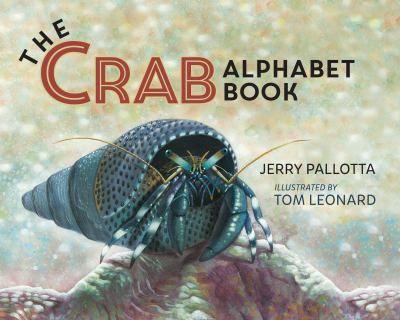 Children's, Picture Book
"Crab" by Jerry Pallotta; Tom Leonard (Illustrator)
Call Number: J595.386 P 2019, ISBN: 9781570911446, Publication Date: 2019
A wonderfully illustrated alphabet counting book using many varieties of ocean crabs. Meet dozens of crustaceans -- and a few bonus animals -- with engaging text and amusing narrative. From Arrow Crabs to Zebra Hermit crabs, readers of all ages will be entertained and learn with every page turn.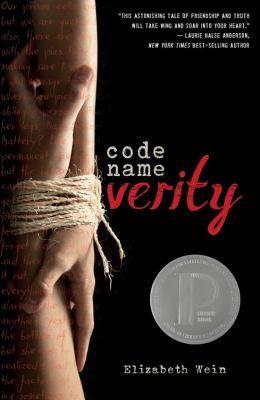 Teen, Fiction
"Code Name Verity" by Elizabeth Wein
Call Number: YFIC WEI, ISBN: 9781423152194, Publication Date: 2012
This award-winning historical fiction novel presents a tale of friendship during World War II. When the story begins, Julia is an unnamed prisoner, formerly a wireless operator for the British, held captive in France by a seemingly sadistic Nazi interrogator. She has supposedly "sold her soul" in exchange for small bits of freedom, giving pieces of code in exchange for her life. Interspersed with the story of her fierce fight for survival is a different tale: that of how she came to be in France and of her friendship with Maddie Brodatt, a British civilian pilot. In the second half of the book, Maddie narrates, telling of her desperate attempts to rescue her friend and revealing both the truth of what happened to each of them, and the truth of Julia's bravery. This intricate tale is not for the faint of heart. This reader also suggests the audio-book.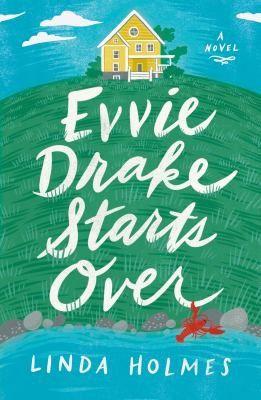 Adult, Fiction
"Evvie Drake Starts Over" by Linda Holmes
Call Number: FIC HOL, ISBN: 9780525619246, Publication Date: 2019
In a small town in Maine, recently widowed Eveleth "Evvie" Drake rarely leaves her house. Everyone in town, including her best friend, Andy, thinks grief keeps her locked inside, and she doesn't correct them. In New York, Dean Tenney, former major-league pitcher and Andy's childhood friend, is struggling with a case of the "yips": he can't throw straight anymore, and he can't figure out why. An invitation from Andy to stay in Maine for a few months seems like the perfect chance to hit the reset button. When Dean moves into an apartment at the back of Evvie's house, the two make a deal: Dean won't ask about Evvie's late husband, and Evvie won't ask about Dean's baseball career. Rules, though, have a funny way of being broken--and what starts as an unexpected friendship soon turns into something more.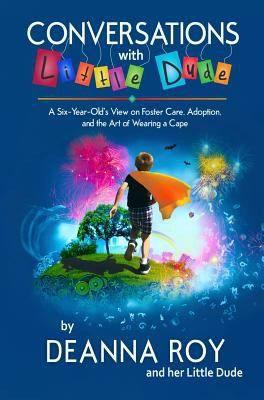 Adult Non-fiction
"Conversations with Little Dude: a six-year-old's view on foster care, adoption, and the art of wearing a cape" by Deanna Roy; Little Dude
Call Number: 362.734 R 2018, ISBN: 9781938150807, Publication Date: 2018
Little Dude arrived in his sixth (and final!) foster home at age 4. He brought with him a wicked sense of humor and a take on the world his foster parents had never heard before. From his unique perspective, you'll learn
- the logic of lint traps
- the necessity of bribing reindeer
- why Girl Scout cookies are suitable for breakfast, and most of all
- the importance of wearing a cape
Along the way, you'll see a lost little boy (and his mom!) navigate the emotional and complicated world of adoption from foster care.