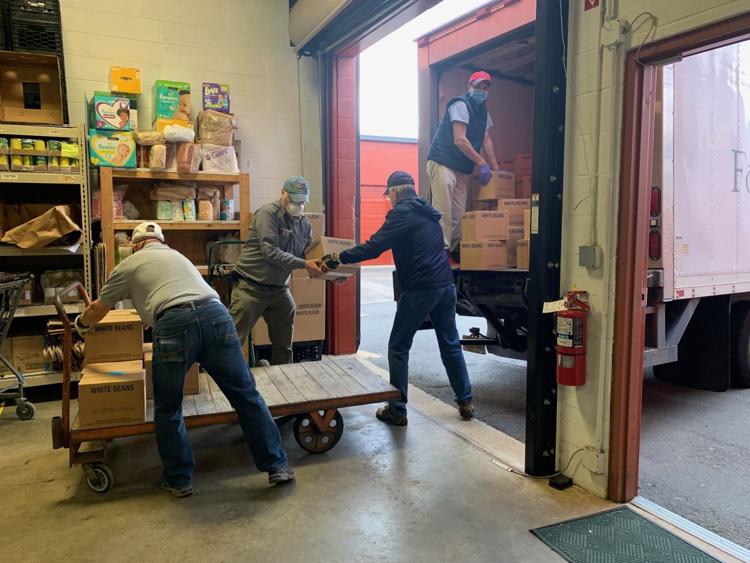 On April 21, the Centreville Church of Jesus Christ of Latter-day Saints delivered over 10,500 lbs of food to Western Fairfax Christian Ministries (WCFM) in Chantilly, VA.
The Centreville church is currently serving over 600 families with food donations as result of the pandemic, an increase from the 400 families they normally serve each month. The church welfare food program, which has been in place since 1936, is supported by members of its community through donations.
Robert Walter, the church's Centreville Stake President, says that the thousands of members of the church "are very thankful for the opportunity to share food and other essentials" with their neighbors. He adds, "we are most grateful to the kind and thoughtful volunteers from many different churches and organizations who serve in the food pantries and shelters." 
Kristyne Torruella, Director of Public Affairs/Communication at the church, says that for the delivery in Chantilly, there were a variety of volunteers delivering and accepting the food, including two truck drivers and members of the church.
"Six volunteers helped the Director of Food for Others receive 40,000 lbs of food to be parceled out to other small food pantries like WFCM," says Torruella. 
This donation is not a one-time occasion. Over the past month, the church has donated 320,000 lbs of food at food banks in the Washington, DC/Baltimore and the mid-Atlantic area, according to Cision PR Newswire.