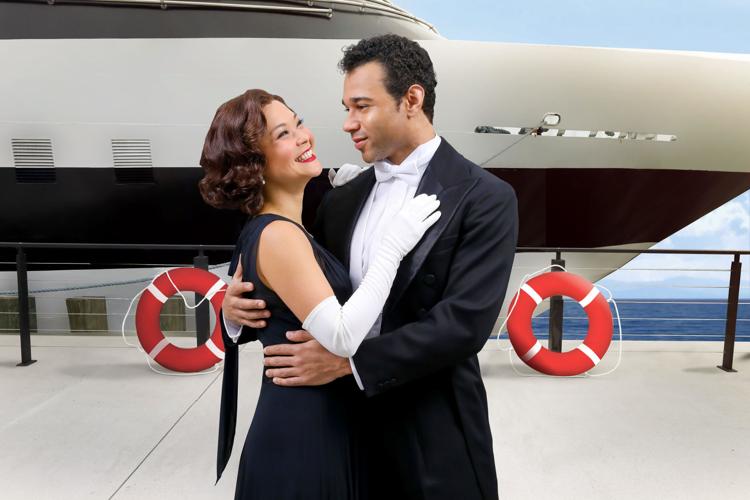 Fans of classic Broadway musicals have been clamoring for the chance to see Arena Stage's new version of "Anything Goes," which features all the glamour and tap dancing excitement of the original with a current feel that the theater's artistic director Molly Smith is renowned for.
Corbin Bleu of "High School Musical Fame" stars as Billy Crocker, who stows away on a luxury ship to win the love of Hope Harcourt (D.C. native Lisa Helmi Johanson), using his street smarts and charm.
The beloved musical follows the madcap antics aboard this ocean liner bound from New York to London and features Cole Porter's magnificent score, which includes memorable standards such as "You're the Top," "I Get a Kick Out of You" and "It's De-Lovely."
"Anything Goes" originally played Broadway in 1934 and over the past eight decades has been adapted into two films, a TV movie and has had numerous revivals on Broadway and the West End. Both Broadway revivals (1987 and 2011) took home Tony Awards for Best Revival.
The musical boasts music and lyrics by Porter, an original book by P.G. Wodehouse and Guy Bolton, with co-authors Howard Lindsay and Russel Crouse, and a new book by Timothy Crouse and John Weidman. Arena's mounting is directed by Smith, with choreography by Parker Esse and music direction by Paul Sportelli, and will run through Dec. 23 in its iconic in-the-round Fichandler Stage.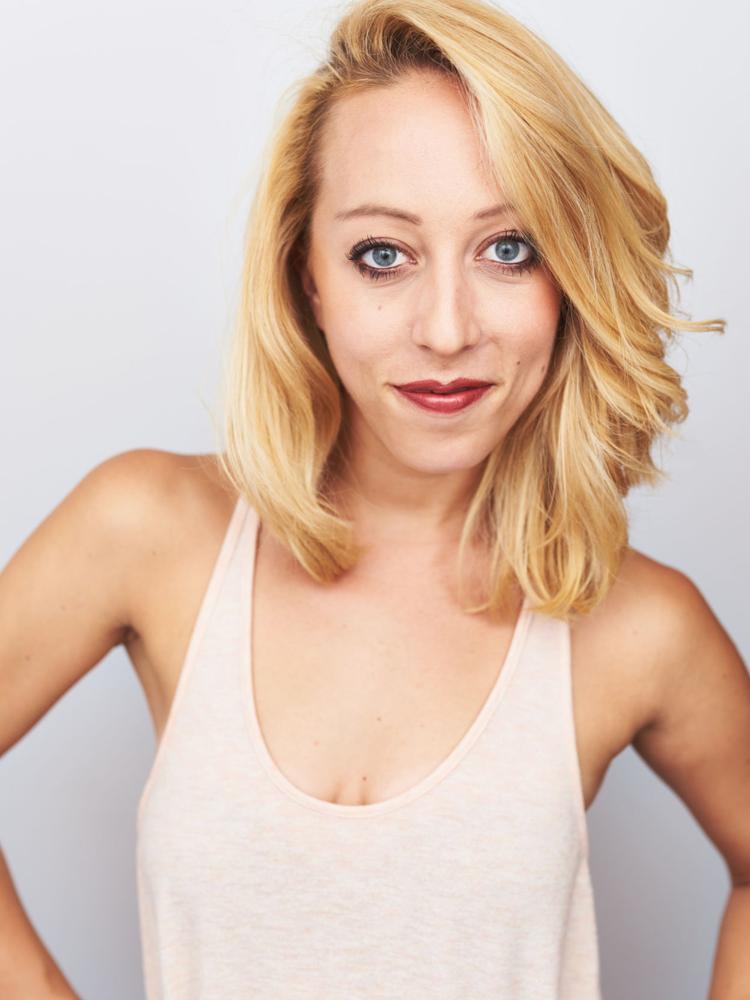 Appearing in the show is Lizz Picini, who grew up in Fairfax and plays several different parts in the show. She also serves as assistant choreographer.
"Growing up, I fell in love with dance and just did that non-stop all throughout elementary, middle and high school," she said. "In high school, I started singing much more, doing the National Anthem at different games or singing with my church, and being part of the show choir at Chantilly High."
A self-described "Bunhead," Picini next took part in Towson University's dance performance program and worked more on her dance technique, and moved to New York City four days after graduation, performing professionally ever since.
When she learned that "Anything Goes" was going to be performed close to her hometown, she was excited about the possibility of taking part in a show she has always dreamed of doing at a place she always wanted to work.
"I've always been extremely impressed with Arena and what they bring to the theater world on all fronts—their heart, and skill set and production quality," Picini said. "This is a gig that people kill for in the city. It is well known for being a fantastic place to work, so auditions are crazy here in New York."
The problem was, at the time of the New York auditions, Picini was performing out of town, so wasn't able to go. Luckily, the local DC auditions were on her dark day, so she traveled the four hours here and had her chance. She had worked with Esse before and assisted him that day with choreography, and landed roles both in the show and as part of the creative team.
"Anything Goes" was the first Broadway show that Picini saw upon moving to Manhattan and she remembers being drawn to the female ensemble dancers and how fantastic and well-rounded they were.
"There are so few of them, so you have to be singing full and have to be dancing full, and I had such respect for those women," she said. "I fell in love with it. It's so cool to be doing that now on this scale."
Picini calls "Anything Goes" a show for everyone and credits Smith with creating such a multi-layered production to be enjoyed by young and old.
"We're taking this Cole Porter musical from so many years ago and making it so present for 2018, while still holding that same integrity," Picini said. "I am blown away at the quality that goes into every little thing and every single human at this theater. It's so impressive."