Explore some of the favorite (relatively) recently published books recommended by the collections staff at Fairfax County Public Library.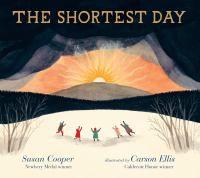 Children's Picture Book
• "The Shortest Day" by Susan Cooper; Carson Ellis (Illustrator)
Call Number: JP COO
ISBN: 9780763686987
Publication Date: 2019
This cyclical volume by award-winning creators Cooper and Ellis observes winter solstice, offering an alluringly haunting alternative to more familiar seasonal stories.
Teen Fiction
• "Pet" by Akwaeke Emezi
Call Number: YFIC EME
ISBN: 9780525647072
Publication Date: 2019
Carnegie Medal nominee Emezi makes their young adult debut in this compelling, nuanced tale of a transgender, selectively nonverbal girl named Jam, and the monstrous figure that finds its way into her allegedly utopian universe.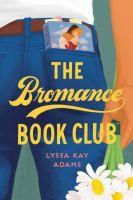 Adult Fiction
• "The Bromance Book Club" by Lyssa Kay Adams
Call Number: FIC ADA
ISBN: 9781984806093
Publication Date: 2019
When his wife asks for a divorce, Nashville Legends second baseman Gavin Scott finds help from an unlikely source: a secret romance book club made up of Nashville's top alpha men. With the help of their current read, a steamy Regency titled "Courting the Countess," the guys coach Gavin on saving his marriage. But it'll take a lot more than flowery words and grand gestures for this hapless Romeo to find his inner hero and win back the trust of his wife.
Adult Nonfiction
• "The Collected Schizophrenias" by Esmé Weijun Wang
Call Number: 616.898 W 2019
ISBN: 9781555978273
Publication Date: 2019
Schizophrenia is not a single unifying diagnosis, and Esmé Weijun Wang writes not just to her fellow members of the 'collected schizophrenias' but to those who wish to understand it as well. In essays that range from using fashion to present high functioning schizophrenia to the depths of a rare form of psychosis, Wang's analytical eye, honed as a former lab researcher at Stanford, allows her to balance research with personal narrative. Winner of the Graywolf Press Nonfiction Prize.