Monique Ryan and her husband were driving through West Virginia to visit his family in Buffalo, N.Y., when they saw the sign.
"Give Purrs a Chance, opening May 12," the billboard read, referring to a nonprofit cat adoption center that launched in Berkeley Springs in May 2017.
In a stroke of luck, Berkeley Springs happened to be along Ryan's travel route. Her enthusiasm eventually overcame her husband's reluctance, and they wound up meeting the owner of Give Purrs a Chance, one of several people who helped give Ryan the knowledge and confidence she needed to start a cat café of her own.
"When I tell people there was a sign, I'm like there was literally a sign on the side of the road," Ryan said.
A Dutch immigrant who served in the U.S. Army for 20 years and now lives in Manassas, Ryan first encountered the idea of cat cafes about six years ago when her husband, also an Army veteran, was stationed in Daegu, South Korea.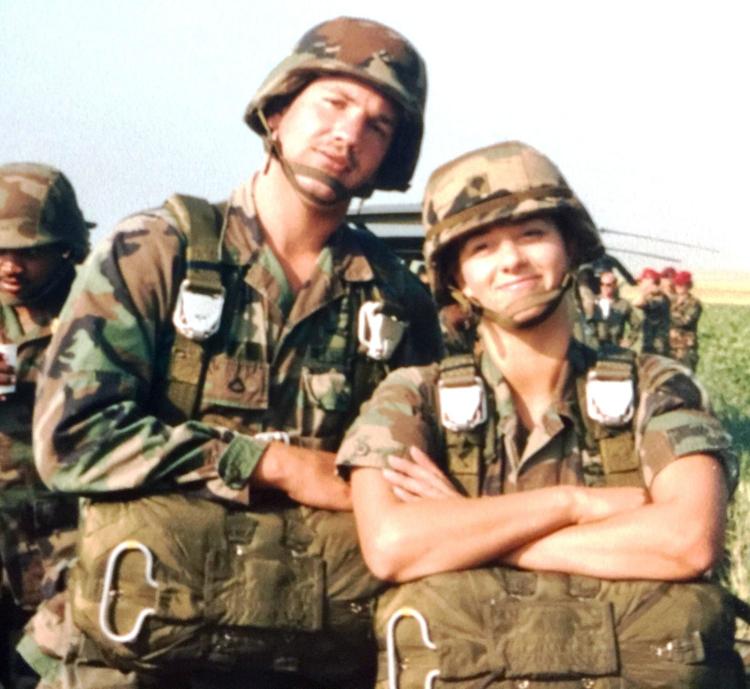 While researching the town, Ryan discovered that Daegu had a cat and dog café where patrons could pay an entry fee to eat food while surrounded by cuddly felines and canines.
Though relatively new to the U.S., animal cafes have been a booming trend in Asia for years, particularly in countries like Japan, where limited space and the prevalence of apartment living make owning a pet impossible or impractical for many people.
According to a 2015 article in The Independent, the world's first cat café opened in Taipei, Taiwan, in 1998 under the name Cat Flower Garden.
The concept soon made its way to Japan, which saw its first cat café open in Osaka in 2005. That lone cafe blossomed into such a phenomenon that, by 2015, there were about 40 cafes in Tokyo alone.
The idea of cat and dog cafes immediately appealed to Ryan, but it was not until her husband retired from the Army in 2016 and they returned to the U.S. that the possibility of owning her own café began to take shape.
Ryan admits that, when she left the military as a warrant officer in 2006, she was unprepared for the abruptness of the transition from employment to the unstructured freedom of retirement.
With back and neck issues limiting her ability to exercise and otherwise stay active, Ryan contemplated starting her own business.
She initially considered developing a housing community for retired veterans in the process of transitioning back into civilian life, but the financial expense required of her and any other investors ultimately made such a venture too risky for her to attempt.
Inspired by that encounter with Give Purrs a Chance last year, Ryan decided she would instead open a cat café.
Crumbs and Whiskers, which also has a location in Los Angeles, Calif., introduced the concept of cat cafes to Washington, D.C., in June 2015, and other venues have since sprung up in Annapolis, Baltimore, Richmond, Norfolk, and Middleburg.
With Fairfax County yet to join the trend, Ryan hopes her cat lounge, Patriot Pawsabilities, will be the first in the county when it opens next to McAlister's Deli at University Mall in Fairfax, a location that struck Ryan as ideal due to its cozy aura and the mall's proximity to George Mason University's campus.
"I'd always been charmed by downtown Fairfax. I thought it was really cute. I love how it has the small-town feel," Ryan said. "...I noticed there's only one actual coffee shop there…and I was like, you know what? This town would be a really good place to try to do a cat café."
Ryan signed a 10-year lease for the 2,400 square-foot space in May, and the Fairfax County Board of Zoning Appeals approved her application for a special-use permit on Sept. 12.
Construction work on the space is currently underway with Ryan hoping to open in January 2019.
Patriot Pawsabilities will feature 40 cats, including 15 kittens, all of which will be up for adoption thanks to partnerships with the Herndon-based Fancy Cats Rescue Team and potentially one other local rescue shelter.
Since it is more common here for people to have their own pets, using cat cafes as spaces for visitors looking to adopt a feline has become a popular approach in the U.S., distinguishing American cafes from their counterparts in Asia.
"Putting those cats in an environment that looks a lot like a house, like a home, it relaxes the cats, and then you can come in and you can sit with the cat," Ryan said. "You can come in a couple of times and make sure that the cat you're looking at adopting is the cat that's actually going to fit your family."
Another distinction is that U.S. health and sanitary regulations restrict the ability of businesses to have food and animals in the same facility, presenting a formidable obstacle to cat cafes.
After doing extensive research into other cafes and talking to the Fairfax County Health Department, Ryan determined that she is prohibited from giving anything directly to customers, but she can provide drinks and snacks in self-serve area that will be separate from the main lounge with the cats.
Visitors will also be allowed to bring in outside drinks and food purchased on the same day from other restaurants in University Mall.
"With drinks, it's not going to be that big of a deal, but if you walk in with a bag of food, as long as you show the receipt to show you bought it here or that you bought it in this mall today, you can bring it in with you," Ryan said. "That way, it's a great place for people to come and hang out."
Because the space that will host Patriot Pawsabilities is currently empty, Ryan plans to install a separate heating, ventilation, and air conditioning system for safe rooms that will contain the cats' litter boxes and food, and that will be off-limits to visitors.
Ryan says she anticipates that Patriot Pawsabilities will attract a decent mix of people, but she is especially interested in offering support to two groups in particular: college students and her fellow veterans.
Serious scientific research into how interacting with animals affects humans is still in its infancy and lacks the comprehensive data needed to draw definitive conclusions, but some studies have shown that being around animals decreases people's stress and blood pressure levels while reducing feelings of loneliness and providing a mood boost, according to the National Institutes of Health.
In addition to offering student passes and discounts, Ryan hopes to have different activities, such as yoga and knitting classes or trivia nights, which could give students an occasion to socialize or just relax.
"I would want it to be a safe space where people can just go and be themselves," Ryan said.
When she decided to start her own business, Ryan knew she wanted to use it in some way to help her fellow veterans, particularly wounded warriors who were injured while serving.
To start with, Ryan hopes to adopt three cats with disabilities that will become permanent residents of Patriot Pawsabilities.
One of the cats is a street cat from Afghanistan who lost his leg after being hit by a car, and another will be named Bulldog in honor of one of Ryan's best friends, who was killed in combat and is now buried in Arlington Cemetery.
The third cat will be named Six as a nod to a friend of Ryan's who served as a military police officer in the Army and lost her left leg in an improvised explosive device detonation.
If everything goes as planned, veterans will also be able to visit Patriot Pawsabilities from 8:00 to 10:00 a.m. on certain days before the café officially opens to the public as a whole.
Exactly how that will work remains somewhat up in the air, since Ryan prefers to wait for the café to become more established before she starts contacting military bases or personnel in the area.
"They get inundated with people who have good intentions and then never follow through," Ryan said. "So, I don't want to go to them until I can say I'm open, this is what I have, this is what I propose to you, and see if they're interested."