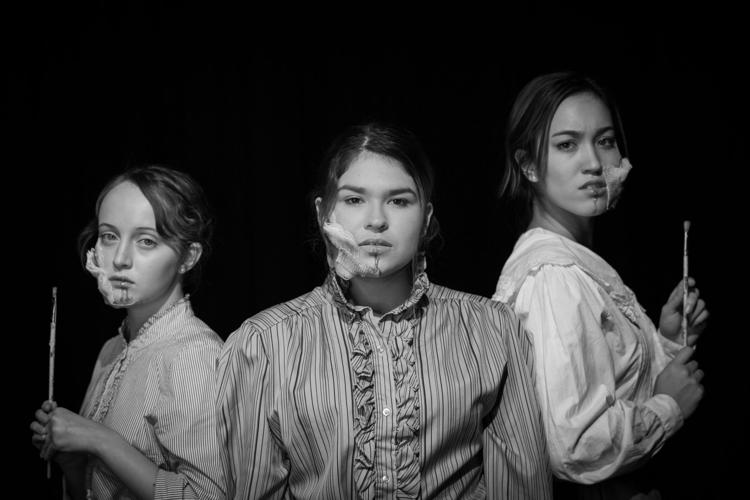 From Nov. 21 to Nov. 23, South County High School theatre students will perform "Radium Girls," a play based on the true story of female factory workers that contracted radiation poisoning from painting watch dials with self-luminous paint during the 1920s. The play will explore important topics including workplace safety and labor rights.
"This is a special production, as the show will be South County High School Theatre's Cappie show, which is like the 'Academy Awards' for high school theatre," said Angela Benson, the theatre booster president for South County High School's Theatre program.
Intense and talented actors and actresses were chosen by Ms. Molly Rumberger for this special performance. Junior Mincy Barbosa plays the role of Grace Fryer, a dial painter who stood not only against the U.S. Radium Corporation, but also her family and friends to fight for justice.
Senior Shaylen Estrella plays the role of the young and passionate Kathryn Schaub. "She establishes herself as being a hopeless romantic, but after her cousin Irene dies and Kathryn herself is debilitated by radium poisoning, she demands answers," said Estrella.
Ms. Rumberger hopes to get more support for high school theatre from the community in Lorton: "Lorton is deceivingly a large place, and South County High School is a small part. Not so many people know how special and powerful the theatre here is."
Nov. 21-23, 2 p.m. and 7 p.m. South County High School, 8501 Silverbrook Rd., Lorton. General admission: $12, students and seniors: $10.
For tickets and more information, visit southcountydrama.org.