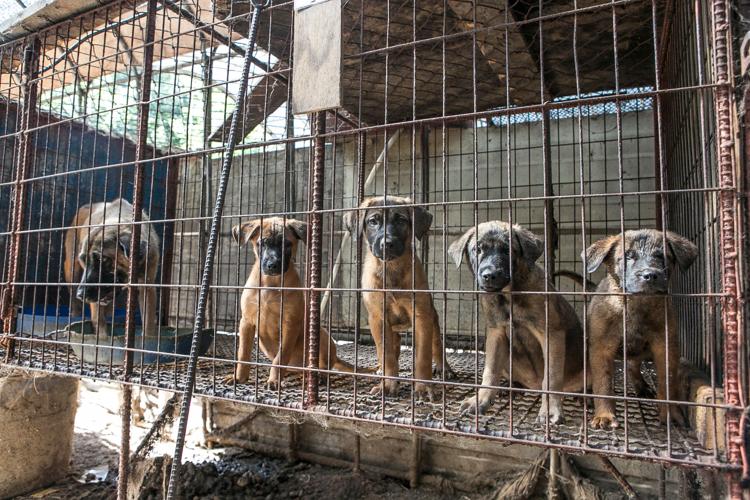 The first group of dogs rescued from a dog meat farm in South Korea by Humane Society International (HSI) will be arriving at the Lost Dog and Cat Rescue Foundation's kennel in Falls Church on Friday, Oct. 5. Lost Dog, which is part of the Humane Society of the United States' Shelter and Rescue Partner program, will care for the dogs and place them up for adoption into new homes.
HSI is working with the farmer and local groups in South Korea to close down this dog meat farm, which holds more than 200 dogs. The closure began today and will take about a week. HSI is transporting the dogs to the United States, Canada, the UK, and the Netherlands for rehoming. More dogs and puppies will be placed in shelters in the Washington, D.C. area in the coming days.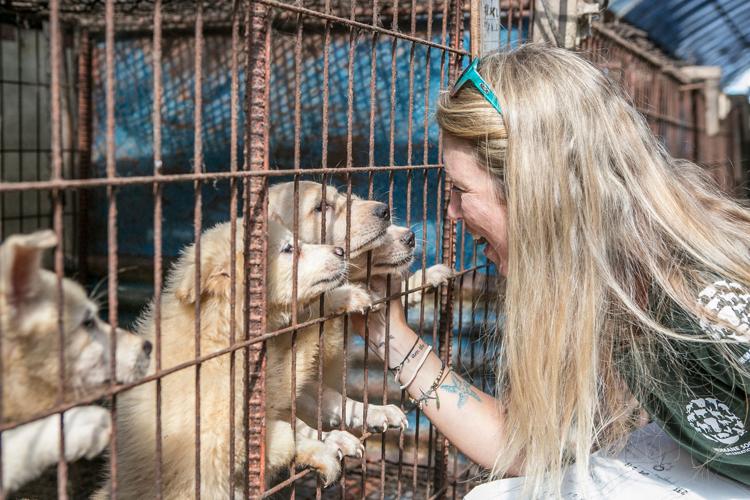 This is the 13th dog meat farm in South Korea that HSI has closed down. Nearly 1400 dogs have been rescued since January 2015 as part of the organization's campaign to end the dog meat trade across Asia. HSI is grateful to Simon Cowell for his support of Farm 13's closure.