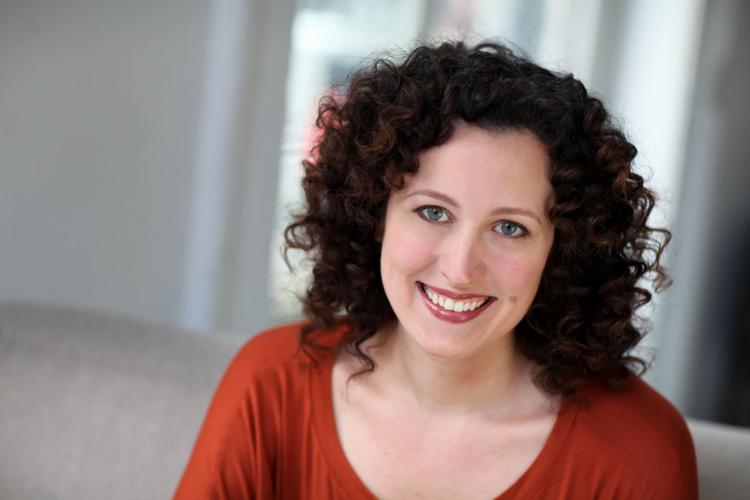 To be honest, I don't understand opera and I can't relate to it. This is why I am really happy to see that the Virginia Opera (VO) is doing something to bring opera to new audiences and generations.
The VO is starting an initiative called "From Screen to Stage," where operatic works are adapted from award-winning films. Don't you agree that this is a really interesting way of making opera relatable?
In addition, the production is directed by Crystal Manich, who is currently Artistic Director of Minneapolis's Mill City Summer Opera. She had made an award-winning short film last year about opera in film. So, she is someone who understands the class and age barriers in opera and is already working on bringing opera to new audiences.
"I think the issue with how some people perceive opera is that there is either an experience they've had where they felt like the opera or the production of the opera was kind of over their heads a bit. Opera certainly has a reputation for being inaccessible, but I think that with this new wave of directors and people who are producing opera, that is slowly changing."
This is the VO's first presentation of "Il Postino," and the first of the VO's new "From Screen to Stage" initiative. It is presented in collaboration with both Chicago Opera Theater and Albuquerque's Opera Southwest. Notably, "Il Postino" will be performed in Spanish with English supertitles.
"For me, 'Il Postino' is really important work right now because it was only written 10 years ago. So it's contemporary, and the story obviously is very strong because it comes from a strong novel, which was adapted to the film, which has now been adapted into the libretto and the opera that [Daniel] Catán wrote. The other aspect to it is the Spanish language. And for me, having grown up bilingual in this country, I think that the accessibility of opera in Spanish is a big one and that the impact of that could be very large."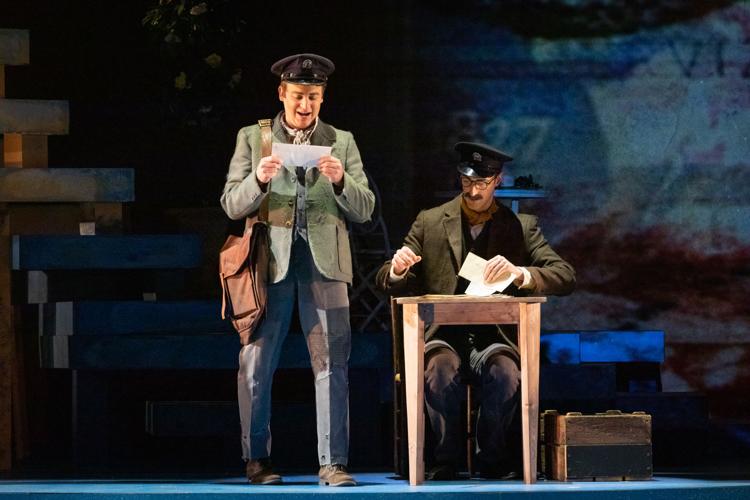 "Il Postino" (The Postman) is a universal story of "love longed-for and won," and it "explores the imagined life of exiled Chilean poet Pablo Neruda, as he provides his love-struck postman Mario with the words to reveal his heart to the woman he loves (Beatrice)." "Il Postino" is based on the 1994 Oscar-winning film of the same title (directed by Michael Radford), as well as the novel "Ardiente Paciencia" [Burning Patience], or, alternately, "El Cartero De Neruda" [Neruda's Postman] by Antonio Skármeta.
The production marks the Virginia Opera debut of Manich.
"I have been championing works like this for a long time, but no one has really wanted to do them until now. And I think it's because it's very clear that the cultural makeup of our country now does involve the Hispanic community that is quite large. And I'm a part of that community. It's become a real desire of mine to make the Spanish language part of what we're offering in the cultural sector. I think that 'Il Postino' is a great way of introducing opera to that community, but also to people who aren't part of that community, who've never been to an opera."
'Il Postino' is coming to George Mason University's Center for the Arts on Saturday, Nov. 16 and Sunday, Nov. 17. Manich, is hailed by major publications for "lively" and "imaginative staging":
"I'm a firm believer that in contemporary opera staging, whether you're doing 'La Bohème' or whether you're doing 'II Postino,' I think that the music should never stop … audiences expect a flow. I think that comes out of the musical theater culture that is now a part of our cultural fabric here.
So, I've treated 'Il Postino' very much like a musical in that scenes flow from one to another very seamlessly. We have a turntable that allows us to do that, and being very sparse about how we represent these different locations...We also have projections; for me, the use of projections can be very dangerous in my opinion, and I love using projections when they are for amplifying psychological experiences. And also, I think that they can evoke lots of emotion. They may suggest place but in an abstract way, and they root us in each scene so that we recognize where we are, but it's not necessarily literal all the time. So, they're more evocative of emotional life in the story."
After talking with Manich, I've decided to give opera a try.