Fresh on the heels of an unprecedented nationwide recall of 200 million eggs due to Salmonella concerns, the Fairfax County Health Department reports it has launched a new voluntary enrollment program, Safety Through Actively Managing Practices (STAMP), for food service operations that meet a set of standards developed by the department.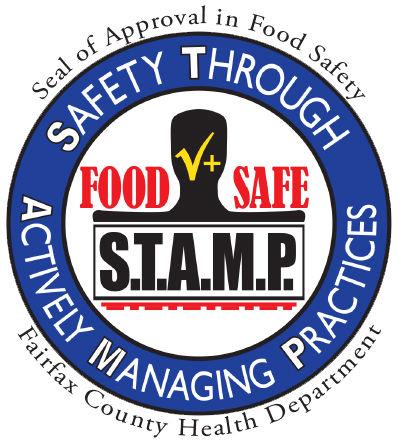 According to the department, STAMP requires that food service operations adopt a proactive approach to reduce foodborne illness risk factors through the use of Active Managerial Control (AMC).
AMC includes having strong written policies, recurring employee training, and various monitoring activities such as the use of temperature logs.
STAMP participants will demonstrate AMC through a rigorous evaluation of their records and processes and by maintaining high performance on inspections, according to department officials.
The Health Department says it modeled the standards for STAMP after best practices outlined by the Food and Drug Administration (FDA) in the FDA Food Code--the national model for food service sanitation standards.
The FDA recognizes AMC practices as essential for controlling foodborne illness risk factors and encourages regulators to take an active role in assessing and facilitating the development of AMC in food service establishments.
Through the STAMP Program, food establishments can partner with the Health Department to evaluate and strengthen their food safety management systems to make a positive impact on foodborne illness.
Two food service operations, Chick Fil-A and Joe's Crab Shack in Fair Lakes, and two school pyramids, Westfield and Falls Church, are the first enrollees in the program. STAMP participants receive a certificate of enrollment, a window decal, and recognition on the Health Department's website and Food for Thought newsletter.
"Dedication to AMC demonstrates that a food operator is meeting the standards of excellence in food safety," said Environmental Health Director Pieter Sheehan. "We congratulate our newest participants and we hope more food operators will adopt AMC practices and enroll in STAMP."
Read more on the Health Department website.