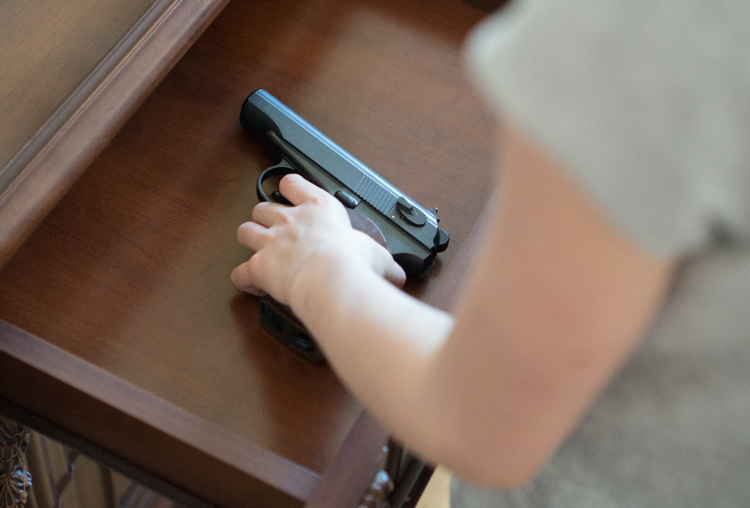 On Tuesday, September 15th, Fairfax County supervisors voted 9-1 to ban possession of firearms on public property. The ordinance states that guns will not be allowed in county buildings, community centers, parks and recreation facilities. The decision comes after similar ordinances passed in Alexandria, Arlington, and Falls Church.
Violation of the ordinance will result in a Class 1 misdemeanor and carry a $2500 fine. 
Chairman Jeff McKay released a newsletter the following day regarding the several issues on the meeting's agenda. About the gun ordinance, he stated "For 24 years, the Board has asked the General Assembly for the authority to make this decision. In their 2020 session, the General Assembly passed a bill that allowed for this. I have long supported this action. Gun violence is a complex issue with no simple solution, but we must approve common-sense measures to protect our residents. This action is widely supported by residents as well."
The Fairfax County Board of Supervisors has been advocating for stricter gun laws in the county since 1994, and were able to enact this law due to a bill passed by the Virginia General assembly allowing counties to set their own laws regarding gun possession. After a nearly ten hour meeting with over eighty speakers, the ordinance passed and went into effect immediately.
Heather Foglio, a volunteer for Moms Demand Action, was one of the speakers at the meeting. "I was the only one [from Moms Demand Action] who testified in person. Part of that was because of the pandemic, but it was also because at the time, guns were still allowed in government buildings, and that can be very intimidating and fear inducing for people."
Moms Demand Action is a grassroots, nonpartisan nonprofit organization that is working against gun violence. The organization has chapters all over the country as well as many local groups. Foglio added "We are not anti-gun. We are anti-gun violence."
As with the larger conversation about gun laws across the country, those in opposition are concerned that the law will not prevent individuals intent on doing harm from doing so.
The Fairfax Republican Committee is in staunch opposition to the new law. Chairman Steve Knotts stated "I don't think it's going to do a lot of good...concealed carry owners can cross the street and be a felon or against the law on one side and totally in compliance on the other."
Knotts continued, "There are two major things that were concerning to me. One, it never went through a full committee process with the board supervisors, so it wasn't vetted or looked at from all angles. It didn't go through that process. This was the only public hearing that was held. Then there's the fact that it took [effect] immediately, which puts a lot of people in a bind. You could be in trouble before the signage even goes up...somebody going through a Fairfax County Park to go duck hunting or something to that effect, even though once they got to the water they were fine, they could be in violation of the law as they're going from their car to their boat."
The ordinance has several exceptions, which includes law enforcement personal, ROTC training and "parks owned by the County that are owned and operated...in conjunction with one or more other localities, provided all participating localities enact an ordinance containing a prohibition substantially similar...and the governing body of the park authority passes a resolution or other measure agreeing to the application of such ordinance."
Chairman Knotts went on to say, "Passing this ordinance did nothing about gun violence. There is a big push from the left to curb gun violence, but they're going about it all wrong. They're looking at law abiding citizens as being the problem. Criminals are the problem, people with mental health issues are the problem. But they want to go after the gun, instead of the shooter. They think if they limit guns, they will be able to solve the problem."
Both Knotts and Foglio state the safety of the community as their main concern, and both agree that gun laws will be a major factor in the upcoming election.
"People are tired of gun violence and tired of being afraid of gun violence. That's on both sides. That's not partisan. I heard it at many doors [when canvassing]. People showed up at the polls last November and this was a key issue on both sides. Ninety percent of Americans support background checks on all gun sales and other gun safety legislation. This was one of the top three issues that people were voting on in Virginia in 2017. We've been fighting for this for a long time and the community overwhelmingly supports it."
The ordinance in its entirety was read at the meeting, a video of which can be viewed at http://video.fairfaxcounty.gov/player/clip/1822?view_id=7&redirect=true