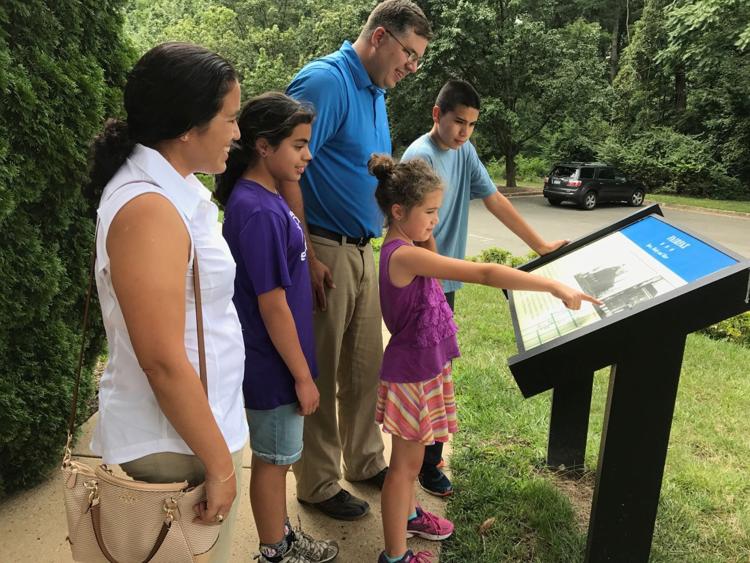 As an open-air museum, Civil War Trails continue to serve visitors in a safe and socially responsible way. With summer quickly approaching, this is why the historical program is a great option for people wanting to take safe day trips close to home.
Civil War Trails began in 1994 and connects visitors with sites of the Civil War. According to the website, a group of historians linked together the sites connecting Petersburg and Robert E. Lee's surrender at Appomattox. Their guest-focused approach allows them to "interpret – not commemorate or memorialize – the events, people, and places of the most pivotal time in our nation's history."
Today, the program guides visitors to over 1,200 sites across six states.
Drew Gruber, Executive Director of Civil War Trails, says that as an open-air museum, people have been using the trails as a safe and socially responsible resource. Some teachers are using the content at the trails to help their work as new homeschool teachers.
"As we become more comfortable traveling," says Gruber, "utilize Trails as a way to visit new places close to home or as a way to find small businesses offering curbside service or unique shopping experiences." 
Caroline Logan, Director of Communications at Virginia Tourism Corporation, says that open-air museums like these trails "are a great way to explore and learn along Virginia's backroads, nestled against some of the most beautiful landscapes anywhere."
Fairfax County residents can take advantage of the trails to safely spend time outside. According to Gruber, several surveys show that road trips and outdoor amenities will be popular as safe, trustworthy, and economical travel options post-pandemic, and Civil War Trails offers exactly that.
Patrick Lennon, Director of Marketing for Visit Fairfax, explains that visiting these trails is a great way to help Virginia's economy. The Trails will drive people to locations they might not have otherwise gone to, where they will discover businesses, parks, and attractions nearby that they didn't even know were there. 
"These are the places that will need additional visitors once they open back up," says Lennon. "Because they will all be hurting financially. It's quite amazing, actually, that a historical marker can be an economic drive, but that's exactly what Civil War Trails markers do."
During this time of social distancing, Fairfax County residents should still remain close to home, and there are dozens of Civil War Trails scattered around the county.
Over the past years, Civil War Trails audience and program footprint has grown in size, decreased in age, and has been at the intersection of travel interests. "Foodies, adventurers, wine and art travelers all use Civil War Trails as a gateway to find hyper-local, authentic experiences," says Gruber.