"Scripophily (old stock and bond certificates), coins, autographs, paper money, postcards, Americana, ephemera and other authentic documents and collectibles look terrific framed and make great collectibles and gifts," said Bob Kerstein the "Old Stock Detective" and founder of Scripophily.com.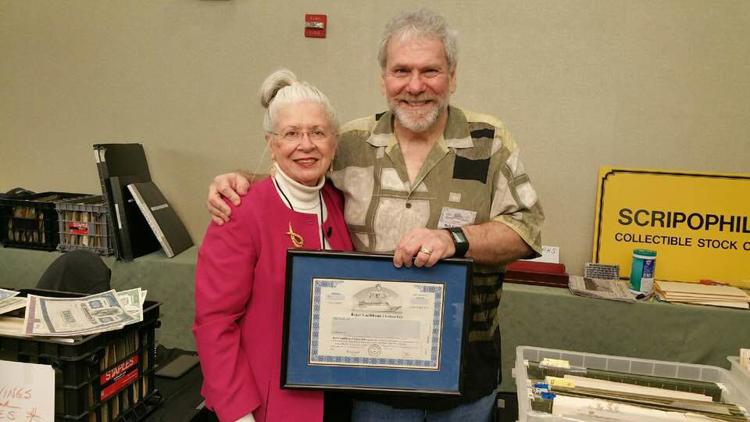 "Also, it is a good opportunity for government workers who are not getting paid to raise some cash by selling their collectibles and collections or finding out their value. They should ask for Bob Kerstein, once they arrive at the show."
The 18th Annual International Stock and Bond Show in Herndon, Virginia will have thousands of historical and artistic stock and bond certificates, autographs, paper money documents and much more. The show will have dealers from all over the world and is expected to be the best stock and bond event ever.
OldCompany.com / RM Smythe Stock Research Service will be offering Free Old Stock Certificate Research Services ($39.95 Value) to anyone who brings in a certificate to our booth and wants to know what happened to the company. In addition, Kerstein will be offering free assessments of stock and bond certificates as to their collectability and value.
The location of the show is the Crowne Plaza Hotel near Dulles Airport at 2200 Centerville Rd. and located just 21 miles from Washington D.C. (call 800-227-6963). The show starts on Friday, Jan. 25 to Saturday, Jan. 26. The show hours are from 9 a.m. to 6 p.m. on Friday and from 9 a.m. to 4 p.m. on Saturday.
What is different this year?
"Terry Cox will have a booth offering his 3rd edition of "Collectible Stocks and Bonds from North American Railroads". Limited quantities of books are offered for $49.95 on a one-copy-per-customer-basis. Larry Falater will have a great exhibit on the 1906 San Francisco earthquake including lots of photos and other interesting items," shared Kerstein.
The International Bond & Share Society (IBSS) will be represented by Chairman/Marketing/Deputy Webmaster – Martin Zanke, USA Chapter, President & Treasurer – Max D. Hensley, Public Relations Director – Bob Kerstein.
The Society will welcome new and old collectors in its efforts to promote the hobby of scripophily for generations to come. The IBSS has members in more than 50 countries on all continents.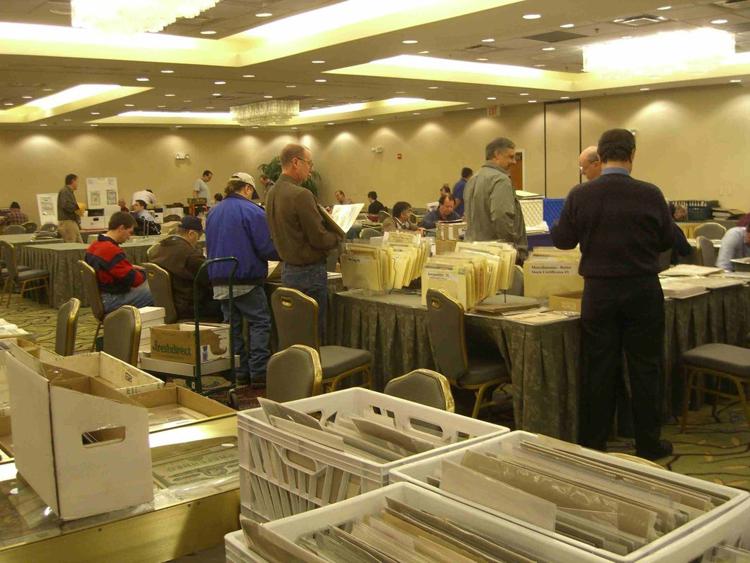 Comments from people who attended last year
"During the IBSS Breakfast meeting, "Fireman" Bill Knadler's presented his Ohio certificate collection. His collection is the penultimate geographic specialty collection. About 40 members and guest attended. Last year's show was my most successful show ever," noted Kerstein.
Museum of American Finance teamed up with dealers in YouTube Series – "YouTube has been lacking for professional, comprehensive scripophily videos," added Kerstein.
Now there's a step in that direction thanks to Chris Meyers, the Museum's Director of Education, and dealers Bob Kerstein and Scott Winslow. They have teamed up to prepare 5 to 15 minutes videos on various scripophily topics.
The first one is about the Sharing Scripophily program under which stock certificates in three companies are provided for free to teachers to use in teaching about the markets. The other three programs are concerned with particular Sharing Scripophily companies for which stocks have been distributed: "What Happened to PanAm?", "What Happened to General Motors?" and "What happened to Penn Central?"
The final video of the series, at 15 minutes, is general anatomy and background of stock certificates, entitled "How Do Stock Certificates Work?" Each video features Kerstein and Meyers teaching the topic and promoting the collecting of stocks and bonds.
The video composition is professional, with cutaway images of subjects related to the topic under discussion, in most cases with pans and/or zooms to enliven the video and provide images of the companies' activities in their heyday. "It's intended for the neophyte and student, not advanced scripophily collectors since the purpose is for outreach to the general population," explained Kerstein.
Take a look at the videos https://www.youtube.com/watch?v=yUCqGMxfllo. You can find the videos by searching YouTube under "sharing stocks program".