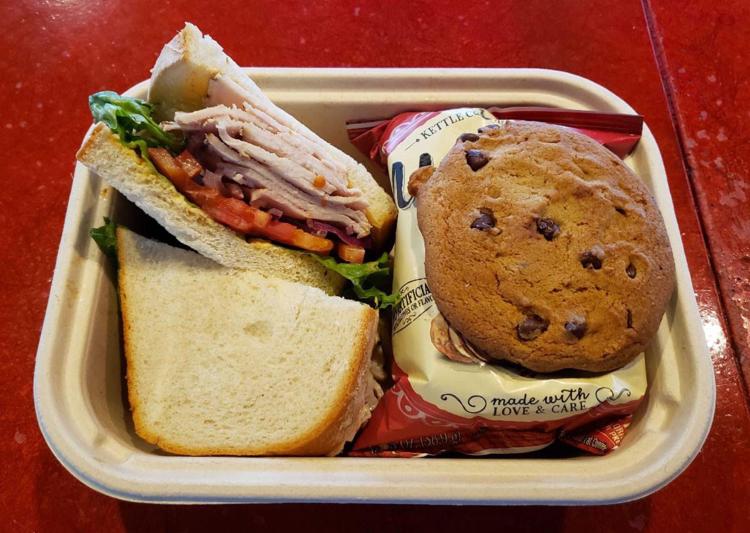 Busboys and Poets, self described as "a community where racial and cultural connections are consciously uplifted…" has a pick-up and delivery service available from every location on Saturday and Sunday, from 9 a.m.- 3 p.m. for brunch and 3 p.m. until closing time for dinner.
Because school and work is out, the restaurant is offering brunch to go and grab-n-go lunch boxes to make lunch time easy! Individually packaged grab-n-go sandwich lunch boxes are available online for $10. For more information, visit https://www.busboysandpoets.com/order-online.
We had this brief conversation with Andy Shallal, founder and CEO of Busboys and Poets:
What made you think of the brunch and grab-n-go lunch boxes initiative?
Shallal: We are looking for creative ways to keep the lights on. We are trying things that our community had asked us to do. The fact is that there are so many people, including young children, who are staying at home and in need of a meal to be delivered to them during this shutdown makes this idea especially useful.
How are people reacting to it?
Shallal: Generally people like it. We hope that we will get a lot more buy in.
Are there other initiatives in the community in response to the spread of the novel coronavirus that you would like to highlight and share with us?
Shallal: People are being very creative in how to respond to this unprecedented situation. None of us have been through this. As time passes, people will become more and more creative. For instance, we are considering doing daily broadcasts to our community around poetry, art, music, children's programming and so on. Using social media and live streaming will be a lifeline during these days of isolation.