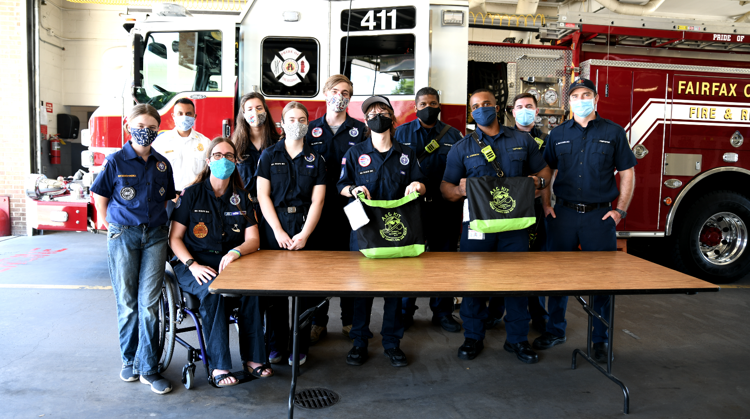 A local Boy Scout has created almost 50 emergency response kits for first responders to better help children with autism, anxiety or language barriers in medical emergencies.
Adrian Allred, a resident of Fairfax County, has created 48 kits for The Fairfax County Fire and Rescue Department as part of his Eagle Scout project.
"Helping people includes people that are not calm, and they try to calm people down, and it can help them and stuff like that," Allred said. "Because it's harder to calm someone down, when you have nothing to help calm them down other than yourself."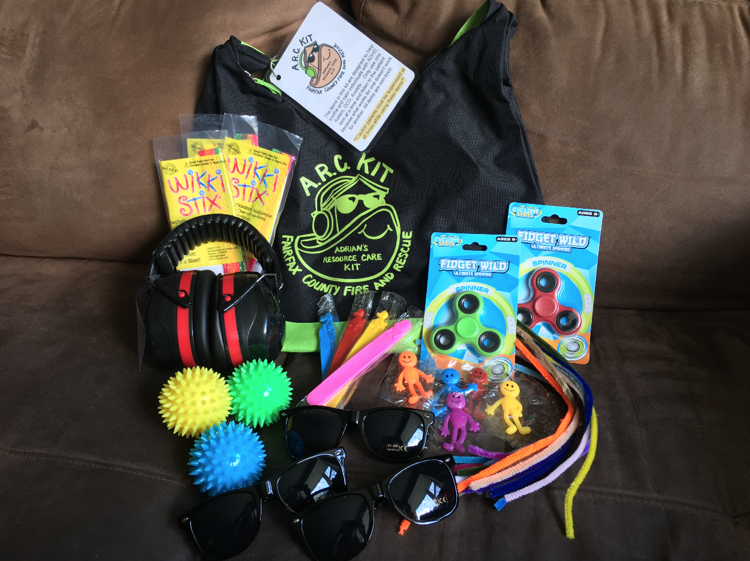 Allred came up with the idea for these kits when his mom gave a similar kit to a child with autism at his church to help calm him down. He then developed the idea for ambulances. 
"He also has autism, so he knows how this type of stuff helps and how he needs some of these things and how big of a deal it is in an emergency," Adrian's mother Jennifer Allred said. 
Adrian is a recent graduate from Hayfield Secondary School and a Boy Scout in Sea Scout Ship 818 in the Colonial District of the National Capital Area Council. He has been involved in Boy Scouts since the second grade. 
In order to earn his Eagle Scout award, Adrian had to complete a community-based project. According to Stanley Stolpe, the Skipper Mate of Ship 818, these projects normally are done in groups. 
Adrian was able to work on his project with volunteers virtually and with his siblings. He utilized Amazon and other virtual tools to obtain all the materials he needed.
"All of those were unique aspects of this Eagle project that required him to think through and define new ways to provide services to his community," Stolpe said. "Despite the fact that we had new rules to play under the COVID-19."
Adrian began working with the Fairfax Fire Department in February to get at least one kit to every medic unit in the department.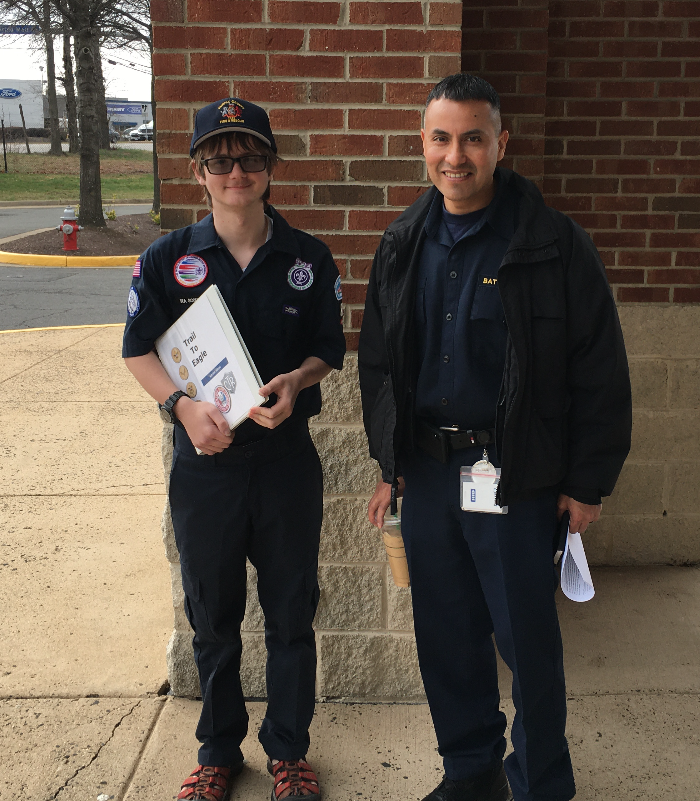 "I told him that's gonna be a big task because we're a pretty big fire department," Fairfax County Fire and Rescue Battalion Chief and Community Risk Reduction Program Manager George Robbins said. "Because he wanted to do an ARC kit for each medic unit that we have and in Fairfax County we have 42 medic units."
But Adrian was up for the challenge. 
"[Robbins] was like, 'we have 38 fire stations and 42 units,' and Adrian and I looked at each other, and Adrian's like, 'that's fine,'" Jennifer said. 
The kits contain multiple different tools, including noise cancelling ear muffs, sunglasses, a spiky rubber ball and flavored tongue depressors. All the items are for one time use.
Adrian came up with the name 'Adrian's Resource Care Kit' for the kits. He was able to buy all of the supplies needed for 48 kits through donations. 
"It helps the paramedic feel more comfortable working with people with disabilities," Jennifer said. "Because they've got the resources to do it."
Within the kits, Adrian also included forms that have symbols to help children point to what they're feeling to the first responder. 
"I think it helps bridge that gap of inclusion," Jennifer said. "And so parents who have children, especially with disabilities, or even some of these nonverbal or those that speak other languages….Parents feel much more at ease with a first responder when they have a first responder that seems to be willing to try to understand or help their kid in that person's own way."  
Fire Station 21 was the first station to use one of Adrian's kits. According to Robbins and a press release by The Fairfax County Fire and Rescue Department, the responders in Medic 421 used the tools to help calm a nonverbal five-year-old. 
 Adrian and Jennifer hope to create digital formats of the kits with instructional sheets so that families and other fire departments just have to assemble the items. 
The Fairfax County Fire and Rescue Department also plans to continue using Adrian's kits and has plans to expand the program.
"We have additional 18 volunteer ambulances and they have not gotten theirs yet, but we're building them up where we'll also provide them with 18 more," Robbins said. 
Robbins also said he hopes they can further expand the program by translating the forms into other languages. Adrian has already translated the forms into Spanish. 
"We have 182 different languages and dialects in Fairfax County… But even just translating the items or the pictures into that, that would be extremely helpful." Robbins said. "We're ensuring that we're covering every demographic that exists in Fairfax County." 
Adrian will find out if he earned his Eagle Scout award this month.