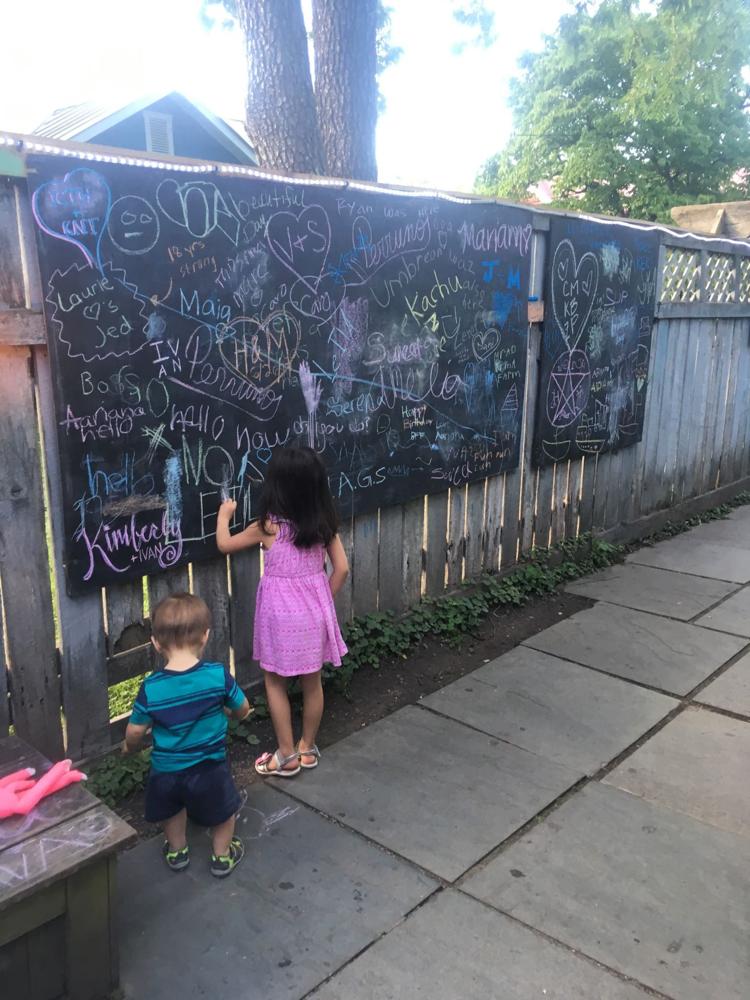 No expensive airplane tickets or jet lag needed! I've lived and loved Northern Virginia for 9 years (6 of them with kids) and I wanted to share my top 5 favorite trips for families in the area. Northern Virginia often gets overlooked because of its proximity to Washington D.C. but there are tons of wonderful memories to be made right here and you don't even have to pack a suitcase!
The family trip location recommendation includes: great places for kids to play and learn, kid-friendly restaurants and fun spots for a treat for you and your kids!
Downtown Clifton
Clifton is a very small town of just under 300 residents but with tons of charm and fun activities for kids! It is in western Fairfax County and has lots of adorable homes, shops and restaurants. It is especially great for kids (or adults!) that love all things trains. It has active railroad tracks to watch trains go by and an historic train car that kids can climb on for a cute photo shoot.
Our family loves going to the Clifton Cafe for crepes and coffee and then to the award winning Peterson's Ice Cream Depot for dessert and games. Our final visit is always to Clifton Town Park which is great for the kids to get their wiggles out! This is my toddler son's favorite park in the whole county because it has wooden trains and trucks to climb all over. There's also a beautiful gazebo for a picnic and a basketball court that usually has basketballs to play.
Jennifer Liao is the creator of Family Trip Guides for the Smithsonian Museums in D.C. at FamilyTripGuides.com. A global nomad as a child, she finally found her home base in northern Virginia with her husband and two children. She writes about celebrating cultures and the joys of travel with kids.