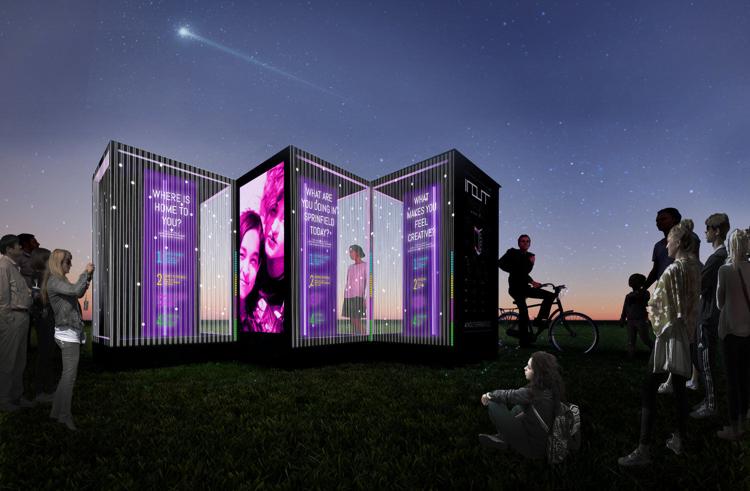 Be the art
INOUT Springfield, an Imagine Art Here temporary art installation, starts June 15, with the first photo booth pop up at Kingstowne Farmers Market on June 21 from 4 to 7 p.m.
INOUT Springfield engages the community through photos and questions about the arts in Springfield. Artist-designed photo booths will pop up at various locations throughout Springfield, June 15-30. Attendees are encouraged to take photos, individually, as a group, with pets or with family members and answer six questions about the arts in their community. If you can't make the photo booths, the public is invited to upload photos on Twitter using the hashtag: INOUTSPRINGFIELD or on the website www.inoutexperience.com. Participants' photos and responses will become an artist-designed public art display during July and August. To learn more about the project and how to participate, visitwww.inoutexperience.com.
Eight Fairfax County organizations receive NEA grants
The National Endowment for the Arts (NEA) awarded $299,000 in grants to Fairfax County nonprofits supporting arts programs for veterans, research, education, musical performances and literary promotions.
"The NEA grant process is highly competitive. These grants illustrate Fairfax County's nonprofit organizations' dedication to integrate art into our broader community," said President & CEO of ARTSFAIRFAX Linda S. Sullivan.
The 2019 NEA grant recipients include American Youth Philharmonic Orchestras, Fall for the Book Literary Festival, George Mason University, MVLE Inc., the National Art Education Association, the National Association for Music Education, the Wolf Trap Foundation for the Performing Arts and the Workhouse Arts Foundation.
Awards and honorees for county arts organizations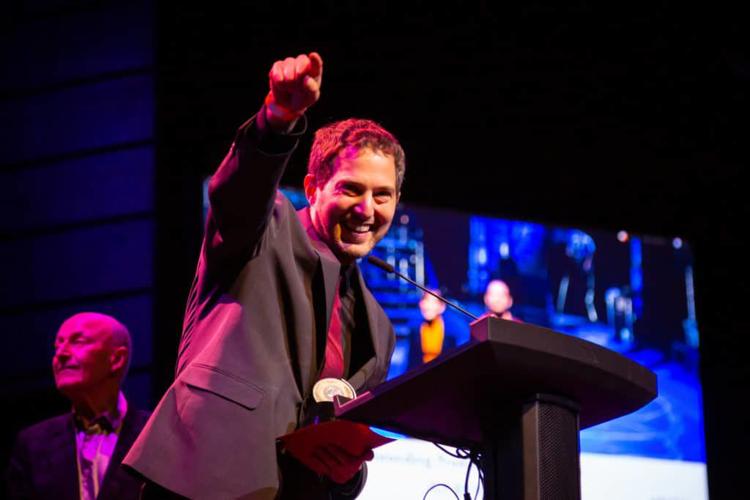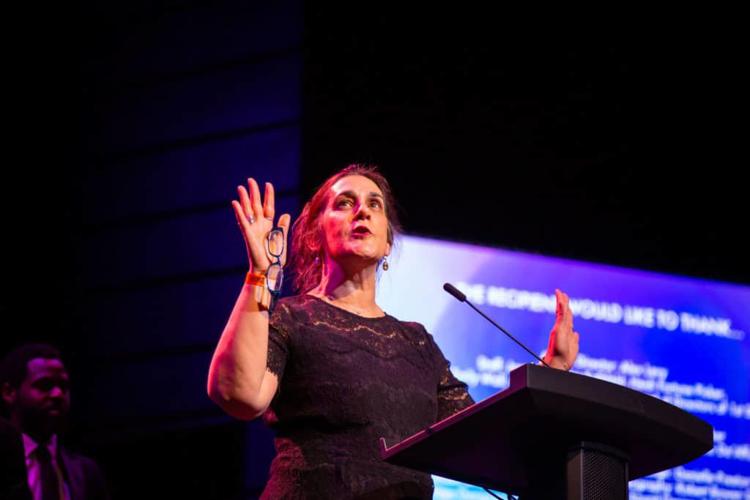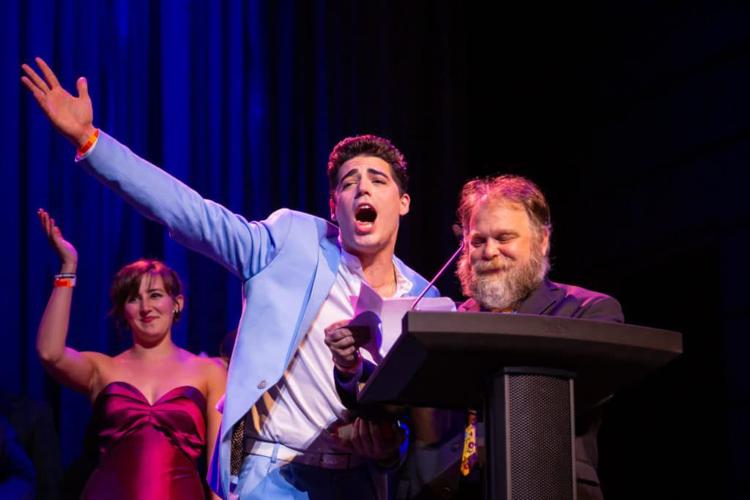 The 2019 Helen Hayes awards recognized two Fairfax County theater companies for outstanding performances. 1st Stage Tysons' production "Fly By Night" won the awards for Outstanding Direction in a Musical (Kathryn Chase Bryer), Outstanding Supporting Actress in a Musical for Caroline Wolfson, Outstanding Ensemble in a Musical and Outstanding Musical Production in a Musical. Matthew R. Wilson won the Robert Prosky Award for Outstanding Lead Actor in a Play for "Swimming With Whales." NextStop Theater Company's Mary Myers was named Outstanding Supporting Actress for her performance in "45 Plays for 45 Presidents."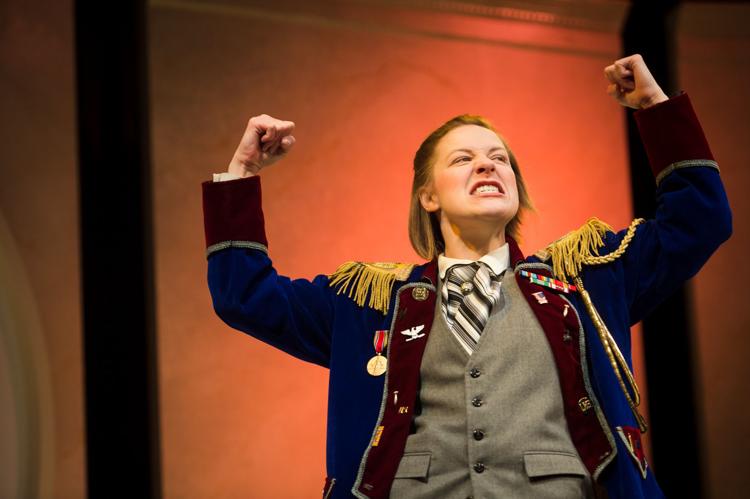 Fairfax County arts events
Providence Players of Fairfax presents "Leaving Iowa" through June 15. 1st Stage Theatre is extending its performance of "The Member of the Wedding" through June 16. NextStop Theatre presents "Singin' In the Rain" through June 23. Take your family to Creative Cauldron's presentation of Disney's "Beauty and the Beast" through June 23 and NextStop Theatre's Disney's "Frozen Jr.," June 26 through 29. Explore Judaism through women in America in "Between the Threads" at the Jewish Community Center of Northern Virginia on June 16.
Enjoy live music with the Main Street Community Band throughout June at Mason District Park, Old Town Plaza and Nottoway Park. Lunchtime with the Arts – Reston Community Center presents the 8th Green Machine Division Band on June 27. The Virginia Chamber Orchestra presents QuinTango on June 22 at 1st Stage Theatre. "Rough Around the Edges" Paper Works by Ronnie Joles opened this week at ArtSpace Herndon through July 6. End the month by getting ready to celebrate the 4th of July with the Navy Band Sea Chanters and fireworks at Workhouse Arts Center on June 29.