World premiere event
The Hub Theatre presents the world premiere of "American Spies and Other Homegrown Fables" by playwright Sam Hamashima on July 12 and runs through Aug. 4 at NextStop Theatre. The presentation of an original play highlights the dedication of small, local theaters to bring high quality art to Fairfax County.
Known for performances that highlight humanity and commonality and productions that rival the thought-provoking theater of New York City, The Hub Theatre has not deterred its ambitious commitment to bring ground-breaking theatre to northern Virginia despite its recent loss of performance space.
The play, directed by Helen Hayes award-winning director Kathryn Chase Bryer, follows a Japanese-American family as they learn of the bombing of Pearl Harbor. Hamashima's story mixes family and charm to examine what it means to be a family.
"Sam Hamashima's sparkling play examines a difficult chapter in our nation's history through one American family's struggle to protect themselves against a sudden wave of distrust. This production maintains The Hub's mission of bringing people together through art that uses specific stories and innovative storytelling to discuss universal experiences with heart, humor and hope for a better way forward, despite the darkness that pushes against our collective humanity," stated Artistic Director Matt Bassett.
Hamashima's work as a playwright has been produced or developed by The John F. Kennedy Center for the Performing Arts, Post Shift Theatre, National Queer Theater and other venues throughout Washington, D.C. and New York City. Visit thehubtheatre.org for tickets for dates and times.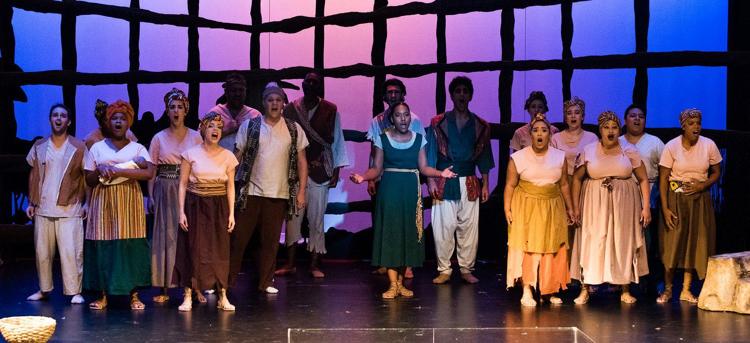 Grant opportunity and grant information session, July 31
ARTSFAIRFAX will host a grant information session for arts organizations interested in applying for an Organizational and Professional Development Grant or the new Next Step Grant on July 31 in Mosaic District at 2985 District Ave., Suite 100, Merrifield.
Organizational and Professional Development Grant encourages the advancement of the arts in Fairfax County by improving the organizational management of nonprofit arts organizations within the boundaries of Fairfax County and the cities of Falls Church and Fairfax and provides grants from $1K to $5K.
Next Step Grant awards up to $25,000 to an organization for a capacity enhancement project. The Letter of Interest for the Next Step Grant is due Aug. 30, and the application deadline for both grants is Sept. 25, 2019. For more information, visit artsfairfax.org.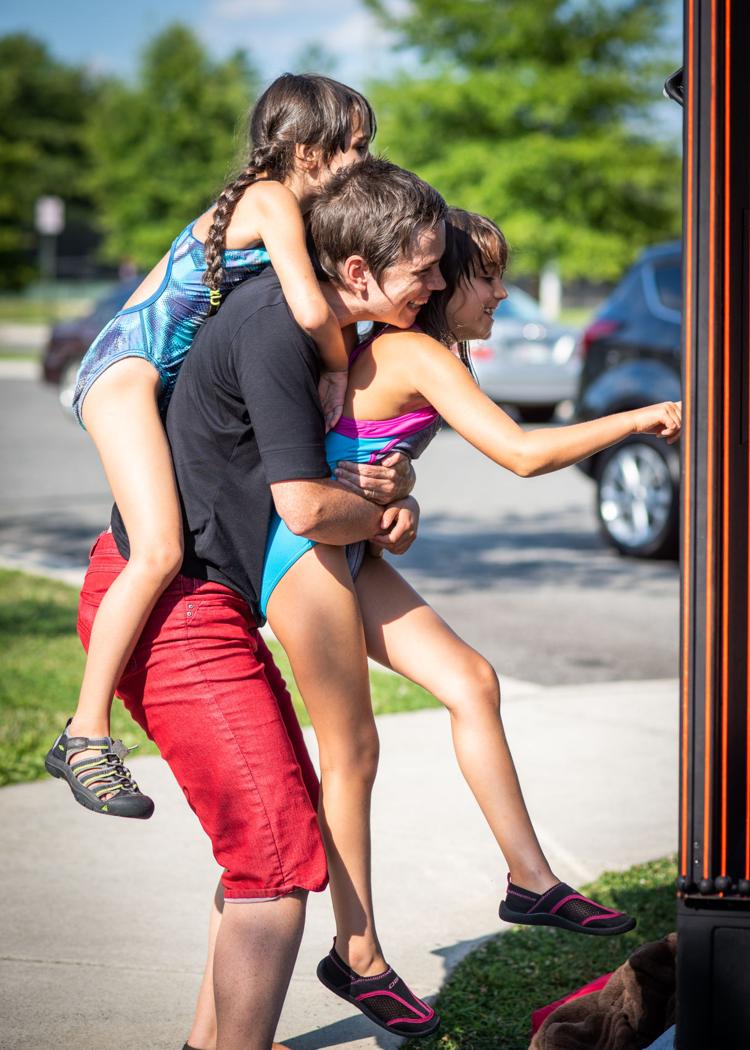 Visit public art installation in Springfield
ARTSFAIRFAX and Epigram artist team present INOUT:Springfield, a public art installation that reflects the opinions and photos of people who live, work and play in Springfield.
"A very up to date project with regards to photo apps, selfie moment, and sharing who you are and what you do! INOUT is a fun installation that connects you with your local community and can be viewed by your friends and family anywhere! Come participate, be featured and invite your friends from elsewhere to be part of the art in Springfield," says Epigram artists Julieta Guillermet.
The art installation will be located at Old Keene Mill Shopping Center, July 13 – Aug. 9, and Springfield Town Center, Aug. 10 -23. INOUT:Springfield is part of ARTSFAIRFAX's Imagine Art Here projects, which are designed to engage the community and give them a voice and an opportunity to experience public art.
Arts highlights for July
The 3rd Annual Logan Festival of Solo Performances continues through July 21 at 1st Stage Theatre and features national, award-winning solo performers. Visit www.1ststagetysons.org for tickets and times. Take the kids to The Hunter Mill Melodies every Wednesday throughout July from 10 to 10:45 a.m. at Frying Pan Park's Visitors Center pavilion. The Hunter Mill Melodies presents free entertainment for the whole family: Whiskey Wildfire on July 18 and Bumper Jacksons on July 25. Each performance is from 7:30 – 8:30 p.m. at Frying Pan Park, Kidwell Farm.