A FOREVER HOME
See these pets and more at: www.aforeverhome.org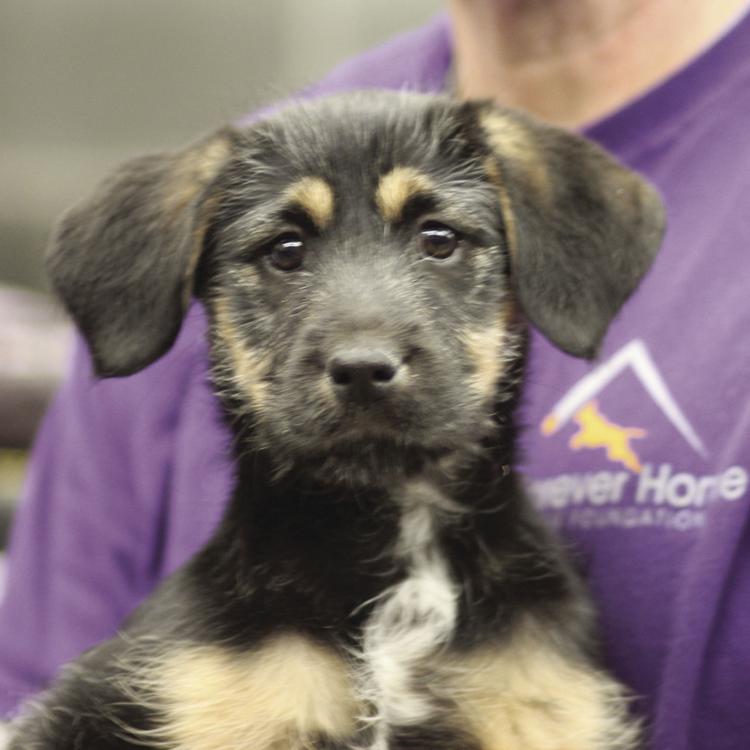 Cadie
Breed: Shepherd Mix
Age: 14 weeks
Gender: Female
Cadie is a Shepherd mix. This little girl was dumped in rural Mississippi by an owner who didn't want her. She is sweet and kind. A great addition to any family.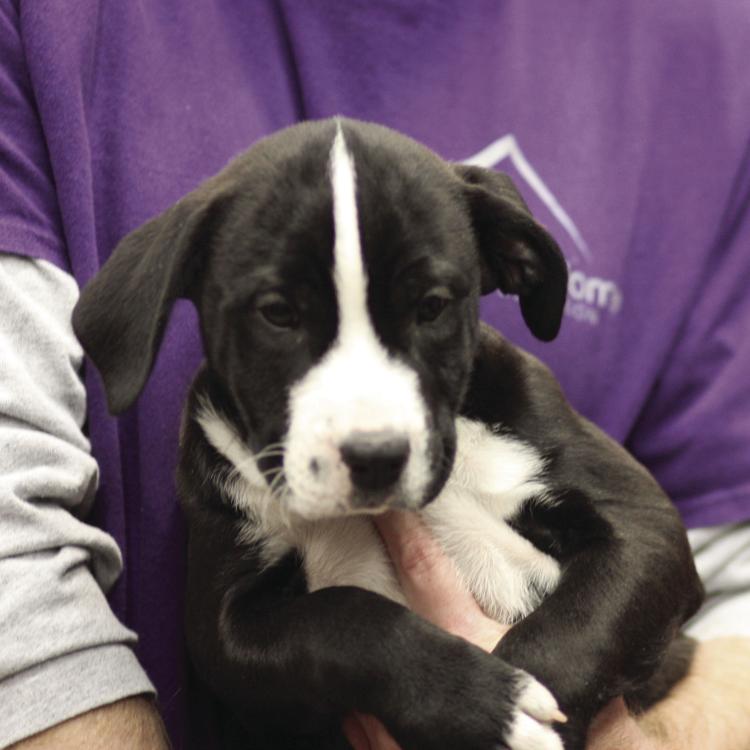 Courage
Breed: Pit Bull Mix
Age: 12 weeks
Gender: Male
Courage was one of seven pups. Courage and Honor are both still available. Both are friendly and sweet and ready for homes of their own.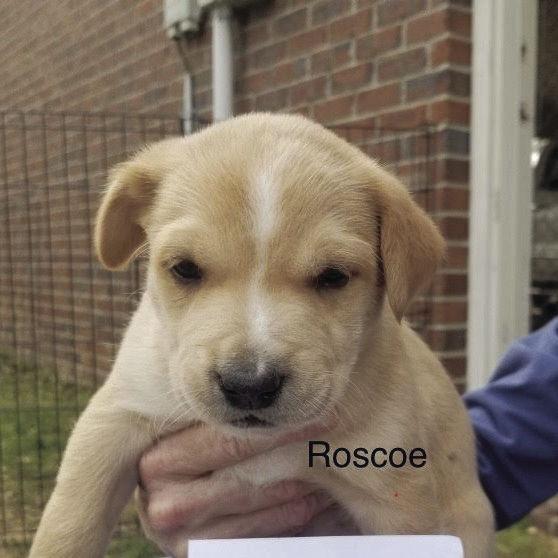 Roscoe
Breed: Collie Mix
Age: 6 weeks
Gender: Male
Roscoe is one of 10 of the R Pups! They are scheduled to arrive in Virginia on 3/28/20 from Mississippi. These pups are the cutest!
Dallie
Breed: Labrador Retriever/ Catahoula Leopard Dog Mix
Age: 13 weeks
Gender: Female
Dallie had her tail docked by some horrible person before she was turned over to our rescue partner in Mississippi. She is a typical sweet puppy who is looking for her forever home.
Pendar
Breed: Anatolian Shepherd Mix
Age: 10 months
Gender: Male
Pendar is a sweetheart! He looks big, but he is trim and lanky and weighs only 50 pounds. He is fully house trained and is very comfortable in a crate. Pendar can play all by himself with a ball, toy, or rag. He loves playing with other dogs. Pendar enjoys attention and affection. He comes, sits on command, and is generally calm and cooperative.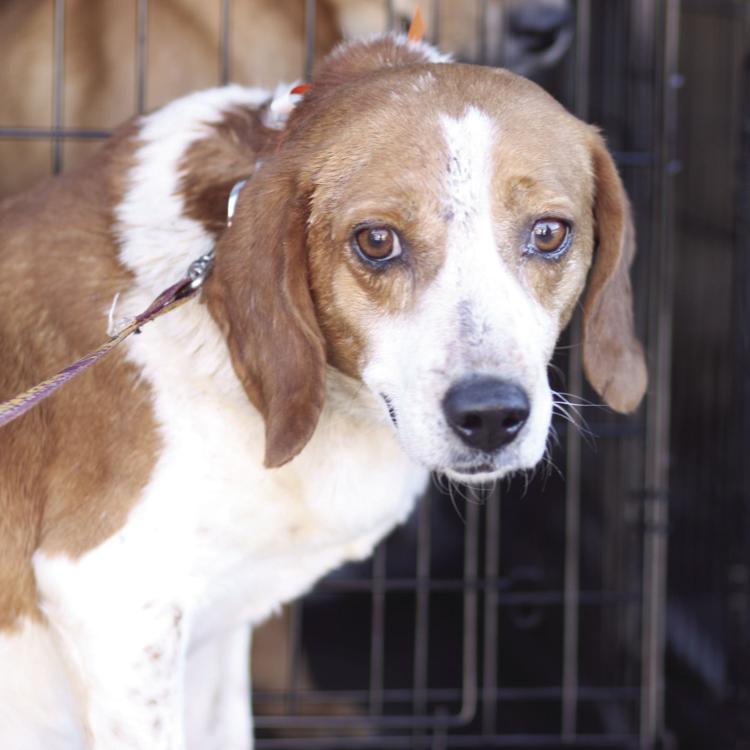 Waylon
Breed: Beagle Mix
Age: 3 years
Gender: Male
This incredibly nice boy was owner surrendered along with four other beagles. Waylon is in great shape and he absolutely loves everyone that he meets! Waylon in on the quiet side. He is a very friendly and adorable little guy that will make a great addition to some lucky family!
THE FELINE FOUNDATION
See these pets and more at: www.ffgw.org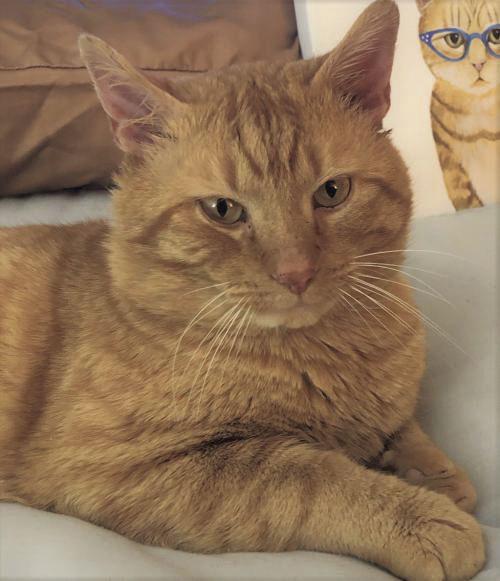 Garfield
Breed: Domestic shorthair
Age: 1 year
Gender: Male Neutered
If there is a remote control, couch and lap, Garfield will be close by. This boy settles in fast, loves people and snuggling right in with you wherever you go. He has it all, orange tabby looks, a big handsome face, and all the cuddles you're looking for.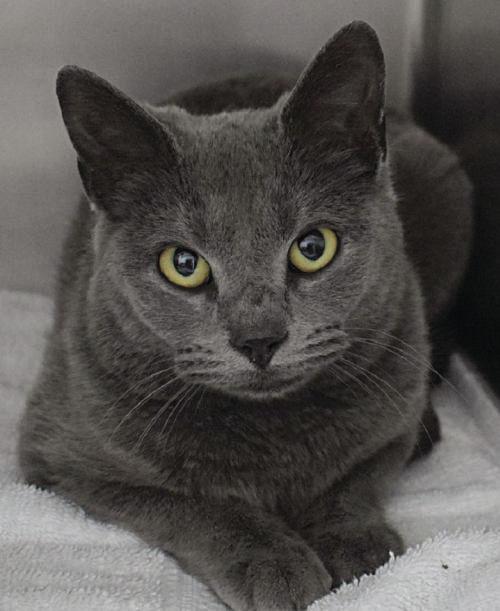 Gemma
Breed: Domestic shorthair
Age: 9 months
Gender: Female Spayed
Gemma is a stunning Russian Blue look alike. She's a bit quiet when meeting people but is happy to have pets and feline friends around to keep her company. She was rescued from a high kill rural shelter. Now she's safe and ready for a new home.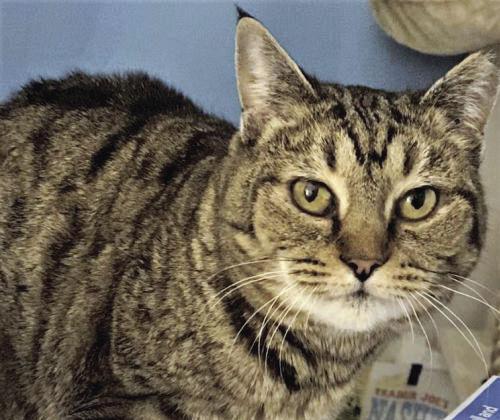 Edie
Breed: Domestic shorthair
Age: 3 years
Gender: Female Spayed
Edie is a gentle, sweet soul who was left outside when her family was evicted from their apartment. She adores getting head pats and wants nothing more than to be in the same room as her people, observing all the goings-on.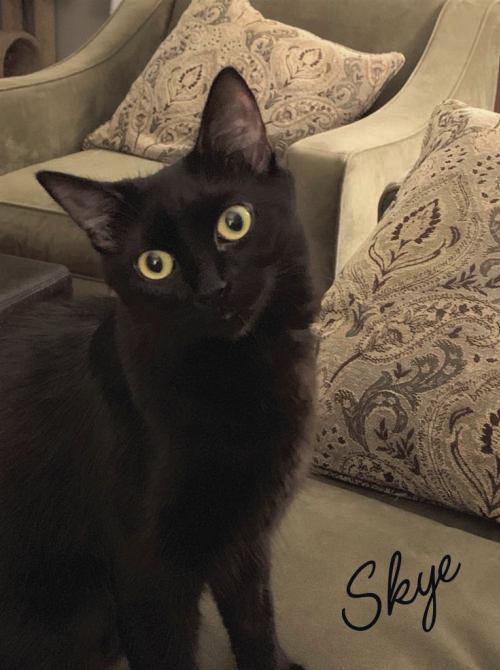 Skye
Breed: Domestic shorthair
Age: 2 years
Gender: Female spayed
Skye is the most affectionate gal and she's all lady. She adores human company, and loves to spend time "supervising" her foster Mom in her office as she works, isn't bothered by the dog or other cats. She has the most beautiful medium hair coat and fluffy tail all wrapped in one amazing kitty!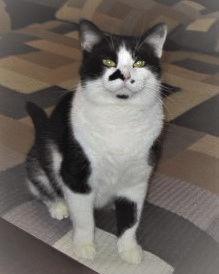 Zoey
Breed: Domestic shorthair
Age: 1 year
Gender: Female Spayed
Zoey is so happy to be safely inside. She knows her way around a house and clearly had a home before. She is very gentle and sweet, loves to be with people. Her little Betty Boop beauty marks on her face are just darling!