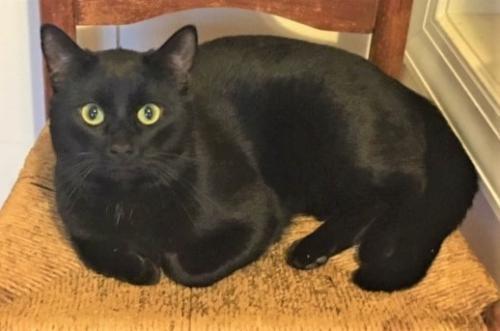 Dennis
Breed: Domestic shorthair
Age: 1 year
Gender: Male Neutered
Dennis is laid back, easy going and happy to adjust to whatever the situation asks of him. This handsome young man is fond of everyone and wants to have a home where he can hang with you while you go about your day or night.

Buddy
Breed: Domestic long hair
Age: 6 months
Gender: Male Neutered
When I was rescued from a shelter in West Virginia, my fur was matted, but I love to be brushed so my coat is silky and fluffy now. I settle in quickly and make myself immediately at home in a new environment.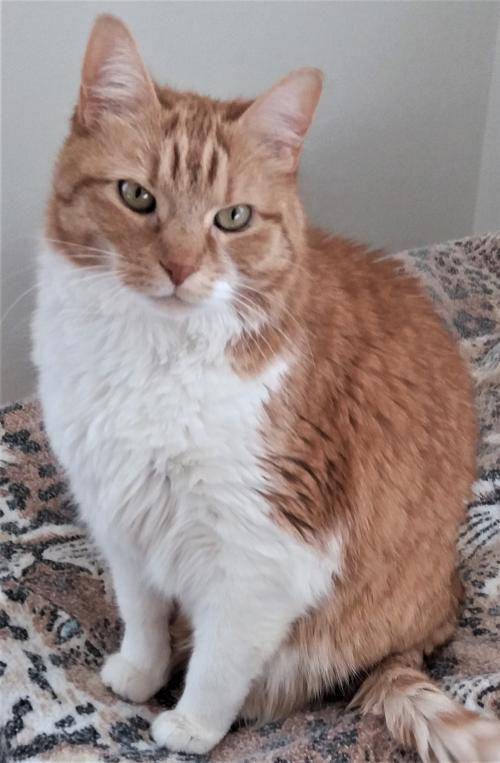 Ryah
Breed: Domestic shorthair
Age: 9 years
Gender: Female Spayed
Ryah is a loving and very friendly girl. If you leave a cabinet door or large drawer open she will make herself at home in the most adorable way. She will make a great addition to any loving home.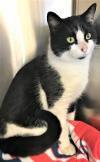 Wilson
Breed: Domestic shorthair
Age: 1 year
Gender: Male Neutered
This happy and healthy boy went with the flow of a four-hour drive and made himself at home. He's laid back and loving, ready to come see you when you approach him.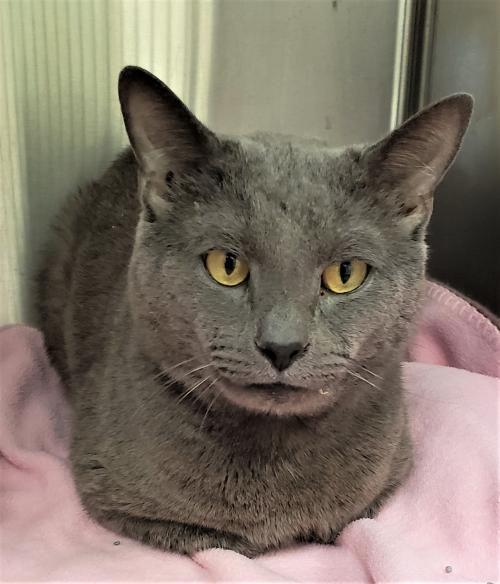 Catsby
Breed: Domestic shorthair
Age: 3 years
Gender: Male Neutered
Catsby has all the stunning features and looks of a Russian Blue. He's healthy and fully vetted when he arrived at FFGW. Gatsby also has had a dental to keep those chompers clean. Please come meet this sweet boy today!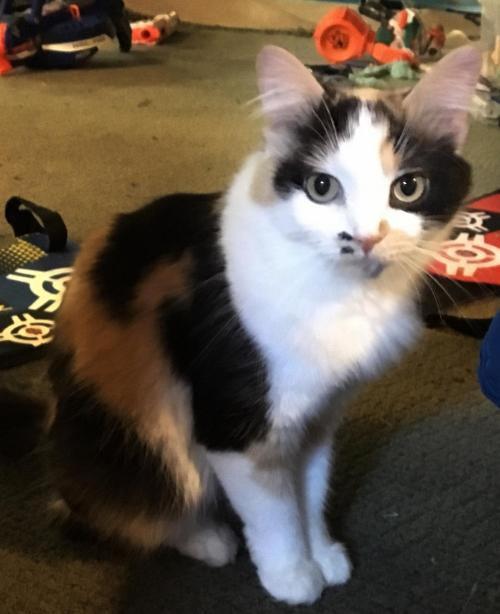 Dahlia
Breed: Calico
Age: 11 months
Gender: Female
Dahlia is one of the most stunning little girls we have taken in. Dahlia is very laid-back and extremely affectionate. She is every bit as soft as she looks. In fact, her fur is so soft that it feels like you are stroking a bunny when you pet her.