THE FELINE FOUNDATION
See these pets and more at: www.ffgw.org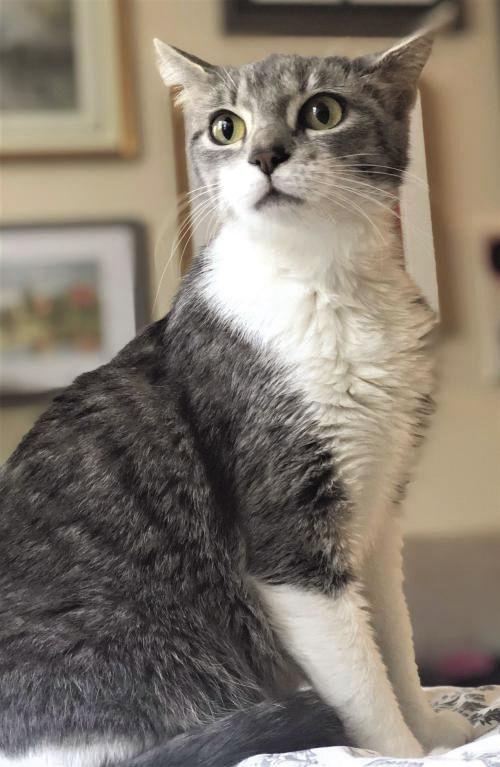 Pearl
Breed: Domestic shorthair
Age: 11 months
Gender: Female spayed
Pearl is a stunning statuesqe lady ready for her Forever Home. She had two darling kittens who have found their home together and now it's Pearls time. Pearl loves her head scratched, playing with her toys and being the young active momma she is. Pearl is happy to be held and also enjoys a good belly rub from her foster mom.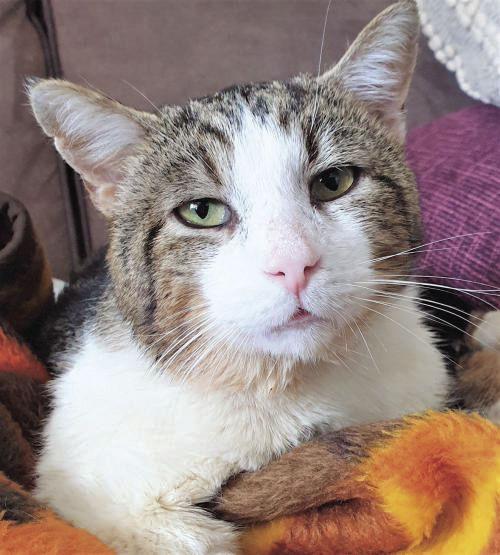 Petey
Breed: Domestic shorthair
Age: 18 months
Gender: Male neutered
Petey is a gentle giant, all he wants is to be held and petted. Petey loves to be loved and won't hesitate to chat with you to let you know when he wants attention. When he's not napping or loving on you, Petey likes to gaze out the window at birds or run around batting his toys.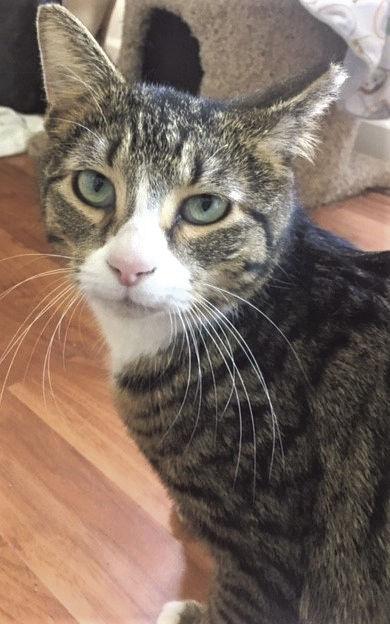 Toby
Breed: Domestic shorthair
Age: 2 years
Gender: Male neutered
Ulysses P. Toberson (otherwise known as Toby) is a very sweet boy. He likes to snuggle in cozy spaces and is often quiet, but he isn't overly shy. When he wants attention he is out head-butting you and rolling over. He has rabbit-soft fur and loves being petted and you'll hear his loud purr when he relaxes. If you're ok being patient while Toby adjusts to his new home, then Toby may be the one for you!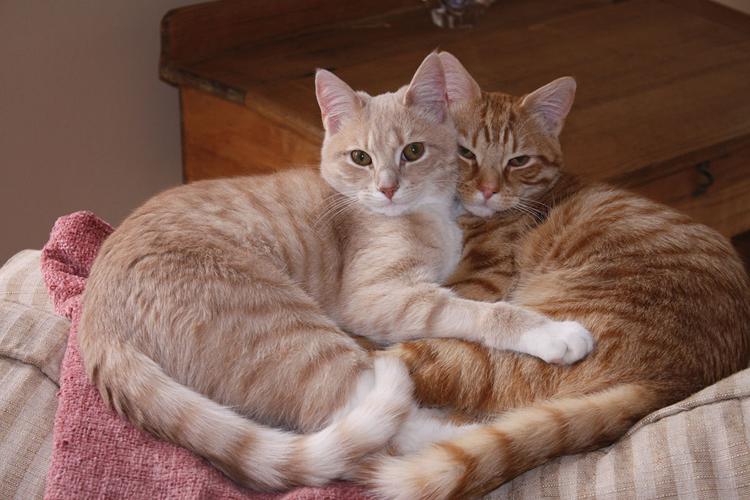 Pippa & Harlow
Breed: Domestic shorthair
Age: 12 years
Gender: Female spayed & male neutered
Pippa and Harlow are a bonded pair who are looking to be adopted together.  Originally adopted as kittens from FFGW, sadly their family had to give them up due to a devastating health situation. They are as sweet and snuggly as they look and super gorgeous to boot, ready for a second chance at a new forever home.

Sammy
Breed: Domestic shorthair
Age: 4 years
Gender: Male neutered
Sammy is an energetic 4-year old, He may take a minute to warm up but once he does he's super friendly and loves cuddling up on the couch and watching birds through the window. Sammy loves attention and meeting new friends.