THE FELINE FOUNDATION
See these pets and more at: www.ffgw.org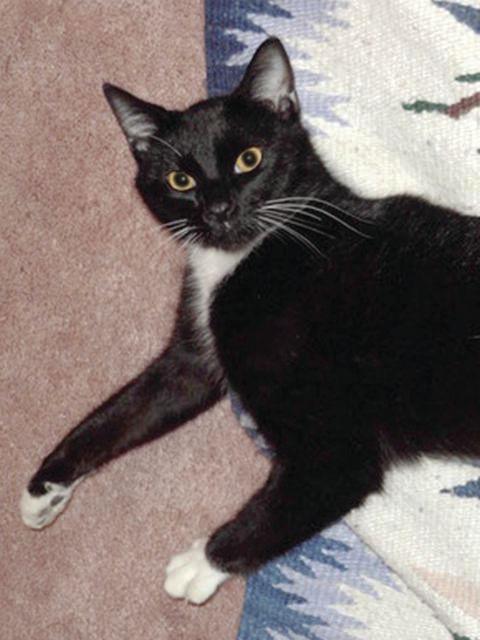 Coco
Breed: Domestic shorthair
Age: 18 months
Gender: Male neutered
Are you looking for an affectionate, active kitty?  Coco loves catnip toys and attention. He is outgoing and when he wants you to pet him, he'll grab your hand with both paws and pull it towards him.  He likes to cuddle with you and knead on you and your blanket.  He's been in homes with other cats and gets along with them.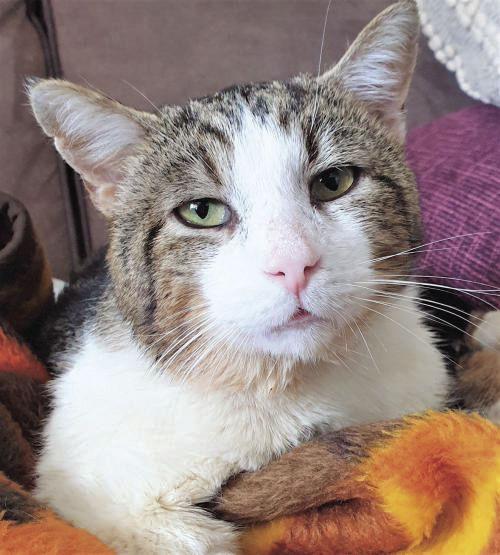 Petey
Breed: Domestic shorthair
Age: 18 months
Gender: Male neutered
Petey is a gentle giant, all he wants is to be held and petted. Petey loves to be loved and won't hesitate to chat with you to let you know when he wants attention. When he's not napping or loving on you, Petey likes to gaze out the window at birds or run around batting his toys.
Soda
Breed: Domestic shorthair
Age: 5 years
Gender: Female spayed
Soda is a sweet girl just like her name. She enjoys company at meal time and throws great dinner parties, she'll even knead you some air biscuits for dessert. When she wants affection she'll seek you for pets and will reciprocate with head butts and purrs. She is comfortable in the company of other cats and would do best in a quiet household where she can take her time getting acclimated to her new surroundings.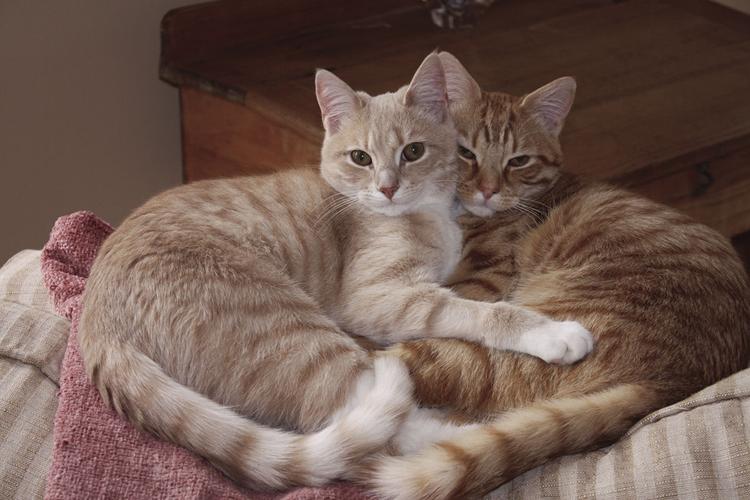 Pippa & Harlow
Breed: Domestic shorthair
Age: 12 years
Gender: Male neutered & female spayed
Pippa and Harlow are a bonded pair who are looking to be adopted together.  Originally adopted as kittens from FFGW, sadly their family had to give them up due to a devastating health situation. They are as sweet and snuggly as they look and super gorgeous to boot, ready for a second chance at a new forever home.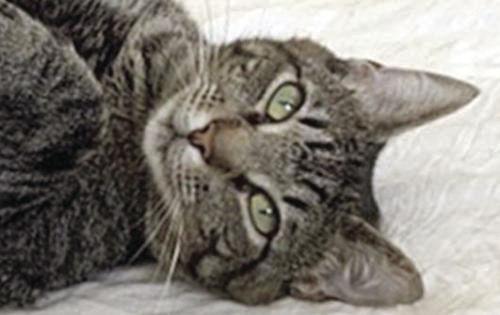 Tara
Breed: Domestic shorthair
Age: 18 months
Gender: Female spayed
Tara is a gorgeous tabby cat who loves attention and will converse with you. She likes to be around you but isn't a big fan of being picked up. At night she will want to sleep near you and would likely thrive in a calm home where she will have some special people who she can love. Tara likes to play and fetch her toys like the little catnip mice and thinks she is a fierce predator. She may be best as the only cat since she likes her human attention.