THE FELINE FOUNDATION
See these pets and more at: www.ffgw.org
Kalvin
Breed: Domestic shorthair
Age: 2 years
Gender: Male neutered
Kalvin has lived with other cats but seems to be more comfortable with younger, more submissive cats.  What he truly wants is a person or people to call his own, and so he would be fine as an only cat as long as he had lots of human attention and interaction. Kalvin would do best with an experienced cat person.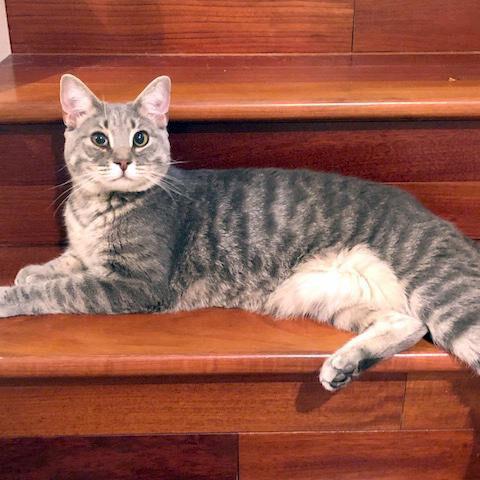 Dawn
Breed: Domestic shorthair
Age: 2 years
Gender: Female spayed
It's Dawn! Time to wake and meet this dainty, petite brown tabby girl and start a beautiful and rewarding partnership. You provide the love and adoration and she will contribute loyalty, kindness, and everlasting devotion to the union.
Eva
Breed: Domestic shorthair
Age: 1 year
Gender: Female spayed
Eva and her sisters were rescued from the side of a quiet country road.  Thankfully their rescuer got them to a sanctuary and, once her sisters were adopted, Miss Eva came to FFGW to try her luck at finding a forever family.  Eva is a sweet little girl who enjoys cuddles and is super playful.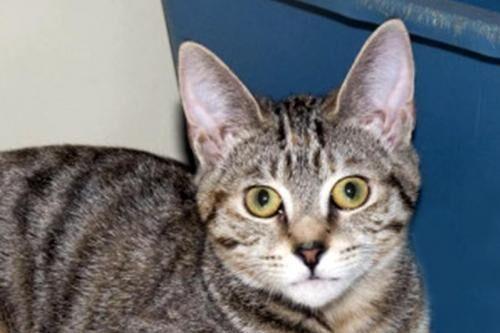 Zephaniah
Breed: Domestic shorthair
Age: 5 years
Gender: Male neutered
If you are looking for a gentle giant, Zephaniah, or Zeff, is the kitty for you. Zeff is front declawed. He came to FFGW after his person could no longer care for him. Zeff is both an independent cat and a cat who seeks affection. He likes everyone but seems to favor men. He is super sweet and loving, and an all around great cat!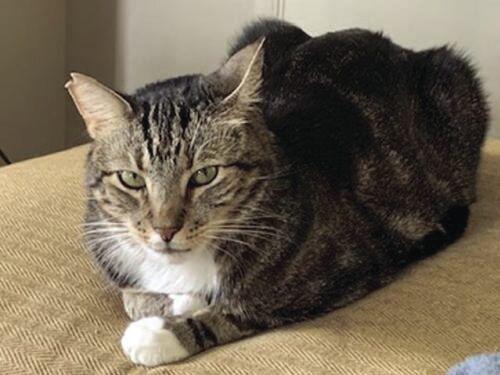 Sammy
Breed: Domestic shorthair
Age: 4 years
Gender: Male neutered
Sammy is an energetic 4-year old male cat. He may take a minute to warm up but once he does he's super friendly and loves cuddling up on the couch and watching birds through the window. Sammy loves attention and meeting new friends.