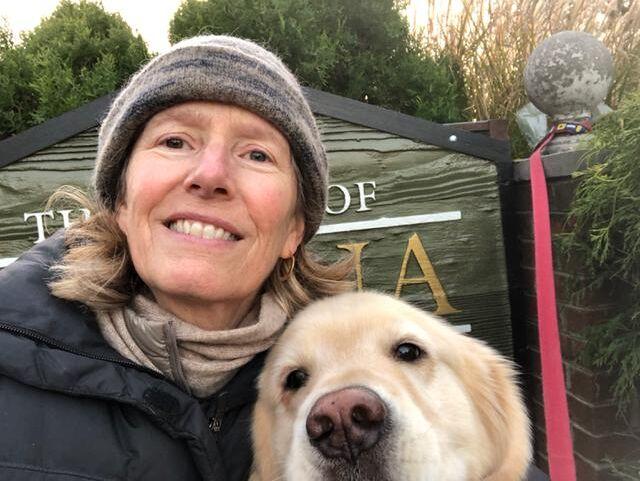 I became a street walker during the pandemic.
It wasn't for love, or some quick dough. No, it all started with two diagnoses: osteoporosis and, even more serious - boredom. As a dog owner, walking is a daily routine. My husband and I split the chore of walking Lucky, the almost 6-year-old Golden Retriever: my husband "does" mornings and I "do" afternoons. I either turn left or right at the end of our front walk in Northwest and usually walk a few blocks, perhaps to the Town Green or, if I am energetic and if Lucky the Dog is lucky, to Glyndon Park. During the pandemic, everything has seemed even more routine. Ten months of routine. Groundhog Day-like routine. I needed choices, and badly.
This fall, in a letter announcing her retirement, my beloved doctor of 35 years recommended to me one of those drugs with a long name and thousands of side effects - often murmured in a low voice at rapid speed on commercials while Sally Field walks through softly-blurred fields of phlox - for a new diagnosis she gave me in the same missive-osteoporosis. My bones were thinning and I wasn't even 60. My waistline was not thinning thanks to Pepperidge Farm's Chesapeake cookies. I needed a plan, not medication.
I turned to the streets.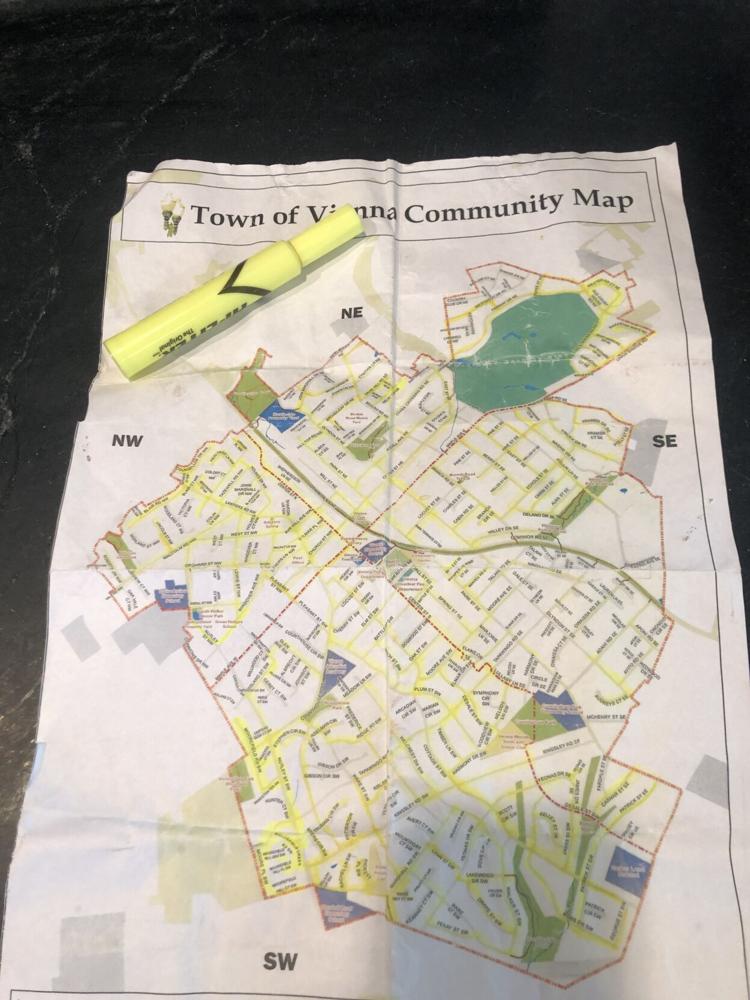 Dressed in sneakers and yoga pants, I grabbed a map, my highlighter, and my phone - no heels and make up for me. Off I would go at the end of every workday with the perfect goal - to become a street walker who would walk each street of the Town of Vienna. As the length of our walks grew longer, Lucky the Dog didn't know what had happened. He kept looking up at me as if to say, "Mom, you mean we're not stopping at the corner?" He was in olfactory heaven let alone peeing his way to expanding his territory. This is illicit as it gets.
Once we had walked all the streets within a reasonable distance of our 1930s Northwest brick cape, Lucky and I began to get in the car and park in other neighborhoods to walk. I began by looking at houses and street names. I ended up discovering much, not only about Vienna but about myself.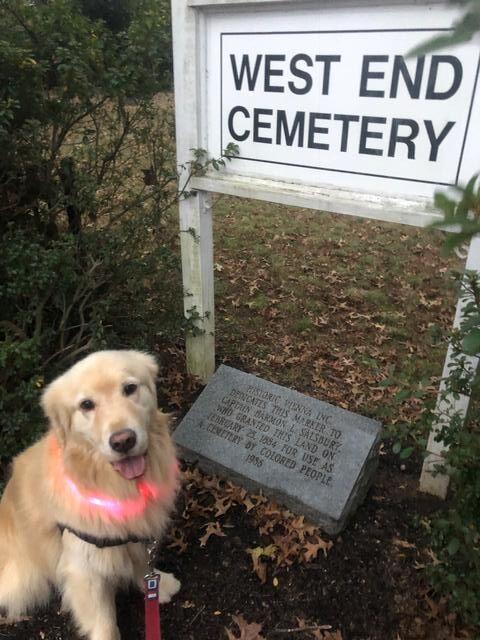 On our adventures, we came upon pieces of history hidden deep in neighborhoods. There is an historical marker in Southwest recognizing a 600-acre farm owned by a Baptist preacher named Moore in the 1800s, giving meaning to the surrounding townhomes in Moorefield Court. In Southeast we stumbled upon another marker erected 20 years or so ago commemorating what was thought to then be the oldest tree in Vienna, a large white oak planted around 1680, now sadly dead yet still standing. We walked by the former home of Robert Hanssen, Vienna's infamous spy captured in Foxstone Park in Northeast. We discovered hidden playgrounds and basketball courts in the lowlands of Patterson Park. We even discovered that way down Follin Lane, across from the new-to-us huge Navy Federal complex, sat a Terrorist Screening Center - here, in Vienna!
We learned of the political and religious views of our neighbors as we studied their political signs, their menorahs, and their creches. We met other dogs walking, many other dogs walking, most quite curious and polite. We noticed the respect of our neighbors as they gave room as they passed us. I saw small houses, condos, town homes, and mansions. We saw signs of new homes and mourned those totally cleared lots. We talked with people raking and watering and watching children finally freed from the isolation of virtual school. We passed Waters Field where we saw teens, desperate for connection, unthinkingly risking the lives of their extended households as they frolicked and fraternized; we understood it completely. We discovered old cemeteries, one not too far from home whose land was granted for use as a cemetery for Blacks in 1884. Gradually, we noticed the beauty of the trees and skies and creeks. I had finally discovered the balm of nature my mother knew so deeply.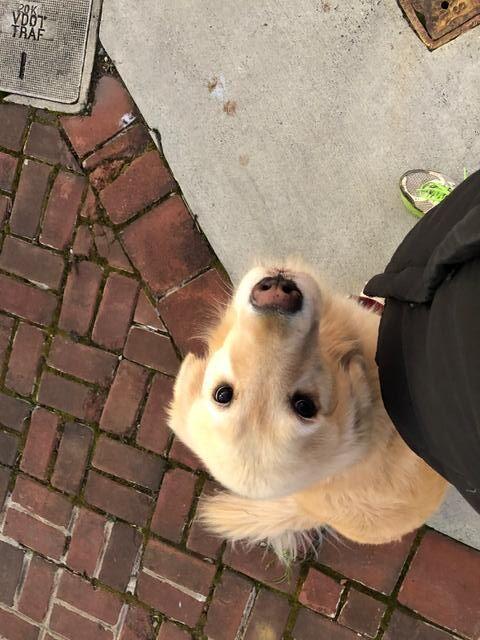 Tonight we walked the last unwalked street, Westmanor Court, SE. The sun had set, dusk was falling, and a lone teen was kicking around a soccer ball into a makeshift net in the court. My vision of everything was skewed, as I had stepped on my glasses taking shots of the sunset over the Welcome to Vienna sign with Lucky moments earlier, breaking off one arm completely and bending another 45 degrees; my glasses were teetering on the bridge of my nose at an awkward angle.
It had been at least two months since turning to the streets, and I was seeing things anew, thinking things anew. My goal had sent me into the streets of Vienna, but it hadn't yet been my town: it was where I lived; a place from which I left to venture to other, far away places; someone else's hometown. As I finished the walk down Maple, then down East and left onto Church towards my house, I felt a warmth welling up inside of me. What had started out as a solution to health worries and pandemic ennui had brought me something more important: I felt a sense of pride in my town; a sense of a broader family; a new sense of home. The pandemic has made me consider all kinds of things I hadn't fully realized before - my privilege, the importance and fleeting nature of health, and the beauty and strength just going for a walk can offer.
I'm a street walker. "Come on, man." Live life on the wild side, and take a walk with me.