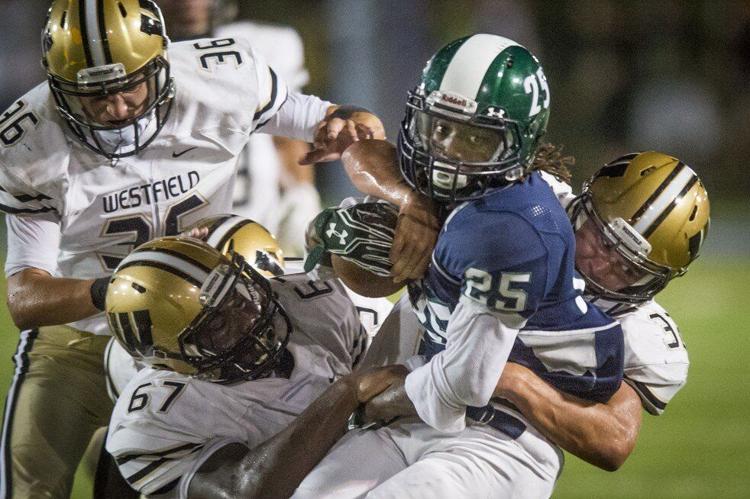 Last Monday, the VHSL chose between three options for the fate of high school sports. Model 1 would cancel sports due to the high risk of infection. Model 2 would involve switching the order of fall and spring sports, with low or moderate risk sports being played in the fall. The third and final model would be to delay the start of high school sports and use a shortened season. 
Lake Braddock's field hockey head coach Marie Bullock and other coaches got their answer on Monday afternoon: VHSL decided on model 3. There will be a condensed season for all sports which will be played in a different order. For example, field hockey and football will play from February 15 through May 1 of 2021. Winter sports will kick off in late December. "I hope that this will give us a chance of being in a better spot than we usually are at this point," Bullock said.
 This plan is heavily reliant on Virginia remaining in Phase 3 of reopening or making progress to advanced stages of being open. If the pandemic gets worse, then the two possibilities include either a delay or cancellation of high school sports this year. The board is still undecided about the playoff format going forward and will reach a decision on August 24.
Bullock is joyous that there will be a season, "Starting later will put us ahead of where we usually are in August." According to her, this is the right call. "It allows all sports to happen this year and will keep everyone safe." 
Westfield's football head coach Kyle Simmons was also happy with the call but knows that they are not out of the woods yet. If the pandemic worsens, the football season might get canceled. "This does not mean we will get all three season, but there is still hope," Simmons said. The Bulldogs are coming off yet another dynamite season where they went 13-1. 
Simmons also noted that the damage done by the pandemic goes much deeper than the effects on high school sports. "This is hard on athletes emotionally and physically. I feel bad for the kids and people who are suffering financially." While the future is hard to see, maybe having high school sports back will ease the pain.